Covid Travel Guide for the Nordic Region: Norway Travel Restrictions, Sweden, Denmark & More
·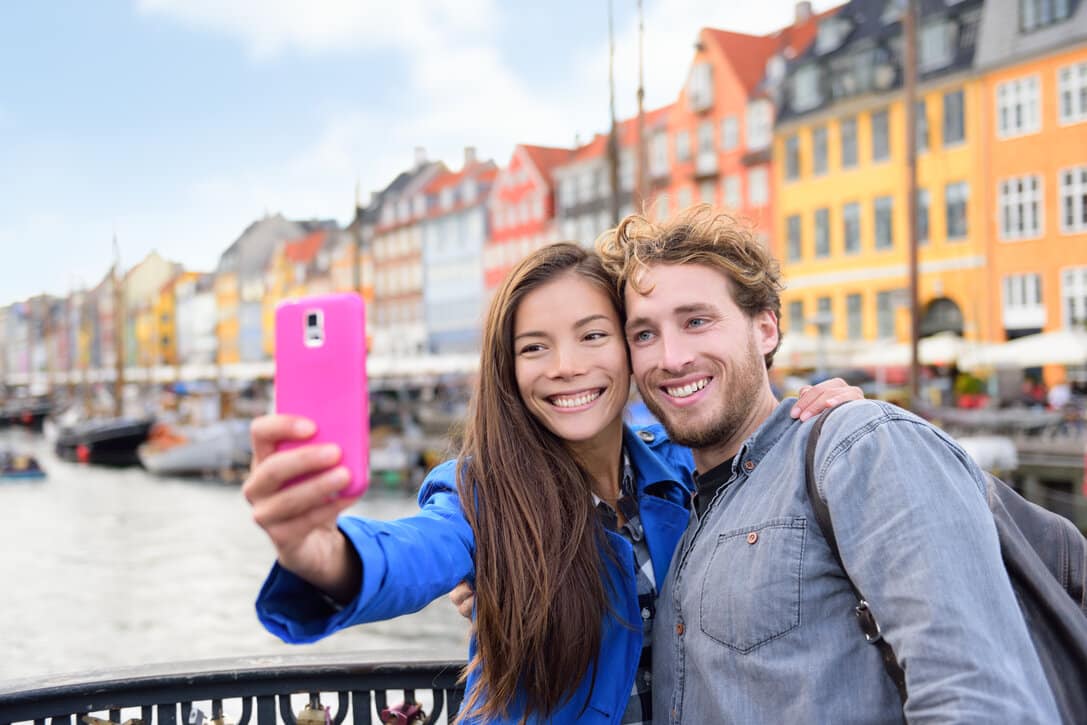 The Scandinavian region is home to many iconic attractions. Fjords, northern lights, Viking-era ruins, cozy towns, and grand capital cities are just some of the wonders you can find there.
Have you been planning a trip through the Nordic countries? Then, this post is just for you. In 2022, it seems like the Covid-19 pandemic is slowly coming to an end. As a result, countries around the globe are lifting their travel restrictions and welcoming visitors once again.
Today, we'll cover the most recent travel restrictions in:
Norway
Sweden
Denmark
Finland
You'll also learn about some of the things to see during your visit to each country. Let's get started!
Norway Travel Restrictions
Norway no longer has Covid-19 entry requirements for international visitors. No more vaccinations certificates, testing, or submitting travel documents.
Covid restrictions throughout the country have also been lifted:
Mask-wearing is no longer mandatory
Social distancing is no longer considered essential
Bars and restaurants are open to everyone
Museum entry is back to normal
You can attend every kind of venue, concert, and conference
Norway is welcoming travelers from all over the world once again. And it has a lot to offer. Beyond arctic sceneries, some places that are worth a visit include Oslo, Bergen, Tromso, and Stavanger. Find out more on Visit Norway.
Sweden Travel Restrictions
From April 1st, entry bans in Sweden will be officially over. This means that you won't need to present any tests or vaccination certificates to enjoy its marvels.
Just as in other countries in the EU, the Swedish government considers that Covid-19 is no longer are a public health threat. This doesn't mean that the pandemic is over but that we're entering a new phase of it. Thus, some public measures are no longer as essential.
Some of Sweden's most popular activities are:
Visiting the Stockholm archipelago
Driving the High Coast to see breathtaking nature
Walking through the Drottningholm Palace in Lovö
The country's top cities are Stockholm, Malmö, Gothenburg, and Helsingborg. For more activities and attractions, you can have a look at Visit Sweden.
Denmark Covid Travel Restrictions
On the 29th of March, Denmark lifted all Covid travel restrictions for inbound travelers. Testing and quarantine are no longer mandatory when entering the country.
This is also the case for local restrictions. However, general Covid-19 measures still apply in:
Hospitals
Social institutions
Elderly homes
Furthermore, even though there are no legal Covid requirements, consider that businesses and private institutions can set their own measures regarding
mask-wearing, vaccination, test certificates, and social distancing.
Wondering what to do in Denmark? Among thousands of attractions, you can:
Hike to a buried lighthouse in Rubjerg Knude
Sail on a Viking Boat
Walk through a building made of Legos
You can check more attractions and details on Visit Denmark.
Finland Travel Restrictions
In contrast to the other Scandinavian countries, Covid restrictions in Finland are still in place. These conditions differ depending on where you come from.
Traveling from the EU, Schengen & Green Listed Countries
Travelers coming from the EU and Schengen area, as well as those coming from green-listed countries, don't face any entry restrictions.
As of this writing, the green-listed countries are:
Bahrain
Colombia
Chile
Hongkong
Indonesia
Kuwait
Macao
New Zealand
Peru
Qatar
Rwanda
Saudi Arabia
South Korea
Taiwan
United Arab Emirates
Uruguay
Traveling from Other Countries
If you're traveling from a country that is not listed above, you'll have to present some documentation to get into Finland. You must show one of the following:
A vaccination certificate, proving that you completed your first vaccination scheme at least 7 days before your trip.
A certificate stating that you have recovered from infection and have received your first Covid vaccine dose.
The EU Covid Certificate, proving that you've recovered from Covid in the last 6 months.
A Covid-19 test performed within 72 hours before your departure. You must get re-tested 3-5 days after your arrival. Both PCRs and Antigen tests are accepted.
These conditions don't apply to children born in 2006 or later, or if you have an essential reason for traveling.
If you're traveling to Finland, beyond getting around Helsinki and camping under the Northern Lights, don't forget to visit Santa Claus! You can check Visit Finland for more fun activities.
Iceland Travel Bans
In Iceland, all Covid-related measures have now been lifted. Regardless of your vaccination status, authorities no longer require you to get tested or prove you've recovered from Covid.
When it comes to local restrictions:
There are currently no gathering restrictions
You don't have to wear a mask anywhere
Social distancing isn't necessary
Contact tracing is over
Moreover, those infected with Covid-19 are no longer required to quarantine until they recover. Still, they're encouraged to take preventive measures.
Some of the best things to do in Iceland include:
Watching wales
Visiting Lake Myvatn
Glacier hiking
You can learn more about everything Iceland has to offer in the official Guide to Iceland.
Key Takeaways
Clearly, travel restrictions are easing around the world. So, if you're preparing to visit the Nordic region, this may be the best time to do so.
While authorities may not require you to show a negative Covid-19 test, getting tested may still be a good idea for you. Especially if you're traveling with an elderly relative or someone at a high risk of severe infection.
Additionally, remember that your airline may still ask you to get tested before you board your flight. The same can apply to private venues worldwide.
Want to get tested? Discover testing locations near you with our global directory.