Traveling with Children: Covid Guidelines for Parents
·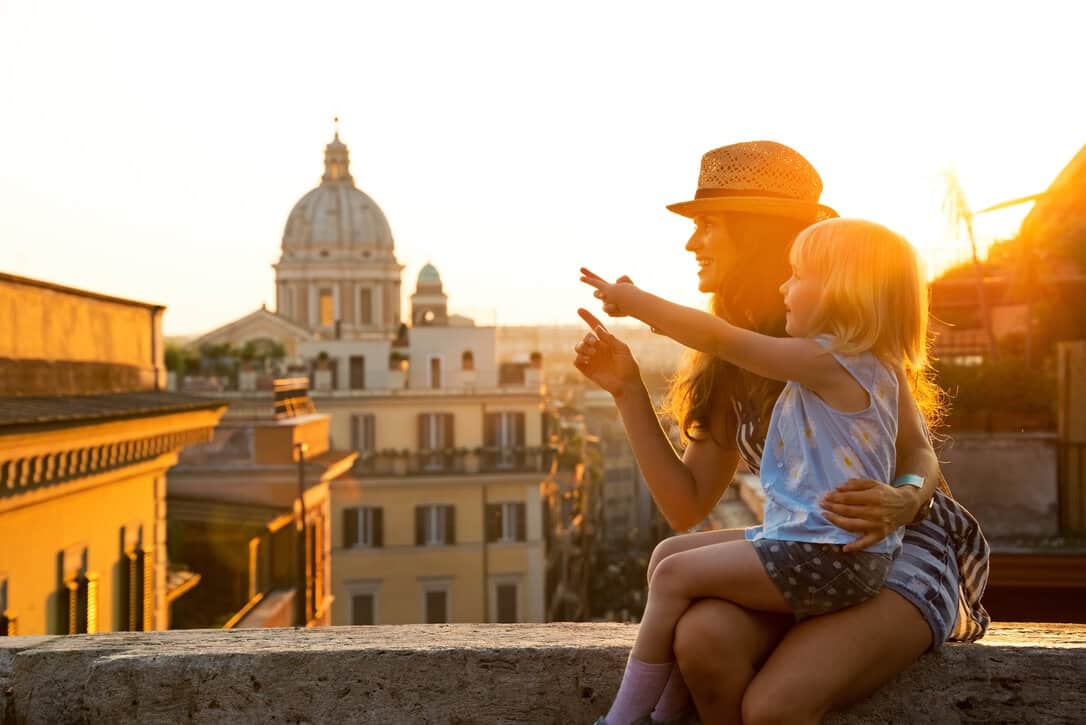 In 2021, Covid restrictions were lifted around the world, making it a great year to travel. However, after the Omicron outbreak, many parents decided to cancel their travel plans to protect their family from Covid-19.
Traveling is safe if you take the proper precautions. Still, if you are taking a trip with children, you may have some extra questions about:
How to keep them safe
What travel requirements apply to them
Don't worry, we've got you covered. In this post, we'll explore some Covid guidelines for parents and guardians traveling with kids during Covid times. Let's get started.
Covid Guidelines For Parents During Travel
There's no proof that Covid-19 affects children more than it does adults. Still, it's true that kids are more prone to move around, touching everything in their way. As a result, they may be more at risk.
However, traveling during these uncertain times is all about being strategic. Here are a few ways to lower the risk of infection when traveling with children:
Before Traveling
Getting infected before a trip, or developing symptoms during the first days has been a pretty common scenario during the pandemic. This often forces travelers to reschedule or interrupt their vacations. That's why we advise you and your family to keep your close contacts to a minimum, 3-5 days before your trip. In the case of children, these precautions may include:
Not having a nanny taking care of them
Not attending daycare or school
Avoiding crowded playgrounds
Before the trip, make sure everyone in your family is aware of mask-wearing requirements in public or crowded areas. Additionally, it's recommended that you take a Covid-19 test before departure.
During Your Trip
The safest choice would be traveling by car. Thay way, you and your family won't have to worry about exposure. However, if you decide to take a flight or go on a cruise, you should know that there are many safety protocols involved to keep you safe, including constant air circulation and mandatory mask-wearing.
Even though flying is safe, small children may find it hard to keep their masks on during a long flight. That's why most airlines exempt kids under the age of 5 from wearing them. In the USA, this only applies to kids of 2 and younger.
Consequently, when traveling with children, it might be better to:
Take short flights
Travel during off-peak hours to avoid crowds
Avoid making stopovers that could prolong your trip
Once You've Landed
Now that you have landed, it's important to reduce the risks of infection so your vacations don't get interrupted abruptly. You could:
Stay in a rental instead of a hotel
Limit exposure to only family members
Be rigorous about mask-wearing in indoor areas
Rent a car or use a taxi rather than public transportation
Enjoy the outdoors to the fullest
Travel Requirements for Children: Vaccine Mandates and Tests
Every country has its own requirements for inbound travelers. And when it comes to vaccination mandates, most of them make exceptions for children who can't get a shot because of their age. However, they will likely be asked to get a Covid-19 test.
Regulations vary across nations. Especially, since some countries vaccinate children over the age of 11 while others begin vaccinating them at the age of 5. Therefore, you will have to pay close attention to the requirements of your destination and transit countries.
For instance, in the UK, vaccination has been approved for children aged 12 and over. Thus, children in this category will have to take the same tests as adults.
But, in the case of Portugal, all travelers entering the mainland must take a Covid test. Nevertheless, autonomous regions like the Azores and Madeira, don't require test results from children under 11.
Additionally, beyond travel requirements, a lot of venues around the world (like Broadway theatres) also require children to take a test to access them.
Do Children take PCR or Antigen tests?
PCR and Antigen tests are performed in similar ways. The main difference is that a PCR is sent to a laboratory to be analyzed, while antigen tests provide results in 15 minutes. Children can take both tests without issues.
However, if you're worried about your child feeling too uncomfortable during the swab, maybe a PCR saliva test is your best choice. When taking a saliva sample, your child will have to take in a liquid, gargle, and spit multiple times into a tube. It makes it way less invasive than a standard PCR or Antigen test.
Key Takeaways
Traveling with kids might require some extra steps, but it's feasible. Just take the proper precautions, and be aware of your destination's restrictions and requirements.
Long story short, everything will come down to each country and the local regulations within it. Our advice, especially if you are traveling through more than one country or state, is to get your family and yourself tested.
Wondering where to get tested before your trip? No matter where you are, or what type of test you need, find Covid testing centers near you with our international directory.