Vacations for Introverts: 5 Uncrowded Destinations to Visit During Covid-19
·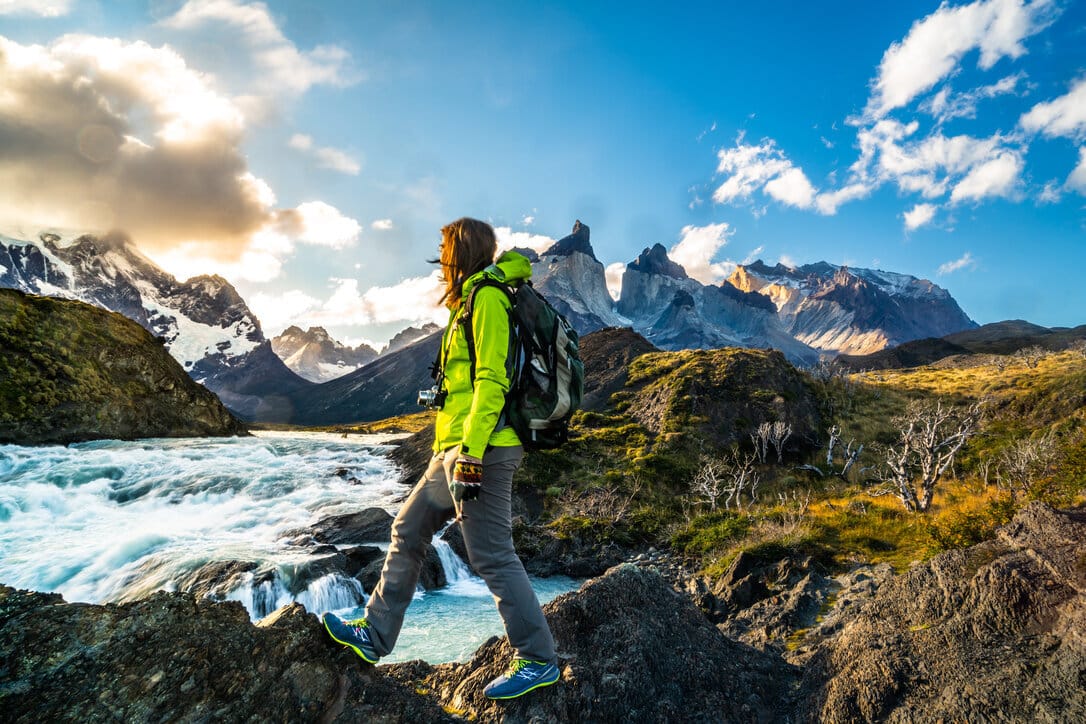 Since 2021, traveling has become a lot easier. There are fewer travel restrictions around the globe, and things seem to be getting back to normal. Nevertheless, Covid-19 isn't a thing of the past yet. That's why some travelers may still be reluctant to go to crowded places. This is especially the case for those who have a high risk of severe infection.
If that's your case, we have good news: You can still travel and avoid crowds. You just have to know where to go. Outdoor activities and rare locations can be invaluable.
In this post, we'll explore some of the least crowded destinations around the world. Or as we like to call it, "vacations for introverts while Covid is still around".
We've included beautiful destinations in:
Chile
Argentina
French Polynesia
Liechtenstein
Norway
The USA
We'll also share a quick overview of the travel restrictions at each of these destinations.
Let's get started!
Svalbard, Norway
Svalbard is one of the northernmost populated areas in the world. In fact, it's situated between the North Pole and mainland Norway. Here, you can find awe-inspiring nature, including animals such as walruses, narwhals, and polar bears.
If you go in winter, you'll get to see the Northern Lights, a breathtaking display of fluorescent lights in the nighttime sky. And during summer, you can witness what is known as the "midnight sun", a period where the sun doesn't set at all. The "midnight sun" can be experienced between April 20 and August 22, every year.
Besides, in Svalbard, you are really close to Tromso, another popular (yet small) city in Norway. Tromso is known for its fjords, fishing villages, and waterfalls.
Covid-19 restrictions have been completely lifted throughout Norway since February. All venues are open and masks aren't required. Plus, you can easily get to Svalbard by taking a flight from Oslo or Tromso.
French Polynesia
Located in the South Pacific, French Polynesia is known for its overwater bungalows, cerulean waters, and white sands. It consists of over 100 islands, including:
Bora Bora
Tahiti
Moorea
Tikehau
Rurutu
Huahine
Fakarava
Hiva Oa
Nuku Hiva
Maupiti
When it comes to the weather, the seasons range from wet to dry.
The wet season takes place between December and April. You can find humidity and frequent rain during this time. Nevertheless, it is still sunny, the clouds tend to build up around the mountains, which leaves the lagoons clear.
In addition, Cyclones develop not very far from the archipelagos, but they hardly ever hit them. Hiking is not recommended and some trails might be closed on the islands.
The dry season takes place between June and October. The climate is very pleasant, making it ideal for hiking. However, it can still rain a bit. Additionally, one of the major local festivals (Heiva) starts in June and finishes in July.
Since there are so many islands to explore, we recommend you visit this area for 1-3 weeks. Travel restrictions in French Polynesia have recently relaxed. There are currently no curfews and masks are only mandatory in indoor areas.
Liechtenstein
Liechtenstein is a country located in central Europe, between Switzerland and Austria. It is characterized by its combination of fairytale-like medieval architecture with stunning alpine scenery. Plus, it's one of the smallest countries in the world. Some of its main attractions are:
Castles (such as Veruz and Gutenberg)
Art museums
Hiking trails
Ski slopes
The Alpine region
Liechtenstein doesn't have an international airport. You can enter the country by bus from Switzerland or Austria.
As of this writing, you don't need to show any Covid-related documents to enter Liechtenstein. Nor will you need to show proof of vaccination to access public venues. Masks are only mandatory on public transport.
North Cascades National Park, USA
The North Cascades national park is located in Washington, a few hours from Seattle. It's one of the least-visited parks throughout the USA.
This park has beautiful scenery, with:
Glacial lakes
Mountains
Forested valleys
Diverse wildlife
It's ideal for hiking, cycling, climbing, and camping, among other outdoor activities. The best time of the year to visit is between mid-June and late September. Additionally, most trails are snow-free by mid-July. Consider that storms are common, so be prepared for that.
Seattle-Tacoma and Vancouver are the two closest international airports.
As of this writing, mask-wearing in Washington State is becoming optional in indoor settings for vaccinated individuals. You can find more detailed information on the Washington Health Department's website.
Patagonia, Argentina & Chile
Patagonia is the southernmost populated region in the world. It's located in South America and stretches across Argentina and Chile.
As it consists of so many provinces across two countries, Patagonia offers you a variety of possibilities for adventure. You'll find multiple attractions: quaint villages, small cities, and untouched natural areas.
Its breathtaking landscapes include:
Perito Moreno's growing glacier
Wildlife (Including whales, penguins)
Forests
Natural reserves
National parks
Both winter and summer are great to visit Patagonia. Plus, Patagonia offers a very particular type of Latin American cuisine.
In Argentina, you may need a Covid vaccine certificate to access certain public venues. Plus, masks are mandatory in indoor areas.
In Chile, to travel more than 200 kilometers, you'll need a local mobility pass proving that you're fully vaccinated. Local restrictions and open activities vary throughout communes.
Communes are rated from 1 to 5, based on infection risk. Currently, most are between 3 and 4. You can learn more about each commune's situation on Chile's official website.
Covid-19 & Vacations for Introverts
Even as travel restrictions around the world are being lifted, it makes sense to continue taking some precautions. Especially if you're unvaccinated or if you're at high risk of severe infection.
In that case, you can still take a well-deserved vacation. You just need to be strategic about it.
You'll need a negative PCR test to enter some destinations. Others won't require it. But regardless, it's always wise to get tested before and after you travel.
Wondering where to get tested for your next trip? Find your nearest covid testing center with our international directory.