Europe Entry Requirements 2023: ETIAS, COVID Digital Health Passport, and more
·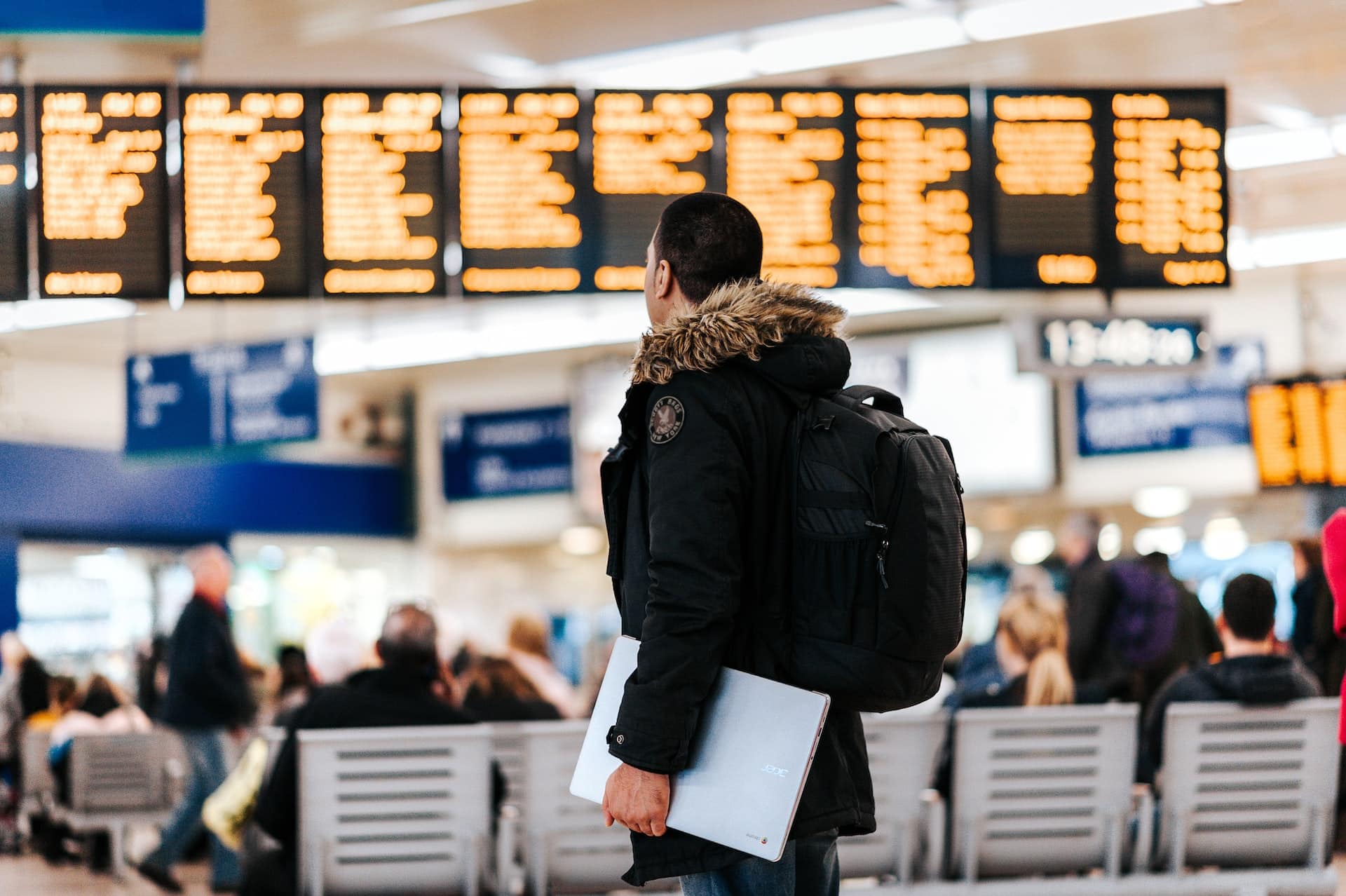 A lot of news has been coming out about Europe's entry requirements in the last few years. For starters, the EU Covid Passport was implemented in mid-2021 to help control the pandemic. Moreover, a fee for inbound travelers from non-EU countries, called ETIAS, was introduced as well. And finally, many countries have put restrictions in place for travelers coming from China since the country reopened its borders.
However, which of these regulations are still relevant today? What's the situation when it comes to entering Europe in 2023? In today's post, we'll tell you all about it.
We'll answer some frequent questions, including:
Are COVID Digital Health Passports still needed?
What is ETIAS and when will it launch?
Travel restrictions in Europe for China-bound travelers
Are EU's COVID Digital Health Passports Still Needed?
On 13 June 2022, The Council of the European Parliament agreed to extend the validity of the EU Covid Passports until 30 June 2023. This way, travelers can still use their EU digital COVID certificate in countries that require travel certificates.
However, on 13 December 2022, the European Council adopted its latest recommendations on travel measures. These new recommendations suggest that member states should not restrict travel for reasons of public health.
Therefore, travelers moving between EU countries or entering the EU from another country shouldn't be subject to any restrictions.
In other words, to enter the EU, you shouldn't need:
To fill out a passenger locator form
Have a valid EU digital COVID certificate as proof of vaccination, recent recovery, or a negative test.
However, if the epidemiological situation worsens, a valid EU digital COVID certificate could be requested by EU countries that deem travel restrictions necessary.
What is ETIAS and When Will It Launch?
Initially, the European Travel Information and Authorization System (ETIAS) was originally planned to launch in 2021, but was later pushed to May 2023, and later to November 2023. Nevertheless, the European Commission recently reported that it will not be fully operational until 2024.
ETIAS was initially announced in 2019. And back then, many online reports thought of it as a new kind of visa. However, the European Commission has pointed out that this is inaccurate.
Visa-free access to the EU is available to several countries, and this will not change. Nevertheless, the residents of those countries will have to register and pay a fee of 7€ to enter the EU starting next year.
Over 60 countries have visa-free access to the EU, including:
However, those who require a visa to enter the EU for short-term stays are exempt from the new ETIAS scheme.
How Will It Work?
Travelers must apply online, through the ETIAS website. They will need to provide their passport information and answer questions about:
Previous criminal record
Presence in conflict zones
Any orders to leave a territory
As already mentioned, the application will cost 7€, and 95% of people are expected to receive a positive response within minutes. After that, the ETIAS will be valid for three years, allowing travelers to enter the EU unlimited times during that period.
Which EU Countries Will Require ETIAS?
As of this writing, the ETIAS scheme will be only applicable to Schengen member countries, and countries that are European Free Trade Association (EFTA) Members. Including:
Austria
Belgium
Czech Republic
Denmark
Estonia
Finland
France
Germany
Greece
Hungary
Italy
Iceland
Latvia
Lithuania
Liechtenstein
Luxembourg
Malta
Netherlands
Norway
Poland
Portugal
Slovakia
Slovenia
Spain
Sweden
Switzerland
Travel Restrictions in Europe for China-bound Travelers
At the beginning of 2023, after three years since the pandemic started, China finally reopened its borders to international travel. However, for the sake of protecting local health, some countries, including many EU nations, imposed travel restrictions on Chinese visitors, such as:
Mandatory pre-departure testing
Mask-wearing during flights
Random testing on arrivals
However, since mid-February, the EU countries have agreed to gradually lift travel restrictions for travelers coming from China. In fact, they have already been lifted by:
France
Germany
Malta
and more
Key Takeaways
All in all, while Europe's entry requirements have constantly been evolving, the good news is that things are looking up for travelers in 2023.
Nevertheless, when planning your trip, it's always a good idea to visit your destination's official website, as well as the relevant government agencies. That way, you'll find the most up-to-date information on entry requirements, COVID-19 protocols, and other important travel guidelines.
Want to get tested before your next adventure? No matter where you are, or what type of test you need, find COVID testing locations near you with our international directory.