Where to go for Summer Break: Canadian and European Road Trips
·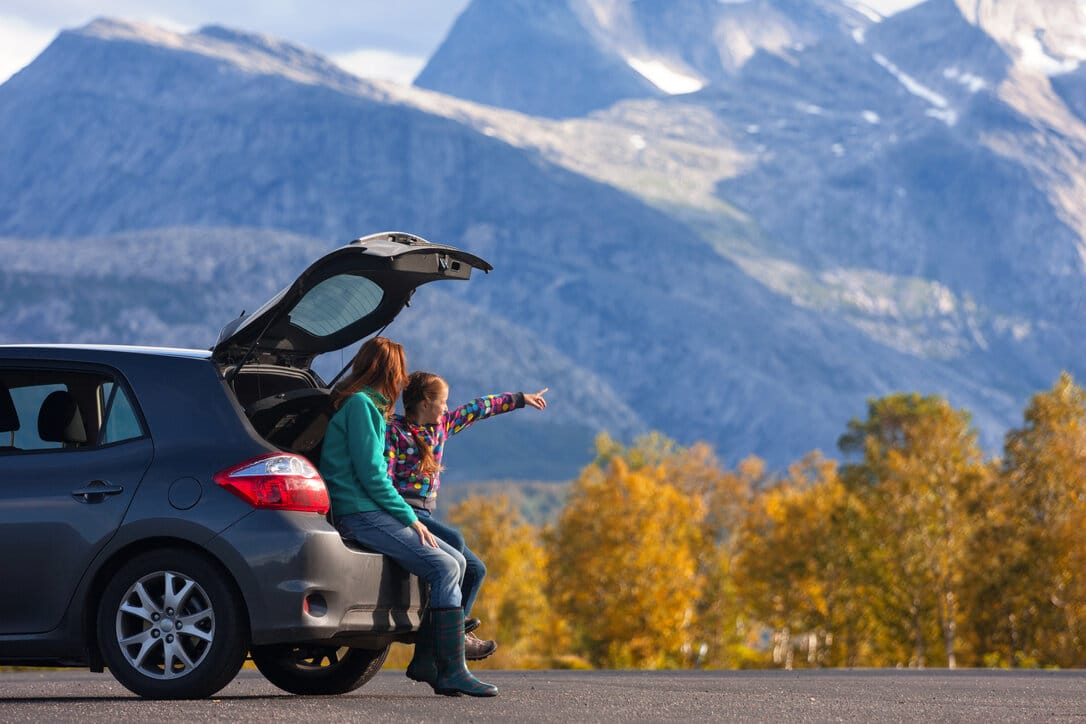 During this time of the year, many are wondering where to go for Summer break. There are countless options. A road trip is a fantastic choice if you want to avoid the crowds at airports and on flights.
If you're planning your next road trip, this post is for you.
Today, we'll share some of the best spots to visit in Canada and Europe.
Without further ado, let's dive in!
Summer in Europe
Nothing makes you appreciate Europe's diversity like a road trip. There's something for everyone there, whether you want to explore the mountains, the coastline, or cute medieval villages. Plus, you'll find an unbeatable variety of food.
When it comes to setting a route for your trip, there are hundreds of amazing destinations that you can combine according to your budget and taste. These are our favorites:
France-Switzerland-Italy
Scandinavia
France – Switzerland – Italy
You can visit the most picturesque villages and breathtaking settings in Europe while traveling through France, Switzerland, and Italy.
We recommend you travel through:
Colmar, France
Lucerne, Switzerland
Lake Como, Italy
Cinque Terre, Italy
Portofino, Italy
French Riviera, France
The starting point for this road trip would be Colmar. With its pastel-colored houses, this city looks like it was plucked out of a Disney movie.
The next stop is Lucerne, a Swiss town known for its awe-inspiring lake, surrounded by mountains. Then, while driving to Lake Como, you'll find spectacular scenery through the Alps. Our advice is to stay in Varenna for the night. It's definitely another picturesque village worth seeing.
After Como, the next stop would be Cinque Terre, famous for its colorful cliff-side villages around the coast. You could also spend a day in Portofino, and visit the nearby town, Santa Margherita Ligure.
Lastly, make your way to the French Riviera through Monaco. You could stop by:
St Paul de Vence
Marseille
Cannes
St. Tropez
Cassis
Calanques National Park (perfect for hiking)
There is a distance of 1185km on this trip, and it usually takes 10 days to complete.
Scandinavia
Scandinavia is popular for its nature and unique culture. On this road trip, you'll be able to visit Sweden, Norway, and Denmark, including cities like:
Gothenburg, Sweden
Oslo, Norway
Flam, Norway
Bergen, Norway
Stavanger, Norway
Copenhagen, Denmark
Your first stop would be Gothenburg, the vibrant second city of Sweden. Then you'd have to drive along the coast to Oslo. On the way, you could stop at the medieval town of Fredrikstad.
Once you reach Oslo, you could explore everything this vibrant city has to offer, including Viking museums and impeccable seafood. Then, we'd recommend you drive up to Flam, where the fjords and scenery are simply spectacular.
Next, drive past as many waterfalls as you can on your way to the seaside city of Bergen, the second most important city in Norway. Then drive to Stavanger before heading to Copenhagen by ferry.
This road trip is 2172km and lasts about 9 days.
Where to Go for Summer Break in Canada
Canada is a majestic country with breathtaking nature and vibrant cities. It offers a wide variety of options, whether you are looking for a short scenic drive or a multi-day action-packed road trip.
These are our favorite options:
Calgary to Lake Louise, Alberta
Buffalo, New York/Niagara falls to Toronto
Bear in mind that, as of this writing, Canada is only welcoming fully vaccinated travelers.
Calgary to Lake Louise, Alberta
This trip usually takes 3 days. On your first day, you'd start with a city tour in Calgary, where you can visit:
The Calgary Stampede, a famous rodeo event.
The Calgary Tower
Studio bell, a major music attraction
The paddle station, a great place to rent kayaks
Calgary farmer's market
Glenbow museum
The day after, you would drive to Lake Louise. Along the way, you can stop at the Columbia Icefield for a quick snowmobile tour. If you depart in the morning, you should arrive in the mid-late afternoon, this is the perfect time to take a walk around the lake. Plus, this is a beautiful place to watch sunrises and sunsets.
Lastly, you'd head to Sulohur Mountain, Banff Springs. To reach the top, you must take the gondola. Most visitors love to spend some time in the hot springs, so don't forget to bring your bathing suit!
Additionally, some other activities that you can enjoy in Lake Louise and Banff are:
Hiking
Paddling
Ski and Snowboarding (during winter)
Biking
Fishing
Find out more activities and attractions on Banff & Lake Louise's official website.
Niagara Parkway
Niagara Falls is one of the world's most popular natural attractions. During this trip you'd stop at:
Buffalo, New York
Niagara on-the-Lake
Toronto
The city of Niagara Falls lies across the border from Buffalo, New York, and is best known for its Horseshoe Falls on the Canadian side.
Next, you would drive to downtown Toronto for 90 minutes along the Queen Elizabeth Way (QEW).
Some of Toronto's main attractions are:
Toronto music garden
Harbourfront Centre
Art gallery of Ontario
Scarborough Bluffs
Casa Loma
St. Lawrence market
High park
Moreover, along the way to Toronto, you could stop by the charming town of Niagara-on-the-Lake, where you'd find well-preserved 19th-century colonial architecture. Plus, the Niagara region is popular for its multiple wineries. Some of them are just 10 minutes from the border. You can learn more about it on the Niagara Wine Trail's website.
Key Takeaways
Where to Go for Summer Break: Canadian & European Road Trips – Test for Travel
If you want to enjoy everything a place has to offer at your own pace,
consider going on a road trip. Plus, on a road trip, it's easier to avoid crowds and stay safe from COVID.
Want to get tested before your next trip? Find COVID testing locations near you with our international directory.