Oceania Travel Restrictions: Australia, New Zealand & More
·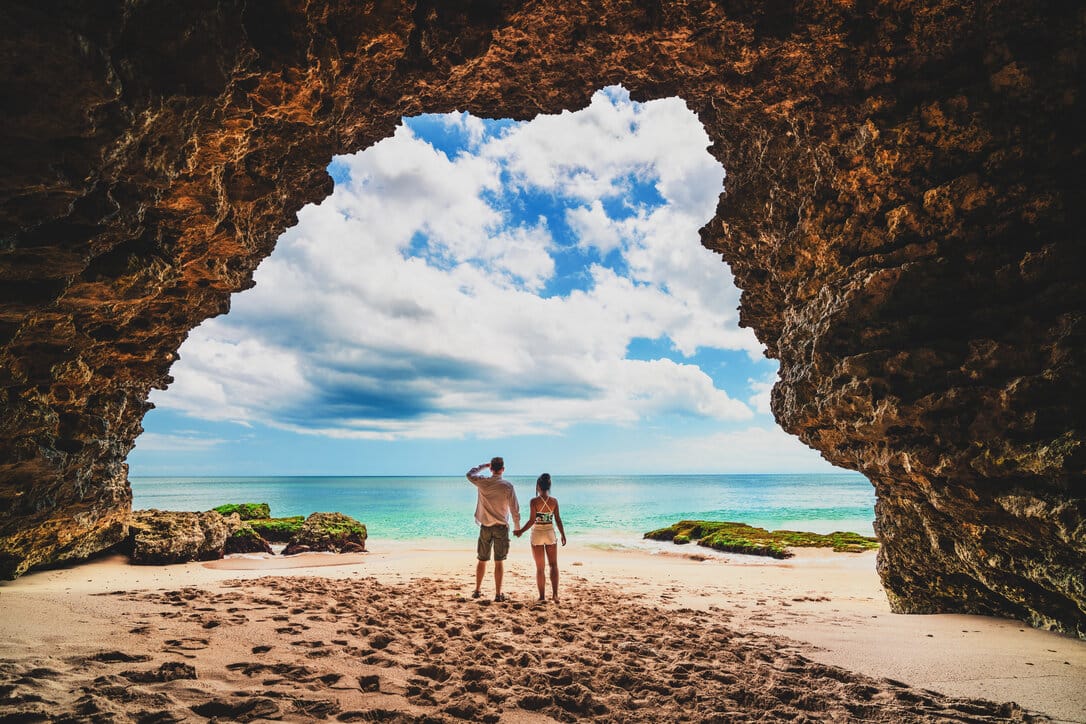 Oceania is renowned for having the best countries to surf, stunning sceneries, and awe-inspiring wildlife. That's why millions of travelers decide to visit Oceania every year.
During the Covid-19 pandemic, many nations in this region decided to close their borders in an effort to halt the virus' spread. However, there is good news after all this time: Travel restrictions across the continent are finally being lifted!
In this post, we share an overview of the current Oceania travel restrictions. We'll cover four of the continent's most popular travel destinations:
Australia
New Zealand
French Polynesia
Without further ado, let's begin!
Australia Travel Restrictions
Fully vaccinated international travelers are now welcome in Australia. If you aren't vaccinated, you will have to request a travel exemption. Travelers aged 18 and younger are exempted from this requirement, as long as they are traveling with a fully vaccinated adult.
You'll be considered fully vaccinated if you have completed the primary vaccination scheme of a TGA-approved vaccine (including mixed doses). In that case, you won't need the booster dose. To be considered fully vaccinated, at least 7 days must have passed since you completed the scheme.
Additionally, you must fill out an online form known as Digital Passenger Declaration (DPD). You can start your DPD 7 days before your flight to Australia, but you can only submit it 72 hours before boarding.
You must also get a Covid-19 test before your departure. This test could be:
Once in Australia, local measures vary from state to state. Some may require quarantine or Covid testing upon arrival.
You can learn more about each state on the following official websites:
Travel Restrictions in New Zealand
New Zealand travel restrictions are still quite strict.
You can only enter NZ if:
You are an NZ citizen or resident
You are an Australian citizen or resident
You've applied for an entry exception or have a critical purpose for traveling
You are the partner or dependent child of a New Zealand citizen or resident, and hold a visa based on that relationship
Furthermore, regardless of your vaccination status, you must provide a negative Covid-19 test taken before your first international flight to NZ. This test can be:
A PCR test performed within 48 hours prior to your flight
A Rapid Antigen test performed 24 hours before your flight
A LAMP test performed 24 hours prior to your flight
Children aged 2 and under are excepted from taking a Covid test.
Travel Restrictions in French Polynesia
The islands of French Polynesia are widely known for their paradisiac beaches. And French Polynesia cruises are famous worldwide.
Luckily, these islands now welcome fully vaccinated travelers for non-essential travel. However, according to official French Polynesia travel restrictions, if your second dose was 9 months ago or earlier, you'll be required to get a booster dose before traveling. As of this writing, the accepted vaccines are:
Pfizer
AstraZeneca
Covishield
Moderna
Nuvaxovid
Johnson & Johnson
Sinopharm, plus a third dose of Pfizer or Moderna
If you are not fully vaccinated, you must have a compelling reason for traveling and present a Boarding Authorisation Certificate issued by the High Commissioner in French Polynesia approving your arrival. Moreover, you must undergo a 7-day quarantine and take a PCR test on days 2 and 5.
Children ages 12 and below are exempt from vaccination and quarantine requirements. Still, they must travel with a fully vaccinated adult and get tested for Covid-19 twice during their stay, on days 2 and 5.
Additionally, all travelers must:
Show a negative PCR or Rapid Antigen test, performed within 24 hours before boarding (12 years and older, 2 years and older for travelers coming from the USA)
Submit documentation on an online Electronic Travel Information System (ETIS) between 6 to 30 days before their departure
Pay a health surveillance fee (if aged 6 or older)
Take a PCR test upon arrival (if aged 6 or older)
If they test positive for Covid-19, travelers must undergo a 7-day quarantine, at their own expense
There are no longer curfews in the islands or mask-wearing mandates in open areas.
Key Takeaways
Traveling has gotten easier since mid-2021. Countries in Oceania are still progressively lifting their restrictions to welcome tourists once again.
However, whether you'll visit Indonesia, Australia, or almost any other county in the world, getting tested is a key entry requirement.
Wondering where to get tested? Regardless of where you are or what type of test you need, find a Covid testing center near you with our global directory.