Covid Test Results Delays: How to Prevent Them from Impacting your Trip
·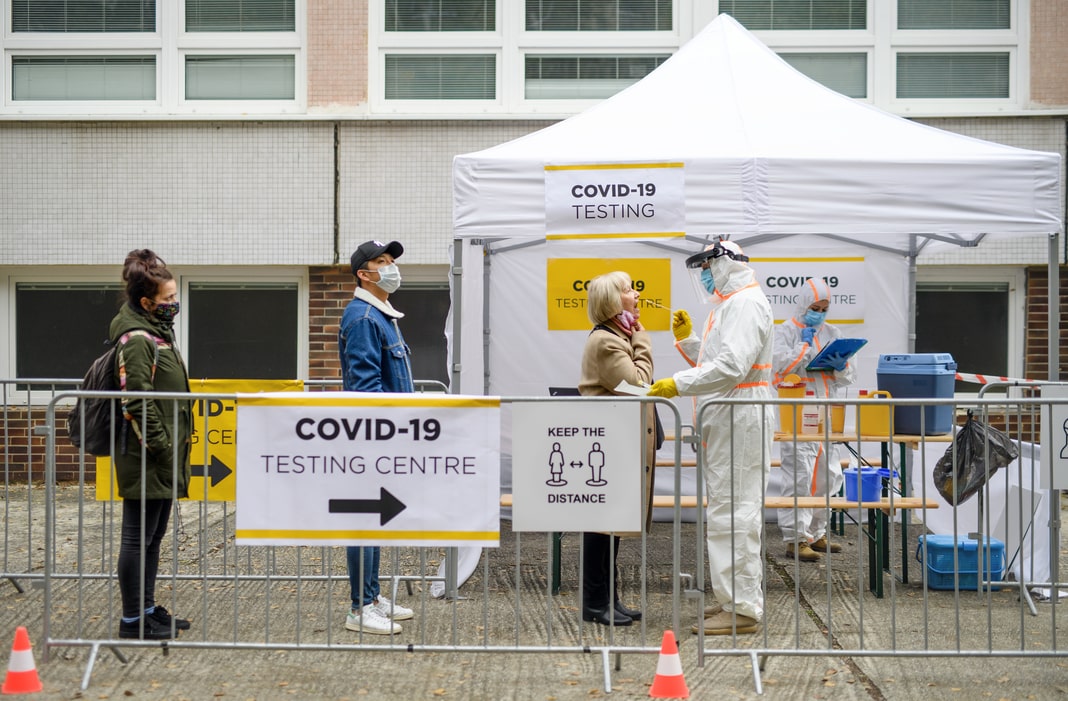 Over the past few months, travelers around the world requested an increasing number of PCR and Antigen tests. Some labs have struggled to manage the high demand and consequently, people have been getting their results later than they were promised.
Since the Omicron outbreak, this situation has only worsened. The number of Covid-19 cases has grown exponentially, leading to a greater need for testing.
In this article, we'll explore how these covid test results delays are affecting travelers. We'll also share some tips so you can prevent such a situation, or navigate it smoothly.
How Can a Covid Test Results Delay Affect Your Travel Plans?
As you already know, every destination has different requirements for inbound travelers. And, if you are traveling internationally, most countries will ask you to show a negative PCR test to certify that you are covid-free. In some cases, authorities will require a negative PCR, even if you're fully vaccinated.
Testing should take place sometime within 24 to 72 hours before your departure or arrival. This will vary depending on your destination and your vaccination status.
Moreover, there are places like the UK where travelers are also requested to get tested repeatedly after the day of their arrival.
Generally, you will have to upload the results to the health authorities' website, in addition to showing them at customs when entering your destination.
The average PCR test results typically take between 24 to 48 hours. Thus, the timing is really tight and doesn't leave much room for mishaps. This is why covid test results delays have affected the travel and holiday plans of many people. They had to reschedule after not getting their test results at the proper time.
Hence, to avoid timing issues and reduce stress, here are some of our best tips for situations like this:
Prioritize flexibility
Don't get tested too early
Don't travel without your test results
Only take a PCR test if necessary
Let's take a closer look.
Flexibility First
While getting your plane ticket, beyond checking prices and luggage restrictions, also check your airline's Covid-19 policies.
Multiple airlines allow passengers to reschedule their travel fee-free in case they get Covid or don't get their test results in time. However, some don't, or simply apply too many restrictions for rescheduling.
Choose an airline that not only fits your budget and miles program but also offers some scheduling flexibility.
The same applies while booking your hotel room or car rental. Flexible rates tend to be a bit more expensive, but they can be worth it if things don't go as planned.
Don't Get Tested Too Early
As previously mentioned, travel restrictions vary around the world and are constantly updated. Some countries will let you get tested up to 72 hours before boarding your flight, and some will require 24 hours.
It's a natural move to try to get tested as soon as possible. However, avoid doing it too early and comply with your destination's requirements. The results of a test taken too early, even though negative, can be just as useless as getting your results too late.
Don't Travel Without Your Test Results
Some airlines will ask you to show your negative test results before boarding. Nevertheless, in some instances, or if you are traveling by land, you will only have to show them at customs once you arrive at your destination.
If that's your case, it's not a good idea to travel before getting your results. If you show up at customs without them, one of three things could happen:
Authorities may send you back home
You could be put into quarantine
You could face a fine
Additionally, your medical insurance would be invalid due to the lack of proper travel documentation.
Take a PCR Test Only If Necessary
Despite common belief, you don't need a PCR test to get everywhere in the world. Some countries accept rapid Antigen tests as well.
You can get the results of an Antigen test in only 30 minutes. Hence, if your destination accepts them, consider getting one. It could save you some stress.
Key Takeaways
The pandemic started in early 2020, and many things have changed along the way, including restrictions and protective measures. But there is one that has always stayed the same, and all governments agree on: Getting tested is key. Testing has been proven to be one of the best ways to keep Covid-19 at bay.
Wondering where to get tested? Find a testing center near you with our international directory.