What You Need To Know About Omicron, the New Covid-19 Variant
·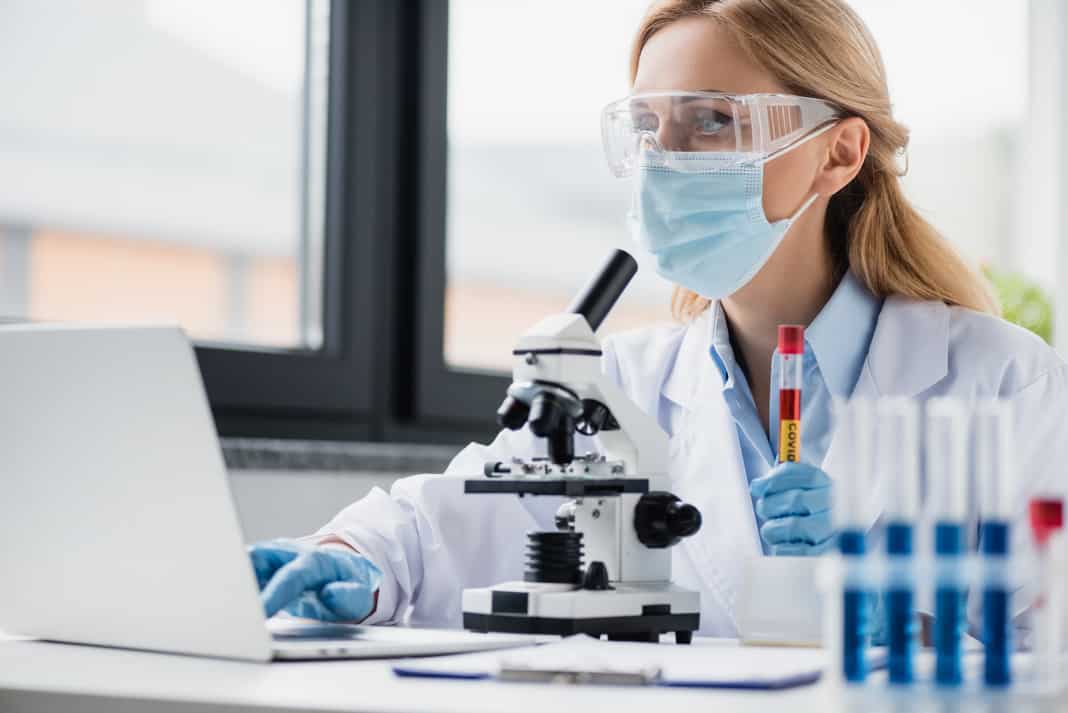 Since the pandemic first hit, the Covid-19 virus has been shown to develop multiple variants. The most recent one is known as Omicron.
Omicron was first found last November in Botswana and later spread throughout southern Africa. Eventually, international travelers started testing positive for this new Covid-19 variant. So, governments around the world began taking preventive measures to contain it, such as banning travelers from southern Africa.
Although Omicron is already present in over 89 countries, we still know little about it. This Covid variant was discovered so recently, that experts are yet to understand what it entails in detail. However, we already know some things about it.
Staying informed can help you stay safe. So, in this article, we'll examine everything experts have already learned about the Omicron variant.
Let's dive in.
How Contagious Is the New Covid Variant?
The World Health Organization has reported that Omicron is spreading at an unprecedented rate. As a matter of fact, German immunologists predict that this new variant is likely to become dominant around the world by mid-January 2022. Omicron's spread rate would greatly surpass the original Covid-19 virus, as well as the Delta variant, which is one of the most infectious strains we've known until now.
Is Omicron Severe?
Initial studies from the UK indicate that the hospitalization rate for people infected with Omicron doesn't differ much from Delta infections.
Nevertheless, at the beginning of the Omicron wave, reports from South Africa indicated that the variant was less harmful than Delta, as patients only reported mild cases.
Scientists around the world state that the South African situation is hard to compare to other regions. The reason is simple, southern Africa has a unique demographic scenario:
Most of their population is young, and the study's sample was 34 years old on average.
A substantial number of people have previously been infected with Covid-19.
Bearing this in mind, there are chances for Omicron to be less or just as severe as other variants of the virus. There isn't any conclusive information about it yet.
Is Omicron Severe If You're Vaccinated?
As we mentioned before, Omicron spreads a lot faster than other variants of the virus. This new Covid variant can evade our human immune responses (or "immune escape", as experts call them).
That is why Omicron has shown to be resistant to vaccines. People who've already got their two doses, and even those who received a booster, can still get infected.
However, experts argue that vaccines can still be beneficial and help avoid severe infections, especially with the booster shot.
Do Current Treatments Work?
Researchers are working to determine the effectiveness of existing treatments for Covid-19 against Omicron. Given this new variant's biological characteristics, odds are that certain treatments will continue to be effective, while others may be less effective.
Moreover, Pfizer has been running some trials with a new pill to treat Covid-19 and has recently announced that it seems to be effective against Omicron. According to Pfizer, this pill may reduce the chances of severe infection by 89% when taken right after the first Covid-19 symptoms.
What Happens Next?
Since the number of infections is on the rise, many governments have decided to reinstitute some of their previous preventive measures. In the UK, for instance, a mask mandate has been recently introduced, and people are being encouraged to work from home. Whereas in the USA, multiple states have made mask-wearing mandatory for indoor public areas, including:
New York
Washington
Oregon
Illinois
New Mexico
Nevada
Hawaii
Meanwhile, some businesses may require patrons to show proof that they've been vaccinated.
It's fair to say that it's likely for these types of measures to be reinstated around the world. This may particularly be the case in countries that are going through winter.
What You Can Do About Omicron
According to the experts, it will take a few more weeks for health authorities to gather solid data on this new Covid variant. In the meantime, you can still take certain precautions that have been proven to work against all Covid-19 variants so far.
These precautions include:
Wearing a face mask in crowded spaces
Social distancing
Avoiding poorly ventilated locations
Sneezing and coughing into your elbow or a tissue
Getting tested
Until we have more information about Omicron, we should use every tool available to protect ourselves and others. By getting tested often, you could detect an ongoing Covid-19 infection early and act accordingly. This is one of the best ways you can help prevent the spread of the disease.
If you plan to travel, make sure you learn about your destination's specific travel requirements. Local health authorities will usually ask you to prove that you're Covid-free, with either an antigen or a PCR test.
Wondering where to get tested? Find testing locations near you on our global directory.