Covid-19 UK Travel Bans: New Restrictions and No More PCRs?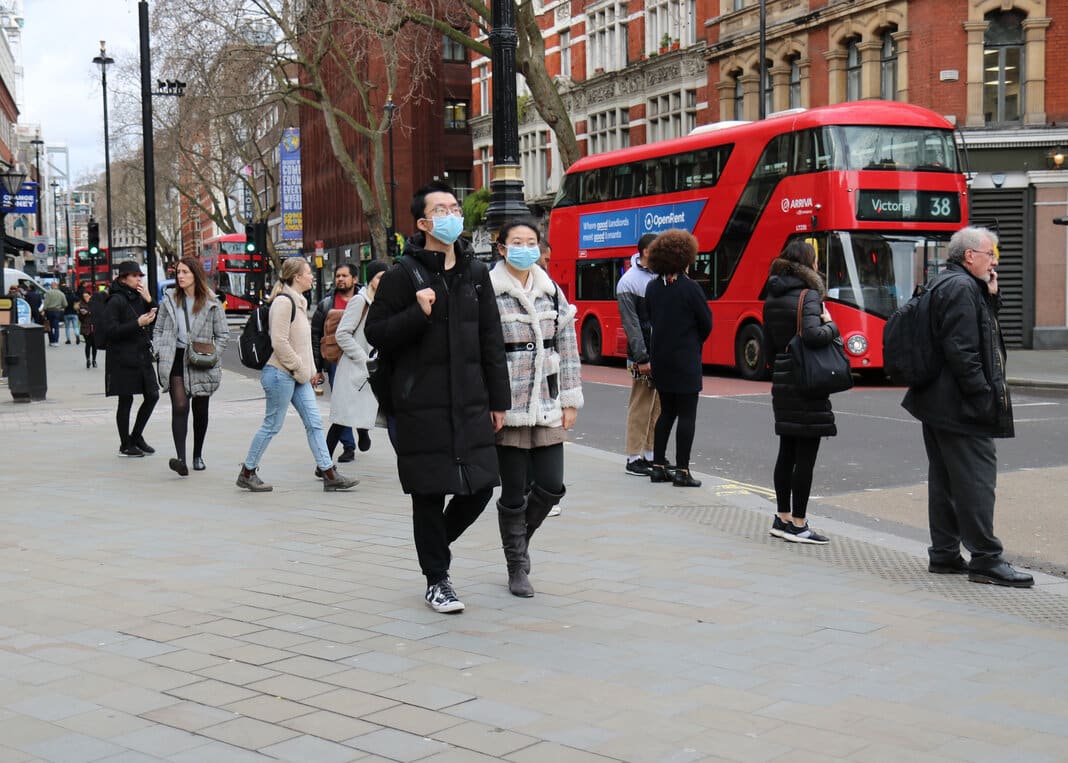 Even though England, Scotland, Wales, and Northern Ireland have lifted most Coronavirus-related restrictions, there are still some regulations international travelers should take note of.
If you've been planning to visit the land of The Beatles and are wondering about UK travel bans, this article is for you. We'll share everything you need to know to have a delightful and safe trip.
Ready? Let's get started.
UK Travel Bans: "Red" & "Green" Countries
UK Health Authorities have grouped countries into two categories: "red" and "green". So, for starters, restrictions will differ depending on where you've been during the last 10 days before your arrival to the UK.
Red List Countries
Currently, there are no countries in the red category. However, the list is updated every 3 weeks, so Health Authorities could add some nations in the near future. Our best advice is to keep an eye on the list a couple of weeks before your trip.
With that in mind, let's dive into the applicable measures for travelers from "red" countries.
Only UK Residents Allowed
Whether you are fully vaccinated or not, only UK nationals or residents arriving home are allowed to enter the territory when coming from a "red" country.
Mandatory Quarantine
You must undergo a 10-day quarantine in a government-approved hotel, at your own expense. For it, you have to purchase a "quarantine package" that covers your stay and meals. Rates for a single room are about £ 2,285.
If you come from a "red country" and skip quarantine, you could get a fine of up to £ 10,000.
Green List Countries
Good news! Regardless of your vaccination status, if you come from a green list country, you can enter England, Scotland, Wales, and Northern Ireland. However, as you might have guessed, different conditions apply, depending on whether you've been fully vaccinated or not.
Before going any further, let's recap on what conditions you should meet to be considered fully vaccinated:
You must have received your last dose of the vaccine, at least 14 days before your arrival, considering that the day of your vaccination is counted as day 0.
You must have proof of having completed your vaccination scheme. The type of proof you'll need will depend on your country of origin. You can find more information on the UK government's website.
Without further ado, let's take a look at the UK travel restrictions for vaccinated and unvaccinated travelers.
Fully Vaccinated Travelers
If you've fully vaccinated, you don't need to take a pre-departure Covid-19 test, however, you will have to take a test after you land.
This test can either be a Lateral Flow Test (LFT) or a PCR test, both types of tests are accepted. However, NHS tests and Trace LFTs are not.
You must pay for your test and book it before you travel. You should get tested before your second day in the UK, even if you'll only stay for 2 days.
If you take an LFT test and the results come out positive, you'll have to take a PCR test afterward to confirm the result. If the PCR test turns out positive as well, you'll have to isolate for 10 full days, considering the day of the testing as day 0. It's likely that anyone traveling with you will also be asked to self-quarantine.
Moreover, it's worth considering that, from November 22nd, 2021, England will also apply these conditions to non-vaccinated travelers under 18. Plus, the vaccines from the World Health Organization's Emergency Use List will be added to the UK's approved vaccine list for inbound travel.
Unvaccinated Travelers
If you haven't completed your vaccination scheme or you are not vaccinated, you must take a PCR test 3 days before your departure, and get tested twice after you've landed.
Make sure you:
Book and pay for two PCR tests before your departure
Once you've arrived, get tested on days 2 and 8. If you test positive on day 2, there's no need to take the second test.
Quarantine for 10 days, either at home or at your preferred accommodation. If you are traveling to England, you have the option of ending your quarantine sooner via the Test to Release scheme
Regardless of whether you come from a "green" or a "red" country, to enter the UK, you must fill in a Passenger Locator Form, 48 hours before you arrive. In that form, you'll need to specify your Covid-19 test booking number.
Key Takeaways
In this post, we took a look at the UK's current travel restrictions.
It's fair to mention that, aside from these general requirements, each specific country may also have some domestic measures. We recommend you check the regulations of your destination country. Government websites are always a great resource.
Bear in mind that, if Covid-19 cases happen to arise, restrictions can change at short notice. Therefore, we advise you to stay updated before you travel.
Regardless of whether you're coming from a red or green country, or your vaccination status, there's one thing that you will need to do: Get tested. Visit our international directory to find the best Covid-19 testing locations around the world.