Is It Safe to Go on a Cruise Right Now? A Guide to Cruise Covid Safety Protocols
·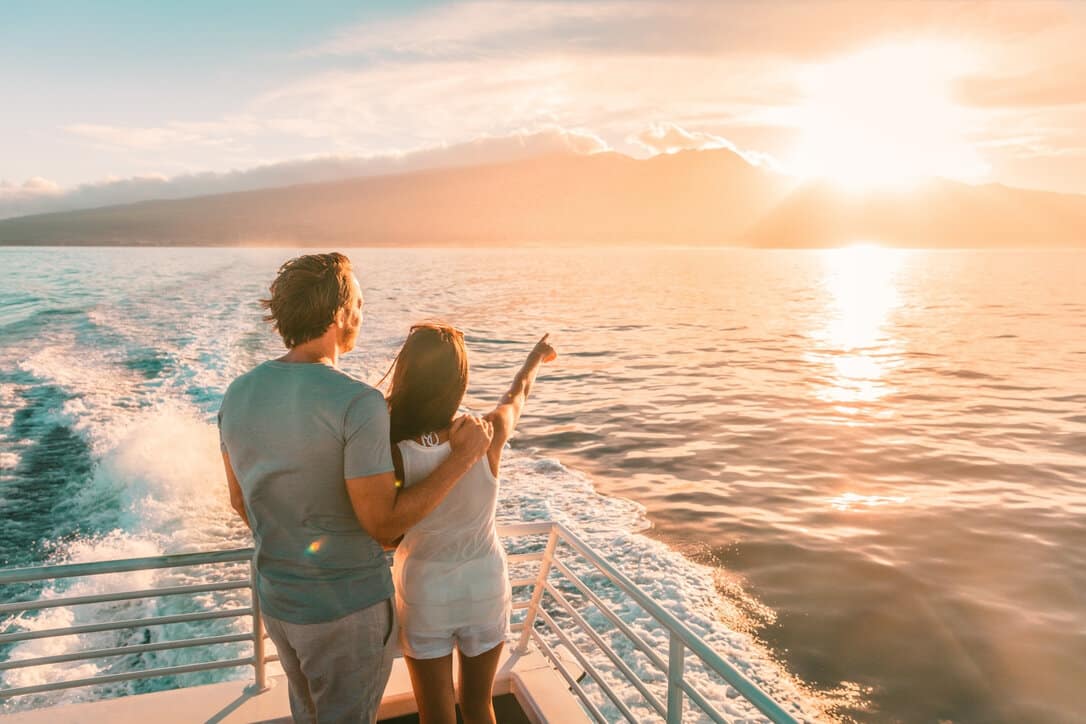 There are numberless ways to enjoy your vacation. One of the most rewarding experiences is discovering multiple cities and landscapes while enjoying the comfort of a cruise.
In March 2020, cruise lines were forced to suspend their activities due to the Covid-19 pandemic. But, once the international situation improved, they headed back to the sea.
In past posts, we discussed safety protocols for flights and hotel stays, but what about sailing? Is it safe to go on a cruise right now?
Today, we will answer some of the most frequent questions regarding cruises and Covid:
What are the current cruise Covid safety protocols?
Are there any vaccine mandates?
Is testing mandatory?
What happens if you develop symptoms on board?
What can you do to have a safe trip?
Let's get started
What Are the Current Cruise Covid Safety Protocols?
After the pandemic hit, cruise lines were forced to implement multiple measures to keep their passengers safe from Covid-19 during their holidays. And even though each cruise line is allowed to have its own approach to prevent Covid-19 outbreaks onboard, most of them have implemented the following measures:
Reducing passenger capacity
Requiring mask-wearing in indoor areas
Redesigning their food service
Some have increased their medical staff and offer testing centers on board. Plus, others have gone beyond requirements and installed air purification technology throughout their ships.
Additionally, some cruise lines have adjusted their itinerary and focused on destinations where travelers could explore wildlife and nature, instead of discovering new cities. That way, there will be fewer opportunities to have contact with local communities, and passengers will have fewer chances of Covid-19 exposure.
However, as aforementioned, each company has its own set of cruise Covid safety protocols. Therefore, we highly recommend you take a look at your cruise line's website before booking. You'll want to learn about:
Entry requirements
Testing rules
Mask mandates
Cancellation Policies (in case you get sick before boarding)
Are There Any Vaccine Mandates?
Most cruise lines require passengers to be fully vaccinated before boarding, including eligible children.
Nonetheless, when it comes to children, we suggest you take a look at the company's policies. Some cruise lines will accept children who haven't been vaccinated yet. For instance, Royal Caribbean and Carnival require passengers older than 12 to be vaccinated, while younger guests must have a negative Covid test result. But, in the case of Disney Cruise lines, all guests over the age of 5 must be vaccinated.
It's also fair to mention that companies' vaccination policies align with the ones of their departure destinations. For example, the UK considers children who received only one dose of an mRNA vaccine (e.g. Pfizer and Moderna) as fully vaccinated. Therefore, those children will be able to enter the ship if it departs from the UK. However, if the ship sails from the Caribbean, it will only accommodate children who have completed their vaccination schemes.
Additionally, since the Omicron outbreak, some lines have strengthened their Covid measures. This is the case for Viking. Starting on February 1st, all guests must also have gotten a booster dose 14 days before boarding.
Is Testing Mandatory?
Passengers and crew members have to get tested before departure. Specific requirements vary from one company to another. Some only accept PCR tests, while others will also take rapid antigen tests.
As crew members tend to have more interactions with others than guests, they are generally subjected to routine testing during the trip. However, guests may be asked to get tested if the destination port requires it, or if they develop symptoms.
The CDC suggests all passengers take a test 3-5 days after their trip is over, regardless of their vaccination status.
What Happens If You Develop Symptoms on Board?
If a passenger develops symptoms, they will be tested and isolated. Some lines offer quarantine rooms with a separate ventilation system for those passengers. Close contacts won't have to quarantine unless they develop symptoms as well.
Given the case that a passenger wants to recover off-ship, cruise lines have agreements with hospitals and hotels around the world to accommodate and take care of them.
But, what happens if a passenger doesn't comply with the mask mandates or hides their symptoms to avoid quarantine? In that case, the cruise line may request them to disembark and travel to their homes at their own cost.
What Can You Do to Have a Safe Trip?
As we've already mentioned, all cruise lines take different measures against Covid-19. Therefore, before booking, we recommend you do your research and check which one makes you feel safer.
If you have the chance, try to book for off-peak times, to minimize risks. If possible, avoid traveling during president's week or spring break. Plus, you can make a big difference by choosing a river cruise instead of a large deep-sea vessel carrying thousands of travelers.
However, if you've already booked your cruise, we recommend you re-check the line's policies. As you already know, the Covid-19 situation is constantly evolving, so there are chances that some policies might have changed according to the circumstances. And if you're flying to get to your cruise port, don't forget to take the right precautions before your flight.
While you're on the cruise, you should:
Keep your hands clean, especially after contact with high contact surfaces
Go to restaurants that allow social distancing
Get room service during high-peak hours, instead of going to a restaurant
Enjoy the outdoors to the fullest
Key Takeaways
At the moment, taking a cruise involves some Coronavirus risks. The CDC performed a deep analysis of actual risk on cruises, between June and October of 2021, and very few of the Covid-19 cases found onboard resulted in serious illness.
Still, since the Omicron outbreak, it's better to take the proper precautions to keep you and those around you safe.
Wondering where to get tested for your next sailing trip? Discover Covid-19 testing centers near you with our international directory.