Relaxing Vacation Spots in the Mediterranean: The 3 Must-See Calming Places
·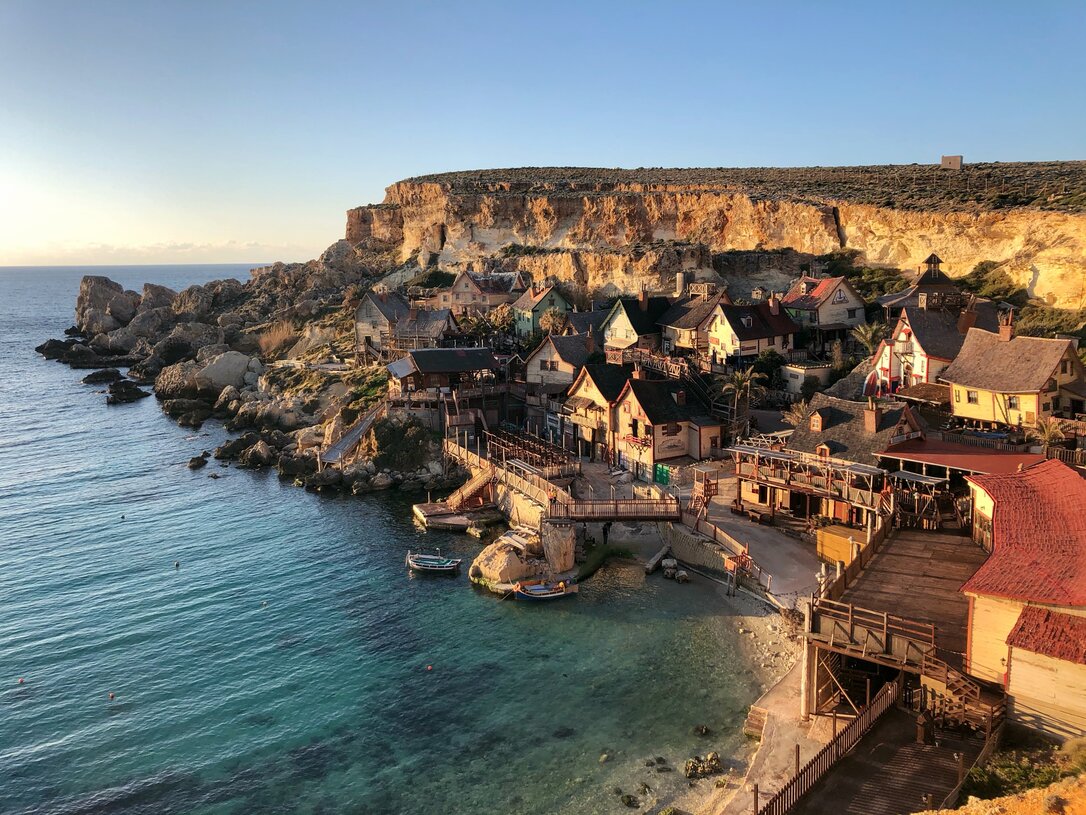 Over the past two years, everyone experienced significant pandemic-related lifestyle changes. And some of these changes had an impact on many people's mental health.
Lockdowns, travel restrictions, remote working, and a general sense of uncertainty were a few reasons for it. But fortunately, things are getting back to normal now and vacations are once again an option for a well-deserved break.
If you're trying to unplug your mind and body from daily stress and are looking for some calming places, this post is for you.
Today, we'll share the best relaxing vacation spots in the Mediterranean.
We'll especially focus on:
But first, let's dive into why we'll be focusing on the Mediterranean.
Why the Mediterranean?
We all know that one of the best ways to relax and reenergize our minds is by shaking off our routine and exploring somewhere new. The Mediterranean is made up of 21 countries touched by the Mediterranean sea. And each of them has a unique and distinct culture. Hence, there's a wide variety of destinations to choose from for your getaway break.
However, there are some things all these countries have in common: crystal-clear waters, beautiful beaches, and idyllic coastal towns.
Plus, some of the activities you can enjoy in this region include:
Discovering world-class architecture
Trying exquisite cuisine
Wine tasting
Water sports
And more
Can you think of a better place to unwind and relax?
Relaxing Vacation Spots in the Mediterranean
Now that you know why the Mediterranean coast is an ideal place to visit, let's take a closer look at some specific destinations.
Malta
Malta is an island in the Mediterranean sea. It's the biggest one out of the Maltese archipelago. However, it's also the tenth smallest country in the world. This makes it easy to explore as most attractions are relatively close to one another. Moreover, although Maltese is the country's first official language, English is the second one and it's widely spoken throughout the island.
In Malta, we suggest you visit:
Valletta, the 16th-century walled capital city, filled with public gardens, museums, and enormous churches.
Comino, home to the Blue Lagoon, a spectacular natural attraction
The Three Cities, some amazing fortress towns
Gozo, popular for its lacemakers and wine
Pompeye Village, which used to be a film set, but has now been turned into a theme park.
Paceville, where you can find a vibrant nightlife
Plus, you can find beach resorts with multiple entertainment options and you can also take water taxis and ferries to move around. Additionally, it's a relatively inexpensive place to visit, when compared to other European destinations.
The Amalfi Coast, Italy
The Amalfi Coast is recognized by UNESCO as a magnificent example of a Mediterranean landscape. It's located between Positano and Vietri Sul Mare and it's a 40-kilometer stretch of the Italian coastline. Arab, Roman, and Byzantine influences are all present in the local architecture. Plus, it's surrounded by a unique limestone escarpment. You can also find abrupt cliffs and valleys connected with villages and bays.
Here are some of the cities you shouldn't miss along the Amalfi Coast:
Amalfi, the name of this coastline comes from this iconic town. One of its most distinctive attractions is the blue-domed cathedral
Positano, home of picturesque narrow streets and a domed-shaped church, it's one of the most popular cities and is full of bars, restaurants, shows, and nightlife entertainment.
Atrani, a lesser-known idyllic village, perfect for escaping the crowds
Ravello, a cliffside town that features a cathedral, extensive gardens, and magnificent sea views.
Praiano, an area that offers a variety of accommodations ranging from villas to guest houses nestled in lush gardens.
Moreover, you also shouldn't miss going for a hike from Agerola to Nocelle. Along the route, you'll get to see some awe-inspiring views from the Amalfi Coast and the Isle of Capri.
Cyprus
The island of Cyprus is divided into two parts, designated as two different countries. Northern Cyprus belongs to the Turkish Cypriots, while the southern section belongs to the Greek Cypriots. This is why, if you want to go from south to north, you'll have to show your passport.
Visitors tend to stay in the resorts along the south coast of the island, where most of the island's highlights and best beaches are located.
Here are some things you don't want to miss while in Cyprus:
Paphos, a coastal town full of outstanding nature and archeological treasures. Paphos has been recognized as a UNESCO World Heritage site. Plus, you can also find some thriving nightlife there.
The Wreck of Zenobia, a world-recognized dive site on the coast of Larnaca.
Nissi Beach, a half-kilometer stretch of white sand and turquoise waters surrounding Ayia Napa Bay.
Venetian fortress Kyrenia and Hilarion, located in the Turkish side of the island
Last but not least, don't forget to try out one of their most popular traditional meals: Meze. Meze consists of 30-plus small, appetizer-size dishes, and you can have it in most tavernas.
Key Takeaways
Taking time off to recharge is as important to health as eating well and exercising. And, while some travelers recharge with high-intensity, physically demanding trips, it's also okay to look for a more laid back option.
These last three years have been stressful enough for everyone around the world. It's time to enjoy and embrace the thrill of traveling again. Yet, don't forget that the pandemic isn't over yet. Make the most of your vacation, but be cautious. Getting tested for COVID-19 is a simple way to make a difference.
Want to get tested before your next adventure? No matter where you are, or whaneat type of test you need, find testing locations near you with our global directory.