US National Parks Restrictions & Road Trip Ideas for Summer 2022
·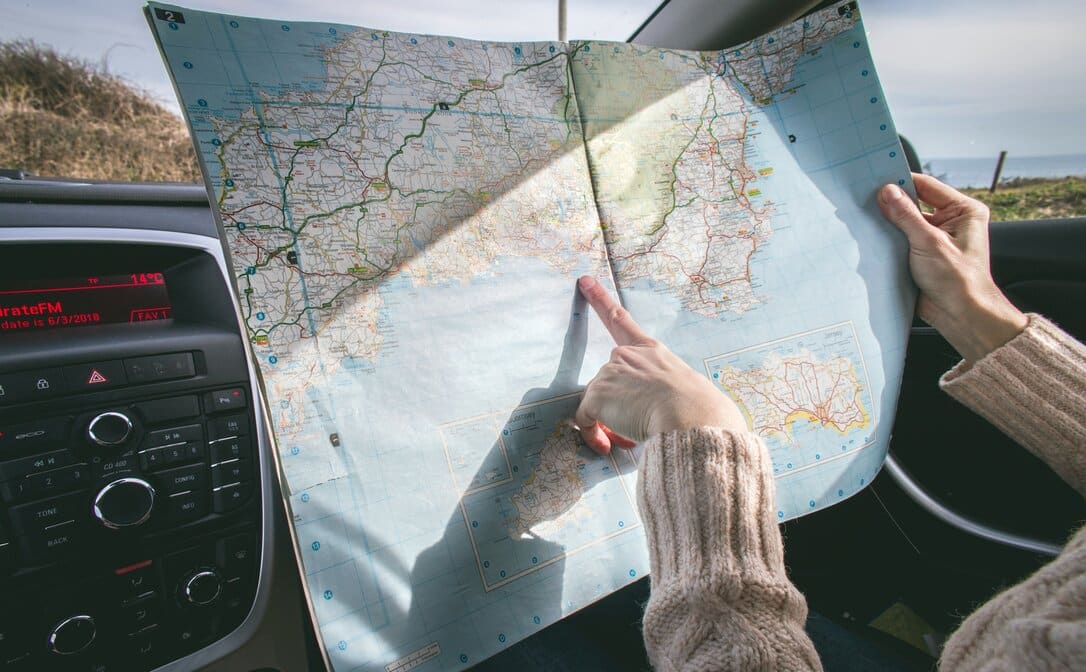 There is no doubt that summer break is one of the most awaited times of the year. There are endless vacation options for everyone to enjoy with their families, on their own, or with their friends. And US national parks are definitely worth a visit.
Yet, despite not being as severe as in 2020, COVID-19 continues to affect our daily lives. Thus, national parks have put in place some preventive measures to keep all their visitors safe and healthy.
If you're planning to head to a National Park soon, then this post is for you. Today, we'll share:
The latest COVID National Parks restrictions
Some road trips itinerary recommendations
Ready? Let's go
National Parks Restrictions: Do You Need to Wear a Mask?
For starters, there are different masking requirements for each park based on local conditions. Nevertheless, it's fair to note that wearing a face mask is still mandatory while traveling in enclosed public transportation.
Moreover, when visiting a National Park in an area with a high COVID community level, you must wear a mask inside all NPS (National Park Service) buildings, regardless of your vaccination status. But, in most areas with a low to medium level of COVID-19 prevalence, wearing a mask will be optional.
It's fair to say that all visitors and park employees are welcome to wear a mask if that makes them feel more comfortable. Plus, the NPS continues to monitor the COVID-19 situation and works closely with health professionals to guide their decision-making regarding COVID prevention. You can check updates and requirements by park on each park's website.
In some cases, it may be better to reschedule your trip to ensure everyone's safety. Consider postponing your travel plans if:
You are feeling unwell and experiencing COVID-like symptoms
You were in close contact with someone in the last 14 days who is COVID-19 suspected or confirmed.
You suspect you may have COVID
After all, whether you're visiting wide-open areas or exploring a city, you should always follow CDC COVID-19 guidance to reduce the spread of the virus.
Recommendations for National Park Road Trips
One of the best ways to enjoy nature in the US territory is to take a road trip. If you're planning a visit to one of the national parks in the near future, here are 2 road trip suggestions to consider:
Chicago to Nashville and the Great Smoky Mountains
Denver, Colorado to the Grand Canyon
Let's take a closer look.
Chicago to Nashville and the Great Smoky Mountains
On this road trip, you'll be able to explore 670 miles through the South's top attractions and best-hidden spots. You'll start in Chicago and finish in one of the most beloved national parks: Great Smoky Mountains National Park.
Get a taste of Chicago's famous pizza and see the famous bean. Then hit the road to Louisville, Ky, known for its Churchill Downs home of the Kentucky Derby and the nation's longest-running sporting event.
Next, make your way to the country's western capital, Nashville. Here, make sure you don't miss its vibrant music scene. Lastly, before you reach your final destination, make a pit stop in Knoxville, Tenn.
Once you get to Great Mountain National Park, you can have a lovely cabin retreat on the quiet edge of the most popular national park.
So, to sum things up, the full itinerary goes:
Chicago, Ill
Louisville, Ky
Nashville, Tenn
Pigeon Forge / Gatlinburg, Tenn
Blount County, Tenn.
Great Smoky Mountains National Park
Denver, Colorado to the Great Canyon
On this trip, you will discover the base of 14,000-foot peaks, the heart of red-rock canyons, ancient ruin sites, the Grand Canyon's rim, and the revitalizing waters of Colorado's hot springs.
You'll begin in Denver, then drive to the west and take a dip in Glenwood Springs. Next, drive towards the west and south, and you'll reach the Mesa Verde National Park area where you can explore ancient ruins and artifacts.
Continue on to Arizona, and make a stop at Flagstaff, known for being a college town. Lastly, you'll get to the Grand Canyon's South Rim.
Furthermore, as you drive back to Denver, we recommend you visit Farmington, N.M. Additionally, take the historic train in Durango to Silverton, one of Colorado's most picturesque towns. Finally, relax in Pagosa's hot springs and visit Great Sand Dunes National Park and Preserve.
As a recap, the full itinerary goes:
Denver, CO
Rocky Mountain National Park
Black Canyon of the Gunnison National Park
Mesa Verde National Park
Monument Valley
Grand Canyon National Park
Farmington
Durango
Pagosa Springs
Great Sand Dunes National Park
Denver, CO
Key Takeaways
National parks are among the safest vacation spots, not just because they are open areas, but also thanks to the preventive measures they take to ensure everyone's safety.
But that doesn't mean that you can't help – and it's actually easier than you think. By washing your hands, practicing social distance, and getting tested, you can help keep COVID-19 at bay.
Want to get tested for COVID-19 before your next trip? No matter where you are, or what type of test you need, find testing locations near you with our international directory