Do Cruise Ships Have Doctors? Answers to Your Medical Care Questions
·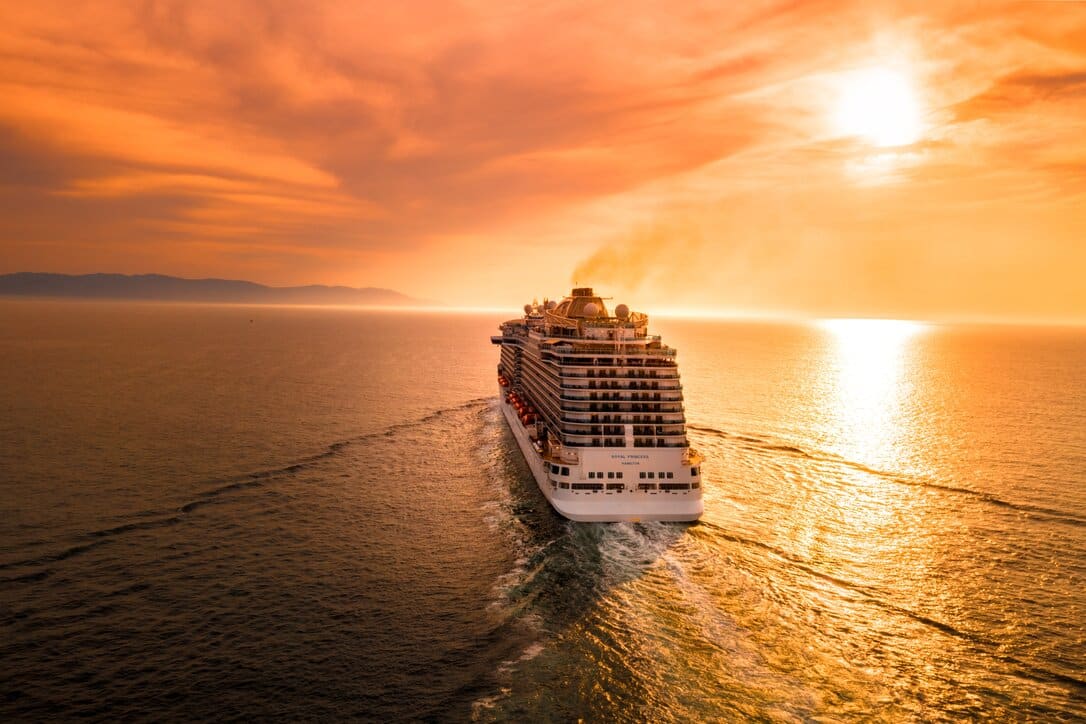 Traveling on a cruise is one of the most relaxing kinds of vacation. This experience allows you to see a variety of cities and spectacular beaches, marvel at the ocean views, and enjoy maximum comfort. However, some people are hesitant about taking this kind of trip due to medical care and safety concerns. Especially if they have chronic health conditions.
And it's not hard to see why. At the end of the day, cruise ships bring together people of all ages for several days, a week, or even longer. In fact, a large cruise ship can carry thousands of people, almost as many as a town or a small city.
If you're hesitant to take a cruise, you've come to the right place. Today, we'll answer some of the most common questions regarding medical assistance on cruises, including:
Do cruise ships have doctors on board?
Will cruise doctors provide care to patients with COVID-19?
What medical staff are on cruise ships?
What should you expect at a cruise ship medical center?
Are there pharmacies on board?
What is the cost of assistance?
Without further ado, let's dive in.
Do Cruise Ships Have Doctors on Board?
Health issues may arise in these floating metropolises. Therefore, cruise lines employ doctors and nurses onboard to handle any emergencies. Generally, at least two nurses and one doctor will be on board. In many large ships, there are two doctors and three or four nurses. Moreover, according to the American College of Emergency Physicians' guidelines, ships must have on-call medical staff available 24 hours.
Having said this, onboard facilities are not hospitals – they're more like health centers or ambulatory care units. Healthcare professionals are trained in emergency medicine and have the necessary equipment to stabilize a patient even in dire circumstances.
Given the case that you have an emergency on a cruise ship, you can call for assistance from your stateroom phone by pushing a button. For minor incidents, you can visit the medical facility during operating hours.
However, if the medical staff considers that your case cannot be treated aboard, the captain can call a medical emergency and either:
Divert to the nearest suitable port.
Prepare for an emergency disembarkation at sea.
Generally, the cruise's medical team will arrange your transfer to a suitable hospital on land.
Are Cruise Ship Medical Teams Prepared to Handle a COVID-19 Infection?
Ever since the pandemic, medical staff are also responsible for testing and treating COVID-19, including handling isolation and quarantine for those who test positive.
In fact, some cruise lines have hired additional staff and established separate facilities to handle these tasks, as well as creating new medical requirements for the medical personnel.
For instance, Royal Caribbean requires its doctors to have training in acute respiratory illness. Additionally, the company has an infection control officer on every ship, overseeing the line's infection control plan.
What Medical Staff Are on Cruise Ships?
All the medical staff (both physicians and nurses) are required to have a minimum of 3 years of postgraduate experience in general and emergency medicine. Alternatively, they may hold a board certification in emergency medicine, family medicine, or internal medicine.
Additionally, a physician with pediatric training or equivalent emergency training involving kids is required on ships carrying children under the age of 12.
For a better understanding of the medical staff's credentials, we can take Carnival Cruise Lines as an example.
They require their onboard physicians to be registered in either:
Australia
Canada
A European Union country
USA
UK
South Africa
New Zealand
Ireland
Another country approved by the fleet's medical director
Additionally, the personnel must be able to perform:
Advanced life support practices
Cardiovascular emergency care
Minor surgical procedures
Diagnostic and therapeutic interventions
What's more, they are expected to:
Stabilize severely ill or injured patients
Assist them to be evacuated if necessary
Nurses and doctors must also speak the ship's dominant language fluently.
What Should You Expect at a Cruise Ship Medical Center?
The ship's medical centers are designed to both treat minor, non-emergency conditions and stabilize passengers facing life-threatening conditions.
These facilities are often equipped with:
Several beds
Lab capabilities for tests
EKG capability
Wheelchairs
Backboard or spine immobilization
A stretcher
Oxygen
Defibrillators
Cardiac monitors
And other equipment to gauge vital signs.
According to the Centers for Disease Control and Prevention, ship infirmaries vary based on:
Size and length of sailing
Passenger demographics
Are there Pharmacies on Board?
Yes, you can find pharmacy stocks onboard. There, you can get the most common medical supplies and medications. The inventory's size will vary by ship. In most cases, you can reach out to the medical staff if you need antibiotics, seasickness pills, aspirin, or any other medication.
Generally, pharmacy stocks on board include medications for:
Gastrointestinal issues
Cardiovascular issues
Respiratory problems
Infectious diseases affecting the eyes, ears, nose, throat, and urinary tract
Most pharmacy stocks also include vaccines.
However, prices onboard will be higher than those at your local pharmacy. But they're pretty similar to what you would pay if you got off the ship and bought your medications at the port.
What Is the Cost of Assistance?
The physicians on cruise ships are independent contractors who usually charge a basic hourly rate. Moreover, medication and tests will be charged separately.
You can pay when receiving the service or charge it to your shipboard spending account. Either way, you'll receive a receipt that you can submit to your health insurance provider for possible reimbursement.
Key Takeaways
It's encouraging to know that cruise ships do have doctors on staff, and they are available to help passengers with any medical needs that may arise.
Cruise ships are a great way to see the world, and with the right precautions, you can stay healthy while enjoying your trip.
Want to get tested before your next adventure? No matter where you are, or what type of test you need, find COVID-19 testing locations near you with our international directory.