Our Shortlist of Best Vacation Spots for Disabled People
·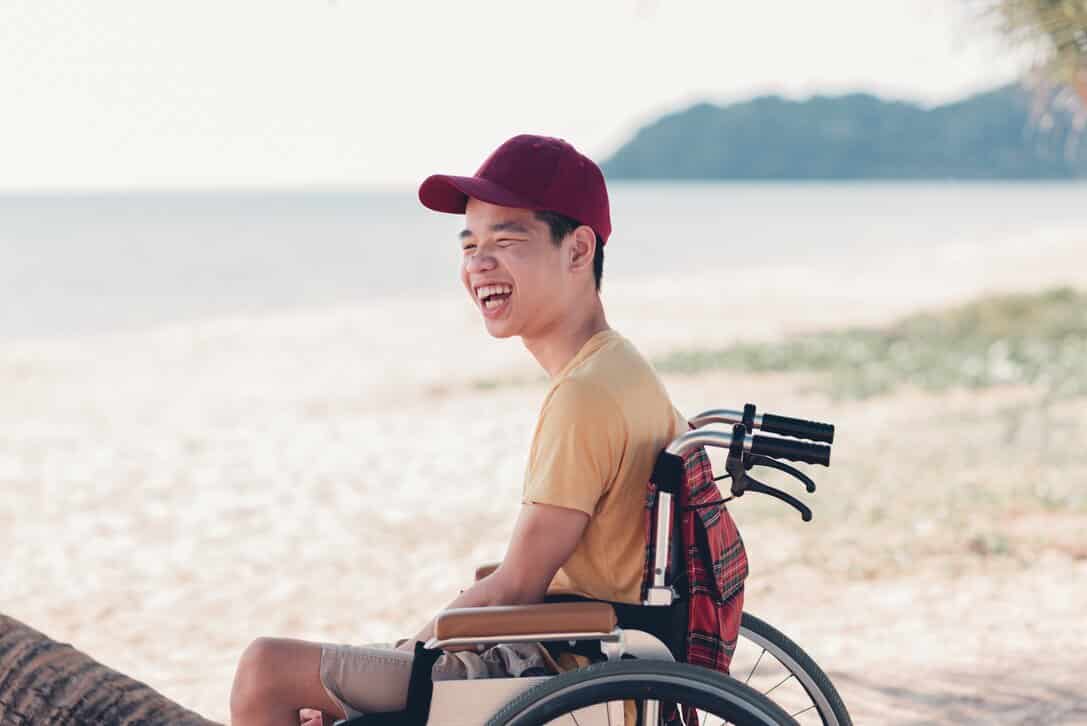 Traveling the world can be one of the most enriching and eye-opening experiences one can ever have. It's no secret that almost everyone loves to travel. However, getting around can be hard for disabled people. Picking a fun and interesting place to go can be quite challenging since not all vacation spots were designed with accessibility in mind.
If you (or someone you love) lives with a disability and you're planning your next trip, look no further. For today's post, we've put together a list of the best vacation spots for disabled people around the world, including countries like:
Germany
The USA
Australia
Mexico
Without further ado, let's dive in.
Berlin, Germany
The German government promotes the Tourism for All programs. These programs were designed for everyone to participate in tourism equally and independently. When it comes to its capital, Berlin, the city has committed to being "barrierefrei" or "barrier free". So, Berlin is accessible to:
Those in wheelchairs
Those with limited mobility
Blind or partially sighted individuals
Deaf or hard of hearing individuals
In fact, in 2013, Berlin received an award from the European Commission's Access City and was especially praised for its accessible public transportation and buildings. This barrierefrei policy also applies to hotels, events, and tourist spots. You can even download the accessBerlin app to guide you through the city.
U.S National Parks
Contrary to popular belief, national parks are not just for physically demanding activities, such as hiking or biking. In fact, in 2012, the National Park Service (NPS) created an Accessibility Task Force. Thus, today many parks offer a variety of accessible facilities including:
Lodging and campgrounds
Accessible trails
Dining areas
Shuttle buses
Wheelchair rentals
ATMs
Bookstores
Restrooms
Gift shops
Some parks also provide sign language interpreters and teletypewriters.
Services will vary from park to park. For instance, if you need a sign language interpreter, you may have to let the park know three weeks in advance.
Additionally, NPS offers free lifetime passes to U.S citizens and long-term residents with permanent disabilities. They are also known as Interagency Access Pass and include free access to 2,000 recreation sites for the pass holder and their guests. It's fair to mention that the number of guests allowed will vary from park to park. Plus, this pass will also get you discounts on expanded amenity fees.
Some of the U.S' most popular and accessible are:
Grand Canyon National Park
Zion National Park
Everglades National Park
Ludington State Park
Rocky Mountain National Park
Sydney, Australia
If a trip "down under" has always been on your bucket list, Sydney is the place to go. Similar to Germany, Sydney has an inclusive program called Sydney For All.
Its guidelines cover:
Mobility access for wheelchairs
Sign language availability
Suitable paths for blind and low-vision people
In this city, you can find over 2,100 tactile and Braille street signs.
Plus, there are also accessibility maps, indicating:
Accessible public transportation
Handicap accessible restrooms
Potential barriers (e.g: Stairs' location, steep inclines)
Mobility parking areas
Apart from that, museums, historic districts, cathedrals, and the Sydney Opera House strive to make their facilities accessible.
Playa del Carmen, Mexico
One hour away from the Cancún International Airport, you can find one of Mexico's most popular destinations: Playa del Carmen. This place is known for its spectacular beaches, exquisite cuisine, and breathtaking coral reef.
If your mobility is restricted, in Playa del Carmen you will find:
Fully accessible all-inclusive hotels
Accessible beaches, furnished with beach wheelchairs
Accessible snorkeling excursions with adaptive equipment
Moreover, you can also enjoy the view of two stunning Mayan archeological sites: Chichén Itzá and Tulum.
Hanauma Bay, Hawaii
If you have a taste for adventure, you'll definitely love the Hanauma Bay State Park. In this natural reserve, you can find a stunning crescent-shaped beach, formed by the crater of a dormant volcano.
It's also one of the most disability-friendly travel destinations on this list. All of the Bay's facilities were designed with accessibility in mind.
Here, you can have access to balloon-tired beach chairs free of charge, from 8 a.m. to 4 p.m., all year long. Besides, you can go around the beach area by tram. Not only that, the buses are equipped with kneeling capabilities, so you don't have to stay at the beach all day.
Some activities you can enjoy here are:
Snorkeling
Island tours
Luaus
Having dinner on a sunset cruise
Helicopter tours
Catamaran tours
Wild dolphin watching
Additionally, the Hanauma Bay movie theater offers a separate screen with closed captioning for those with low vision.
Key Takeaways
Traveling is getting easier. Not only because COVID restrictions worldwide are getting more flexible, but also because vacation spots are becoming more inclusive every day.
Want to get tested before your next trip? No matter where you are or what type of test you need, find COVID testing locations near you with our global directory.