US Travel Restrictions: Everything You Need to Know Before Traveling to the USA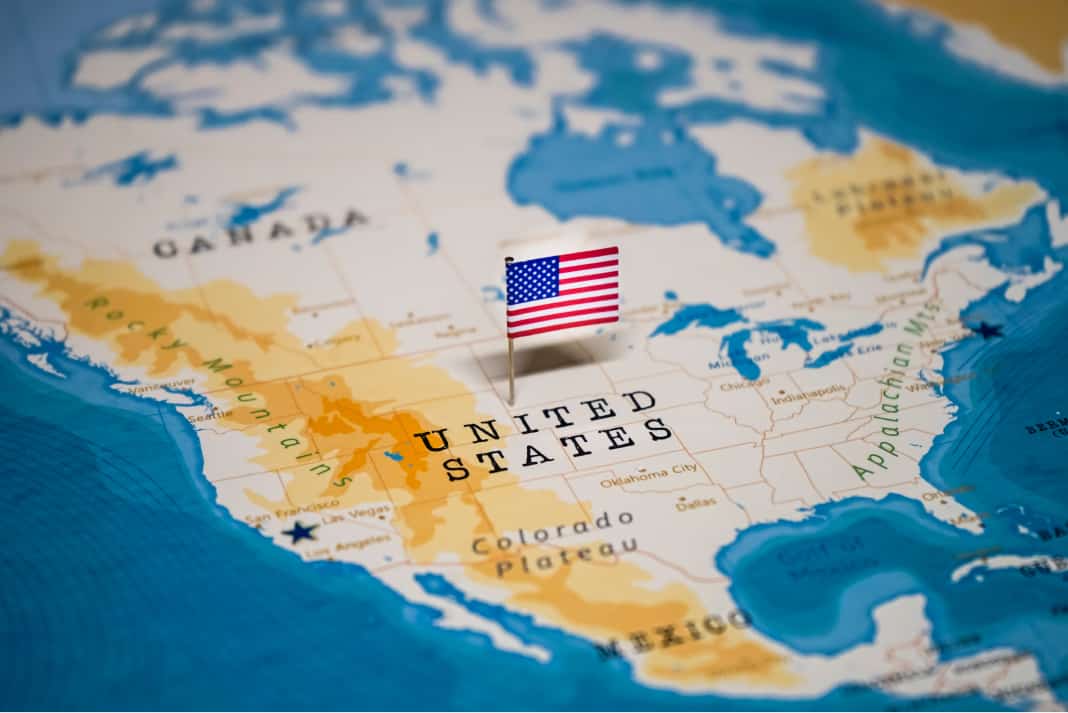 Disclaimer: The information in this article may change to reflect new government announcements.
"Stay home" was the main motto of 2020. Last year, traveling was off the table for most people. But fortunately, things are getting smoother in 2021, and the world is slowly shifting back to normality.
With 46.1% of the world's population vaccinated and lowering infection rates, global travel requirements are getting increasingly flexible across the globe. And the United States is no exception.
In this post, we'll share the new regulations applying to travelers visiting the United States since November 2021. Whether you are a national or a foreigner, in this article you will find everything you need to know to travel safely and in compliance with the law. Let's begin.
US Travel Restrictions, Simplified
After taking a look at the European regulations, the US government noticed that travelers were finding their travel restrictions a bit tangled and hard to understand. Therefore, they decided to take a more practical path and facilitate things.
The rule is simple: all internationals can get into the US, as long as they're fully vaccinated and test negative for Covid-19.
The vaccine they've received must meet one of two conditions:
It must be approved for use in the US.
It must be listed in the World's Health Organization emergency list (e.g: the AstraZeneca vaccine).
On a side note, it's worth considering that both the list of US-approved vaccines and the WHO's emergency list could be expanded in the near future. Hence, our best advice is to take notice and stay updated.
Don't leave your vaccination certificate at home. It's important to remark that proof of vaccination will be required when entering the country.
If you're an American traveling from abroad, as long as you're fully vaccinated, you won't have to spend any time quarantining after arrival. However, unvaccinated nationals will face strict testing requirements. If you're an unvaccinated American traveling to the country, you'll need to undergo two Covid-19 tests:
A PCR, one day before your flight's departure
A PCR once you've arrived in the US
In addition to requiring vaccination, the US government is also taking other steps to prevent the spread of Covid-19 in 2021. These measures include:
Wide testing
Contact tracing
Mask mandates
Getting Tested Before & After the Flight
You'll need to get tested for Covid-19 three days before boarding your plane to the US. The test must be legally authorized in your country of origin, and you'll have to show its results to airport authorities before you fly.
Once in the United States, you'll have to get tested again. You can get re-tested between three to five days after your arrival. At this instance, you can either take a conventional PCR or a rapid test.
Contact Tracing
Tracing the spread of Covid-19 was extremely important in 2020. It helped authorities distinguish between risky and low-risk activities, and enforce measures that would prevent the spread of the disease without unnecessarily hindering public life.
That's why, as the country opens to welcome international travelers, the US Centers for Disease Control and Prevention (CDC) is planning to require airlines to follow up with travelers and trace infections.
If this plan is implemented, your chosen airline will follow up with you and the other passengers, so they can trace the potential spread of the virus among you. The goal will be to know if someone from your flight reported any Covid-19 symptoms, and notify you of any potential exposure to the virus. The company will stay in touch with you for 30 days.
Mask Mandates
If you're planning to travel to the US, or to a different state within the country, conduct research about your destination's mask mandates.
Mask mandates are left in the hands of local and state governments. As NBC News reports, no State currently requires mask usage in all situations for all people. California, for example, requires mask usage for unvaccinated people in high-risk situations. Meanwhile, Texas has no mask-related legislation in place.
Independently of local regulations, experts still recommend the use of masks. This is especially the case if you're unvaccinated and in a crowded indoor space.
Final Recommendations
Countries are opening up to foreign travelers, mask usage regulation is becoming more flexible, and hundreds of thousands of people are getting vaccinated. While it feels like the pandemic is coming to an end, taking the extra step to keep everyone safe is key.
If you're planning to travel to the US, remember to:
Verify whether your vaccines are included in the US government's list of approved vaccines, or on the WHO's emergency list.
Get tested three days before you travel.
Look for a PCR testing lab near your destination.
When you prepare your luggage, make sure you have your PCR test results and vaccination certificate at hand.
Review your destination's mask mandates.
Implement preventive measures (such as social distancing and handwashing) after potential exposure.
Covid-19 Testing Locations Near You
Make Covid-19 testing a part of your pre-travel plans. Discover testing locations in your area with our international directory.