US Relaxes Travel Restrictions: What You Need to Know Before Traveling to the US
·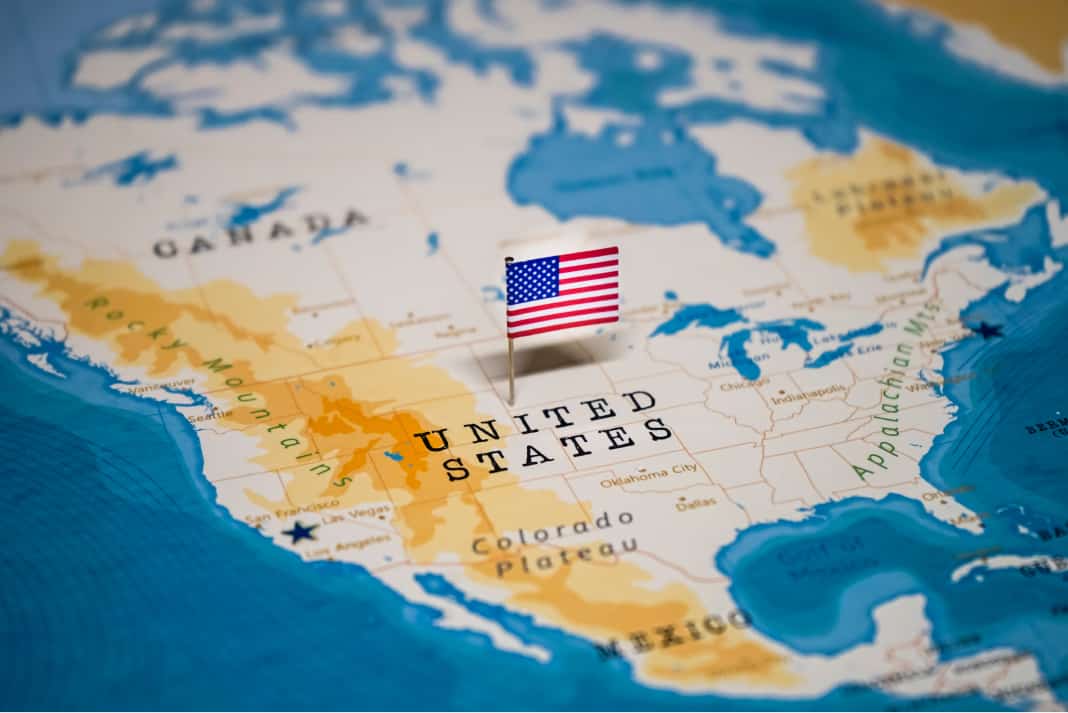 Last updated on the 30th of May, 2022
The United States is a leading destination for travelers worldwide. New York City, Chicago, breathtaking national parks, and Los Angeles are all favorites among tourists.
Fortunately, traveling is getting smoother in 2022, and the world is slowly shifting back to normality. Thus, global travel restrictions are getting increasingly flexible. In this context, the US has relaxed its travel restrictions as well.
In this post, we'll explore everything you need to know about the current Covid-19 rules and regulations for visitors to the United States.
We'll cover:
Vaccination mandates
Certificates
Contact tracing
Mask mandates
Covid-19 testing
Let's dive in.
US Travel Restrictions, Simplified
Travel requirements differ depending on whether you're an international traveler or a US Citizen/resident flying back home.
International Travelers
As of this writing, all internationals can get into the US, as long as they:
Test negative for Covid-19, or have recently recovered from an infection
Are fully vaccinated with a primary vaccination scheme
Complete an attestation form confirming that all provided information is true
Currently, booster doses are not yet needed.
US Citizens and Residents
If you're an American or US resident traveling from abroad, you'll only have to present a negative Covid test or show proof that you have recently recovered from Covid-19. Additionally, you'll have to fill out an attestation form.
However, if you're unvaccinated or haven't completed your vaccination scheme, the CDC recommends you to:
Undergo a 5-day quarantine after landing.
Get tested, preferably 3-5 days after your arrival
Self-monitor for symptoms
Follow local Covid restrictions
Covid-19 Tests & Recovery Proof
You'll need to get tested for Covid-19 one day before boarding your plane to the US. You can opt to take:
A PCR Test
A Rapid Antigen Test, performed at a health facility
The test must be legally authorized in your country of origin, and you'll have to show the results to airport authorities before you fly.
Once in the United States, you're suggested to get tested again, preferably between three to five days after your arrival. Testing isn't mandatory for children under the age of 2
Alternatively, if you've recently recovered from Covid, you can also show documentation proving it. In this case, you can either present:
A positive Covid-19 test from when you were sick. It shouldn't be older than 90 days at the date of your departure
A letter from a healthcare provider or public health official confirming that you're healthy to travel
Vaccination Mandates
As noted above, as an international traveler you'll need to be fully vaccinated to enter the United States. You're considered fully vaccinated if you've completed your first vaccination scheme. Booster doses are not yet required. Additionally, consider that you should have received your last dose at least 14 days before your trip.
The vaccine you've been administered must be approved for use in the US. Alternatively, it should be listed on the World's Health Organization emergency list. As of this writing, the approved vaccines are:
Janssen/ J&J
Pfizer-BioNTech
Moderna
AstraZeneca
Covaxin
Covishield
BIBP/Sinopharm
Sinovac
Novavax/Covax
Medicago
On a side note, it's worth considering that both the list of US-approved vaccines and the WHO's emergency list could be expanded in the near future. Hence, our best advice is to take notice and stay updated. You can always check the approved vaccines on the CDC's website.
Certificates
Proof of vaccination will be required before boarding your flight. Your certificate must:
Have your full name
Have an identifier (your birthdate or passport number)
Be issued by an official health authority
Have your vaccination date
Specify the vaccine's manufacterer
Vaccination is not required for those under the age of 18, or who qualify for an exception. For example, you may be exempted if you can't be vaccinated due to medical reasons or due to a limited supply of Covid-19 vaccines in your country of origin.
Other Regulations
In addition to requiring vaccination, the US government is also taking other steps to prevent the spread of Covid-19 in 2022. These measures include:
Contact tracing
Mask mandates
Contact Tracing
Tracing the spread of Covid-19 was extremely important in the last two years. It helped authorities distinguish between risky and low-risk activities, and enforce measures that would prevent the spread of the disease without unnecessarily hindering public life.
That's why the US Centers for Disease Control and Prevention (CDC) requires airlines to follow up with travelers and trace infections.
Thus, your chosen airline will follow up with you and the other passengers, so they can trace the potential spread of the virus among you. The goal will be to know if someone from your flight reported any Covid-19 symptoms, and notify you of any potential exposure to the virus.
Mask Mandates
If you're planning to travel to the US, or a different state within the country, consider that mask-wearing is mandatory in all areas of public transportation, including flights and cruises. The same applies to transportation hubs such as airports or train stations.
Mask mandates are in the hands of local and state governments. So, we recommend you do your research, based on where you intend to travel.
The US Relaxes Travel Restrictions: Key Takeaways
Traveling abroad is becoming easier as countries relax their entry requirements. And the US is no exception to this trend. While it seems like the pandemic is coming to an end, health officials continue to emphasize the importance of getting tested.
Since the Covid-19 pandemic began, getting tested has been one of the most effective ways to stay safe and keep the virus at bay. This is still the case as we transition out of the pandemic.
Want to get tested before your trip? Discover testing locations in your area with our international directory.