Which‌ ‌South‌ ‌American‌ ‌Countries‌ ‌Are‌ ‌Covid-Safe‌ ‌for‌ ‌ Travel?‌
·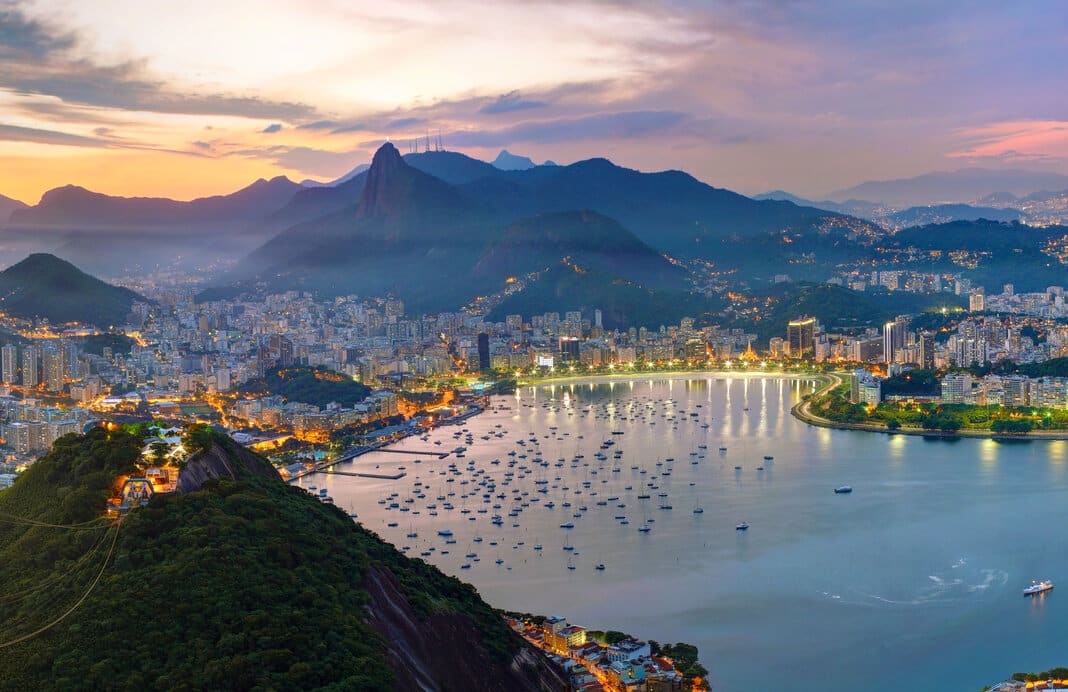 In 2020, things got complicated in the travel business. If you wanted to rest and have some fun, going on vacation abroad was simply not the most viable option to consider. However, almost two years after Covid-19 first hit, the world is finally starting to shift back to a sense of normalcy. Borders are progressively reopening, and countries are welcoming international travelers again.
Have you been thinking about visiting Machu Picchu or Patagonia during your next vacation? In this article, we'll share an overview of the travel restrictions you'll find in South America. From testing requirements to mandatory quarantines, we will go through some key points so you can have a happy and safe trip. Ready? Let's go
Stay on Top of Travel Restrictions
Travel restrictions can vary within weeks or months. Current restrictions may be lifted if your destination reports low Covid-19 cases over time. But, if cases increase, new restrictions may arise. Consider that the summer season is just beginning in South America, so restrictions are likely to change in the following weeks until they become well-established for the entire season.
And now, without further ado, let's take a look at the current situation across some of South America's most popular destinations. Wondering which South American countries are Covid-safe for travel? Keep reading.
Argentina
The land of tango has reopened its borders and is welcoming tourists from all over the world. To get in, foreigners must:
Once you've landed, you must show proof of having international health insurance that covers all Covid-19 costs. Plus, to be exempt from quarantine, you must get a second PCR test, 5-7 days after your arrival.
Minors under 18 years of age will be exonerated from running a second PCR test and guaranteeing, whereas unvaccinated travelers are not yet admitted in this country.
Brazil
Both vaccinated and non-vaccinated individuals are allowed to enter Brazil. Regardless of your vaccination status, if you want to visit Brazil, you've got three options:
In addition, you must submit an online traveler's health declaration form to the airline prior to boarding.
Exemptions apply to children under 2, and children under 12 who are traveling with an adult that meets the aforementioned requirements. Nevertheless, if children between the age of 2 and 12 are traveling alone, they will need to present a negative test result and fill out the health declaration form. Certificates will only be accepted if they're in English, Spanish or Portuguese. If you come from a country with a different official language, consider translating your documentation.
Colombia
Visiting Colombia? International travelers are not required to present a negative PCR test result to enter the country. Nonetheless, you will need to register on their migration office's website 24 hours before the flight.
Chile
As of this writing, Chile is only welcoming vaccinated travelers. To enter the country, you must:
You'll have to wait for the results of this second PCR in an isolated hotel room inside the airport. After a couple of hours, when your test comes out negative, you'll be allowed to leave.
Additionally, to have free movement within the country, travelers must get a mobility pass that certifies that they're fully vaccinated. To get it, you must go to Chile's vaccination website and submit your data. This pass can take up to 4-5 weeks to get issued, and it's only valid for 45 days after you receive it. Bearing this in mind, we suggest you apply for it in advance, but not earlier than 4 weeks before your scheduled arrival. Otherwise, you may miss the 45-day window.
Peru
Both vaccinated and non-vaccinated people are welcome under the Inca sun. However, individuals who have been in South Africa in the last 14 days are not allowed to enter yet.
Vaccinated travelers only have to present proof of having completed their vaccination scheme. Whereas nonvaccinated incomers must show a negative PCR test result. In both cases, passengers are required to submit a health affidavit before entering Peruvian territory.
In the case of children under the age of 12, they are only required to not have any symptoms before boarding. Alternatively, they can bring a doctor's note to prove they're Covid-free.
Which South American Countries Are Covid-Safe for Travel?
In this post, we explored the travel restrictions of some major Latin American destinations. All countries around the world are implementing concrete measures to prevent Covid-19 from spreading within their borders. But still, once you arrive at your destination, you shouldn't forget some general safety practices:
Key Takeaways
Health authorities from all around the world seem to agree on one thing: Getting tested is key to preventing the spread of Covid-19.
Planning to travel to South America? Visit our international directory and find the nearest Covid testing center in your area.