Disney World COVID Rules: Everything You Need To Know
·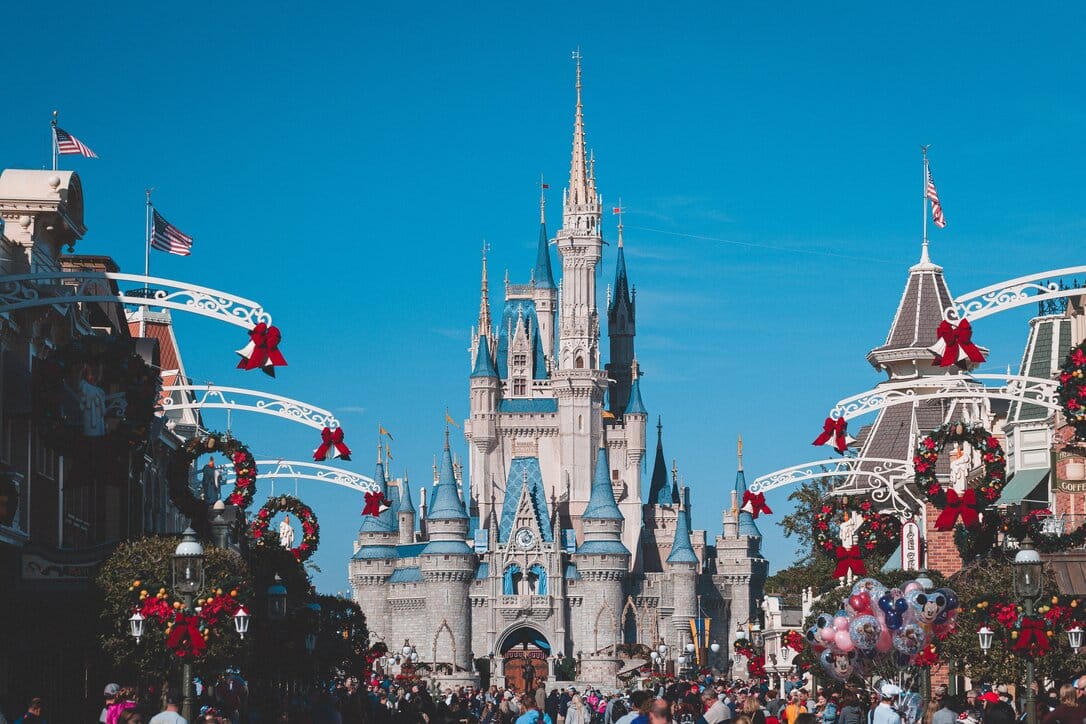 Millions of visitors of all ages flock to Disney Parks every year, and it's not hard to see why. From the elderly to GenZ, every generation has grown up watching Disney films.
Disney Parks are a place where adults can reconnect with their inner child and children can live out the magic of their favorite characters. It's fair to say that visiting Disney Parks with family or friends is a great experience.
However, since the COVID pandemic outbreak, many people are wondering if it's still safe to visit these parks. If that's the case for you, don't worry, we've got you covered.
In today's post, you'll learn everything you need to know about Disney World COVID rules so you can have a magical and safe visit.
Ready? Let's jump in.
What Are the Current Disney World COVID Rules?
In the wake of COVID-19, Disney Parks have undergone a number of changes. And although the pandemic situation has improved over time, all parks are still taking great precautions to keep their guests safe. In this section, we'll cover some frequently asked questions regarding the current Disney World COVID rules. We'll dive into:
Mask mandates
Vaccine requirements
Cleaning and sanitizing policies
How parks are using technology to prevent the spread of COVID-19
Nonetheless, consider that these safety measures are subject to change without notice at any time.
Without further ado, let's take a closer look.
What Are the Mask Policies for Disney World?
The use of face coverings is optional at both indoor and outdoor Disney locations, as well as for Disney transportation.
However, it's highly recommended for not fully vaccinated guests to wear face masks in indoor areas, including:
Indoor attractions
Theaters
Enclosed transportation
The use of face coverings during water slides or in the water is not permitted.
How Often Are the Parks Being Cleaned and Sanitized?
Disney World is taking extra precautions to keep its guests safe. This includes increasing the frequency of sanitizing and following rigorous cleaning procedures. For instance:
Dispensers of hand sanitizer and handwashing facilities are easily accessible all across the parks
Crew members have received extra training around sanitization & COVID prevention
Deep sanitizing procedures take place at the end of the day in restrooms, kitchens, and other facilities
Vaccine & Testing Requirements
There are no vaccine requirements at Disney Parks. However, guests are encouraged to get vaccinated and/or tested before their visit.
Moreover, beyond park policies, if you're an international traveler, you should also take into account USA entry requirements.
Inbound travelers must show proof of having received the primary series of an accepted COVID-19 vaccine before flying to the United States.
Disney's New COVID Prevention Technology
Since the reopening of the parks, Disney has carefully and gradually implemented multiple COVID-19 health and safety protocols. And that includes some tools designed to reduce crowds.
In this section, we'll cover some useful features on the My Disney Experience app, as well as new technologies for the parks themselves.
My Disney Experience app features include:
Online Check-in at Disney Resort Hotels: You no longer need to go to the reception to check in at Disney hotels, you can easily check in with your phone prior to your arrival. Once your room is ready, you'll get a notification, as well as a digital key to your room. Alternatively, you can also use your MagicBand to access your room.
Mobile order service for dining: You can save time at select dining locations by ordering ahead online.
Restaurant walk-up list: If you forgot to make a dining reservation, you can now easily sign up for the walk-up list at selected restaurants.
Mobile check-in for reservations: You no longer need to wait for the host to check you in at selected restaurants. Now you can easily check in from your phone.
Scannable codes for menus: You can now scan a code and access a digital menu at selected table-service restaurants.
Use MagicBands and Disney MagicMobile passes to enter theme parks: You can enter the parks easily and without contact by using MagicBand features in your app.
Additionally, you'll find contactless payment options all over the parks! Including debit cards, credit cards, Disney gift cards, and mobile wallets. If you're staying at a Disney Hotel resort, you can also add charges to your room with your MagicBand.
Key Takeaways
Disney Parks are a great destination for a vacation, whether with family or friends. But it's important to stay safe while you're there. Follow some safety guidelines, such as:
Washing your hands frequently
Wearing a mask in indoor areas
Avoiding crowds whenever possible
You can enjoy your time at the amusement parks while keeping yourself and your loved ones safe. However, if you're feeling ill and need to reschedule your visit, you should call the Disney Reservation Center.
Want to get tested before your next trip? No matter where you are, or what type of test you need, find testing locations near you with our international directory.