Canada US Travel Restrictions: Everything You Need to Know to Travel Abroad in June 2022
·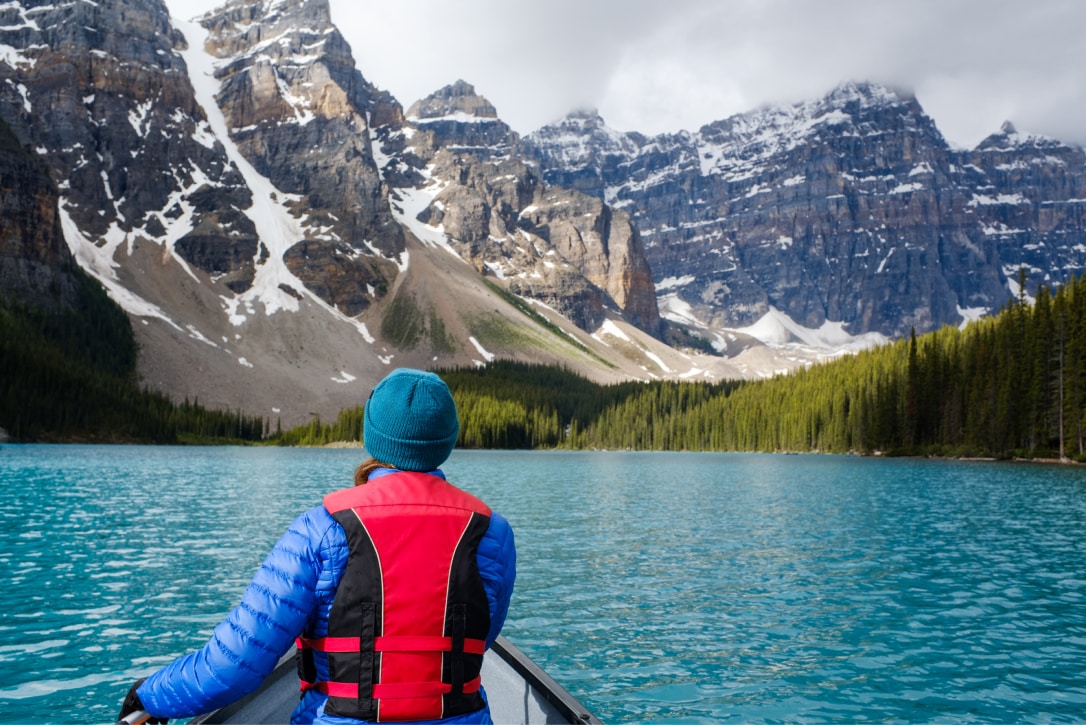 In 2022, the prevalence of COVID-19 continues to decline. As a result, cities are becoming more accessible and travelers are going on more adventures.
That doesn't mean that the pandemic is over, though—many experts argue that we should continue to take preventive measures to keep the virus from impacting public health again. Consequently, some countries have kept their COVID-19 mandates in place to keep their people safe.
In today's post, we'll take a brief look at what you need to know if you plan to travel this June.
We'll share:
A quick dive into current Canada US travel restrictions
An overview of the COVID situation in three key destinations: Germany, Austria, and Australia
Ready for more? Let's dive in!
Flying into Canada from the USA? Here's Everything You Need to Know
According to the Public Health Agency of Canada, airports and borders will be subject to pandemic measures until at least June 30. Preventive measures include:
Vaccine mandates
Random COVID-19 testing
Mandatory use of ArriveCan, a local tracing app
Let's take a closer look
Vaccine Mandates
International travelers must be fully vaccinated to enter Canada; you'll need to be able to show proof of it. You'll also need proof of your vaccine scheme 14 days prior to your trip to Canada. Pre-entry tests are no longer required.
If you're partially vaccinated or unvaccinated, you'll only be able to enter Canada if you're a citizen or resident. If that's your case, you must take a COVID-19 test before entering the country and quarantine for 14 days.
You'll also have to submit one of the following:
A negative rapid antigen test, proctored by a healthcare professional and taken within 24 hours before your flight
A negative PCR test performed within 72 hours before your departure
A positive PCR test taken between 10 and 180 days before your flight
Regardless of vaccination status, children under the age of 11 traveling with a fully vaccinated adult won't have to get any pre-entry tests.
COVID-19 Testing
As mentioned above, pre-entry tests are no longer required for international travelers. You may still be subject to random testing upon arrival, though. Even if this is the case, you won't have to wait until you get your results to go on with your trip.
Tracing App
Visitors must download the ArriveCAN app, and submit their health information within 72 hours before their entry to Canada. If you fail to do so, regardless of your vaccination status, you may have to:
Get tested upon arrival
Undergo a 14-day quarantine
Pay a $5,000 fine
If they aren't able to meet these requirements, foreign nationals could be denied entry.
Mask Wearing
During the first 14 days after arrival to Canada, fully-vaccinated Canadian adults and children are not expected to wear a mask in public areas. However, all travelers, regardless of vaccination status, must wear a mask when using federally-regulated transportation, such as planes or trains.
This Week's News
Planning a trip elsewhere? Here's a couple of news you may like to know:
As of June 1, Germany has lifted all COVID restrictions for the summer. Masks and testing are no longer required to enjoy "the land of poets and thinkers".
Getting an Australian tourist visa continues to be a lengthy process for foreigners. Although borders have been open since February, travelers still have to wait months to get their visas.
Vienna Pride's celebration will take place between June 1st -12th: Over 250,000 people are expected to attend this party. The main event will be the Pride Parade on June 11, but you can find a full list of events on Vienna Pride's official website. Planning to join? Make sure you check Austria's current COVID rules.
Key Takeaways
Traveling is becoming easier every week. Unfortunately, however, COVID-19 could still intervene with your travel plans. Keeping some preventive measures in mind can go a long way, and may prevent delays in regard to your vacation this year.
Since the beginning of the pandemic, getting tested has been one of the easiest ways to take care of yourself and others. Planning to get tested? Find testing locations near you with our international directory.