Aruba's Entrance Requirements [July 2022]
·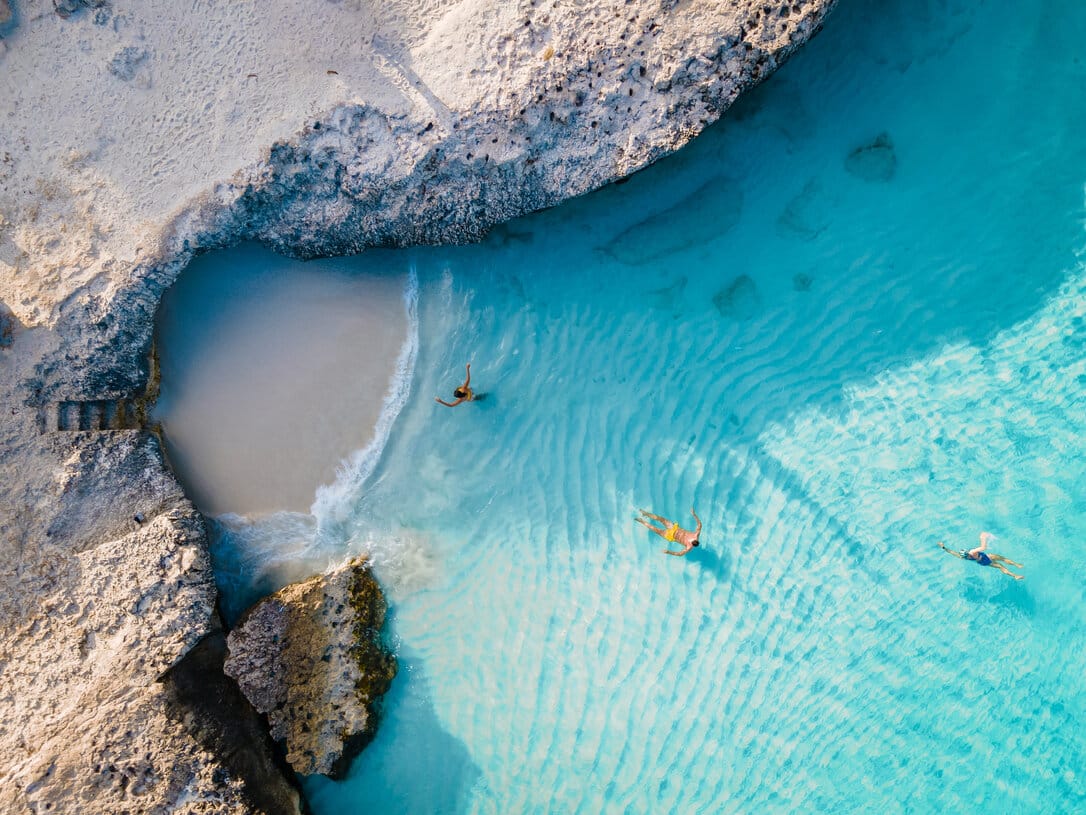 Summer's here and there's no better way to relax than at the beach. Beach vacations are the perfect way to take a well-deserved break. Especially, if you're visiting one of the most charming Caribbean islands: Aruba.
Aruba is located mid-south of the Caribbean Sea, a few miles north of Venezuela. And it's popular thanks to its breathtaking beaches and crystal-clear water.
If you've been contemplating visiting Aruba for your next vacation, this post is for you. In today's post, we'll discuss the latest COVID-19 mandates in the area. We'll share:
Aruba's Entrance Requirements
An overview of local health protocols
Key information for US travelers
Let 's go!
Before You Travel: Aruba Entrance Requirements
Starting on July 8th, inbound travelers will no longer need to purchase the Aruba Visitors Health Insurance. However, if you've already bought it, you'll still be covered in case you catch COVID-19 during your stay in the country.
It's fair to mention that health authorities strongly recommend that all travelers get travel insurance that covers COVID-19.
Additionally, before arrival, you must:
Aruba's Embarkation/Disembarkation Card
The purpose of this form is to digitize immigration and customs procedures. Through this form, you'll have to answer multiple questions to gain entry into Aruba. Aside from answering travel and health-related questions, you'll also have to provide some basic personal information (e.g: your date of birth, passport information, etc.)
Note that international visitors aren't currently required to show a negative COVID-19 test or proof of vaccination to enter the country.
Plus, you'll have to agree to comply with Aruba's government mandates, in case you test positive for COVID-19 or are exposed to the virus. Examples include:
Cooperating in any type of COVID-19 testing recommended by public health authorities
Quarantining or isolating in case of exposure
Once you successfully submit your form, you'll be sent an email confirming your entry. You must present it printed or digitally at the airport check-in or upon boarding your flight.
During Your Stay: Local Health Protocols
Mandatory health measures have been lifted since February 17th. Still, mask-wearing is up to each establishment's discretion.
If you feel unwell and experience symptoms of COVID-19, you must reach out to the Department of Public Health's medical professional hotline:
(+297) 280-0505
You will receive free medical advice based on your symptoms. If you have problems getting in touch, communicate with your hotel's reception so they can transfer the call.
If you test positive for COVID-19, you'll be relocated to a designated accommodation (if available). Yet, exceptions can be granted if you're staying in a rental and the owner consents to you quarantining there.
How long you'll be isolated will depend on whether symptoms persist. The minimum period is 5 days from the day you tested positive.
When it comes to close contacts, they must remain in quarantine for 5 days after their last contact with the infected individual.
If you test positive when taking a pre-departure test before returning home, your companions will be able to leave Aruba if they test negative.
You can find further information in the Isolation Protocol for Visitors.
Passengers Traveling Back to the USA
Since June 12th, COVID-19 tests will no longer be required for passengers traveling to the United States from Aruba.
However, to minimize crowds at the Aruba airport, there are specific time slots for checking in for US-bound flights.
They go as follows:
Those departing at 2 PM or earlier, can check in between 8 AM and 10.30 AM
Those departing between 2 PM and 3 PM, can check in between 10.30 AM and 11.30 AM
Those departing between 3 PM and 4 PM, can check in between 11.30 AM and 1 PM
Those departing at 4 PM or later, can check in between 1 PM and 3 PM
Bear in mind that these time slots are strict. If you arrive earlier than your designated time, you won't be allowed to check in. So, make sure to effectively coordinate your schedule with your hotel, transportation company, and/or tour operators.
In addition, if your flight is delayed, you'll still have to arrive at the airport for check-in at the slot assigned to your original departure time.
Key Takeaways
Travel restrictions are getting more flexible every day. For them to stay flexible, we all have to take proper measures against COVID. Getting tested is one of the easiest ways to keep the virus at bay.
Want to get tested before your next trip? No matter where you are or what type of test you need, discover COVID testing locations near you on our global directory.