5 Top Things to Do in Shanghai in 2023
·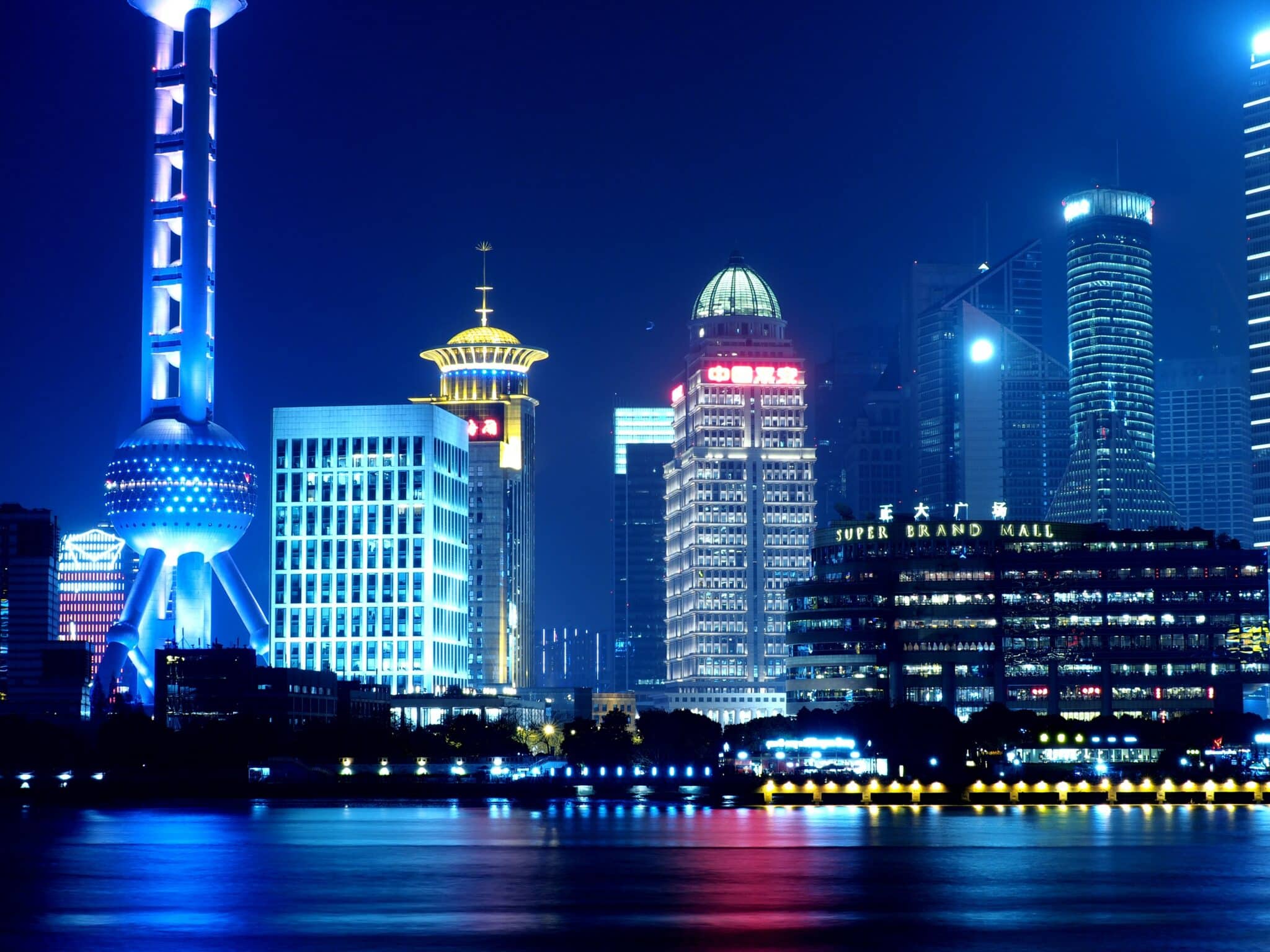 Shanghai is a place where ancient history meets modern innovation, which makes it a perfect destination for every type of traveler. Stunning views, historical landmarks, and countless shopping options are just a few of the activities you can enjoy in the beating heart of China.
Navigating this city is hassle-free thanks to its efficient public transportation. Plus, budget is usually not a limitation when looking for attractions in Shanghai.
In this guide, we'll show you five of the best attractions you can enjoy in this millenary city:
The Bund
The Nanjing Road
Jing'an Temple
Qibao Town
Yuyuan Garden
Ready? Let's get started!
The Bund
The Bund is the quintessential Shanghai attraction. It's a riverside pier where rows of historical landmarks clash with the modern skyline on the other side of the Huangpu River.
There are over fifty distinct architectural styles here, ranging from neo-Gothic to art deco, including the Hong Kong and Shanghai Bank. You can tour the Bund on foot or take a riverboat trip along the Huangpu River. Plus, it's really easy to reach from the Nanjing East Road subway station.
Nanjing Road
Linking the Bund with the People's Park, the eastern stretch of the road features everything from massive electronic shops to upscale shopping malls. Here, you'll also find European-style restaurants, cafes, and countless street vendors to satisfy your every craving.
If you go the opposite way on Nanjing Road, you'll find that the area gets progressively more luxurious from the People's Park to Jing'an Temple. The streets are lined with high fashion shops, boutiques, 5-star hotels, and the world's largest Starbucks.
It's probably best to walk this road. However, if you get tired or simply want to get around quickly, you can take Shanghai's metro line 2.
Jing'an Temple
So, you strolled through the Bund and then went shopping around Nanjing Road. Now, let's say you want something different—a bit more calm. You may want to visit Jing'an Temple, which is located on the west side of Nanjing Road.
Inside this temple, you'll find two stone Buddhas dating back to the 5th century CE and China's largest jade Buddha -a massive goddess made of aromatic camphor wood. This is why this temple is also known as the Jade Buddha Temple.
It was built in the early 20th century, and although the temple's exterior was destroyed during the revolution and then rebuilt, its architecture remained stunning. Plus, it's richly decorated with paintings and mandalas.
You can easily reach Jing'an Temple by foot by following Nanjing Road. Alternatively, you can also take Shanghai's Metro 2 line.
Qibao Town
Tired of the busy metropolis that is Shanghai? Want some time away from the hustle and bustle of the city? Then you should head over to Qibao Town.
Qibao Town was established during the Song Dynasty and is just over a thousand years old. Nowadays, it is a relaxed tourist destination where people go to marvel at the historical buildings.
There, you will find attractions like:
The bell tower, housing a massive bronze bell
The cricket house, where you can watch "cricket fighting", a traditional Chinese pastime
Zhou's miniature museum, filled with delicately crafted miniature scenes
The three stone bridges of Kangle, Puhui River, and Anping
A variety of traditional tea houses
You can reach Qibao Town with Shanghai's subway system; simply take Metro Line 9 to get there.
Yuyuan Garden
Although Shanghai isn't one of China's natural beauty landmarks, you can still get a feel for nature's splendor by heading to Yuyuan Garden.
Also known as Yu Garden, it is a massive park that extends over two hectares. It was built during the Ming Dynasty period and is perhaps the best example of the era's architectural and landscaping styles.
It's divided into six areas, and each of them has a unique meaning:
Sansui Hall represents harvests and long-living featuring great rockeries, an area of rock formations representing cliffs, caves, gorges, and mountains.
Wanhua Chamber represents flowers, with a 400-year-old gingko tree dominating the entrance. In fact, its name means "the hall of a thousand flowers".
Dianchun Hall represents spring and sunlight and was used for musical performances.
Huijing Hall represents joy and glory and offers scenic water views, especially from the Nine Lions Study, a building that used to be a tea house.
Yuhua Hall was the original architect's studio that represents wealth and comfort and houses rosewood pieces from the Ming Dynasty.
The Inner Garden connects all the areas and features rockeries, pavilions, and towers.
The Yuyuan Gardens are connected with the Shanghai Metro's stations 10 and 14.
Five Things to Do in Shanghai: Key Takeaways
Shanghai is a fantastic city, filled to the brim with exciting places to visit, amazing food, and a diverse mix of people. In this post, we covered five of the main attractions you can't miss on your next trip. However, if you have some extra time in the city, you may want to visit its many museums, interesting buildings, and even the zoo.
However, the COVID entry rules to China have changed recently. Now, incoming travelers don't have to display a negative COVID test prior to flying. But they must complete a health declaration form on the Chinese customs website.
On arrival, people may need to take a fast antigen test if:
They exhibit fever or symptoms
Their health declaration is unusual
If they test positive, they might be told to mask up and consider self-isolation. Also, coronavirus quarantine is not compulsory now.
As China records 1,000 new cases daily, it's crucial to take precautions against COVID and test quickly if symptoms appear.
For in-China COVID testing, use our global directory to find a testing site no matter your location or required test type.