China Natural Beauty: 4 Must-See Landmarks
·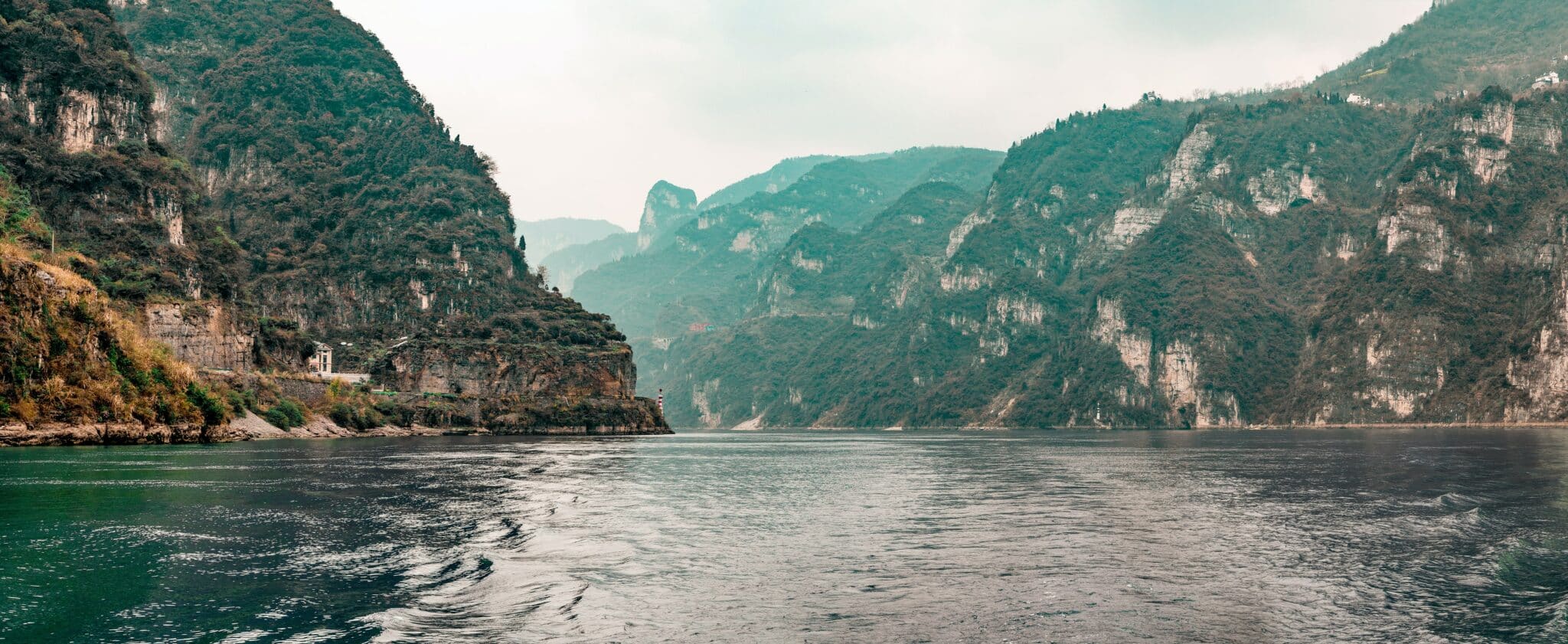 Last November, China finally reopened its borders for tourists after a three-year wait due to the COVID pandemic. And this exciting news offers a perfect opportunity for travelers to visit China.
However, while many might think of the Great Wall and other historical sites as the country's main attractions, China also possesses stunning natural wonders worth exploring. And in this post, we'll tell you all about it.
Today, we'll share with you some of the best attractions to explore China's natural beauty, including:
The Zhangjiajie National Forest Park in Hunan
Chengdu research base of giant panda breeding in Sichuan
The Yangtze River and the three gorges
The Li River in Guiling
Ready? Let's get started.
Zhangjiajie National Forest Park in Hunan
If you ever wondered where James Cameron got the inspiration for the world of Avatar, here's your answer: the Zhangjiajie National Forest Park in Hunan.
This lesser-known Chinese destination has unique pillar-like rock formations resembling a sci-fi landscape. In fact, one of the tallest pillars (1,080 meters tall) was renamed "Avatar Hallelujah Mountain" after the big movie came out.
However, this park is not all about natural wonders. There are some man-made attractions too. The Bailong Elevator, or "Hundred Dragons Sky Lift," lifts 50 people 326 meters skyward in under two minutes. And you guessed it, it provides breathtaking views of the forest.
Another highlight is the Zhangjiajie Grand Canyon Glass Bridge, the world's highest and longest pedestrian bridge. Opened in 2016, it stands 300 meters above the ground and spans 430 meters along a spectacular cliff face. All in all, it offers an adventurous experience not suitable for the faint-hearted.
Chengdu Research Base of Giant Panda Breeding in Sichuan
A trip to China wouldn't be complete without a panda experience. Many zoos display these fascinating creatures, but the best place to see them in a near-natural setting is the Research Base of Giant Panda Breeding in Chengdu, Sichuan.
There, you can watch around 80 pandas engage in daily activities like foraging and playing in the park-like environment. Moreover, you can also learn a lot about the species and the efforts to protect them.
If possible, visit the research base during the morning feeding sessions, when pandas are most active. However, if you want to have a unique experience, you can join a volunteer program to assist with feeding and caring for these adorable animals – you may even hold a baby panda.
The Yangtze River and the Three Gorges
The Yangtze River is also known in China as Chang Jiang ("Long River"). And it's easy to see why, this river spans over 6,000 kilometers, making it China's longest and most vital river, and the world's third longest after the Amazon and the Nile.
Originating in Tibet and flowing to Shanghai, the Yangtze passes through eight provinces. Plus, it has been a major transportation route for over 2,000 years. Its extensive catchment area (with 700 tributaries) covers one-fifth of China's total land and a quarter of its agricultural land.
The most popular tourist attraction along the river is the stunning Three Gorges – Qutang, Wu, and Xiling – a 200-kilometer stretch between Fengjie and Yichang. This section showcases dramatic scenery comparable to the Grand Canyon.
Various sightseeing options are available. You can choose from luxurious riverboat cruises highlighting historical sites and scenic beauty, to adventure tours along the river's most dramatic sections.
Li River in Guiling
The town of Guilin is home to some of the most picturesque countryside in China. Guilin is famous for the Li River, which winds through the town and surrounding karst mountains. For centuries, this unique landscape attracted poets and artists, inspiring countless legends and tales. Nowadays, it draws tourists worldwide seeking to witness its natural splendor.
The ideal way to experience the area is by taking a cruise along the Li River. The most popular route stretches from Guilin to Yangshuo, covering 80 kilometers of remarkable rock formations and caves, including:
Mount of Unique Beauty
Elephant Trunk Hill
Reed Flute Cave
You can choose different types of boats, from tourist cruise ships to small bamboo punts. This is why, trips may last anywhere from several hours to multiple days.
China's Natural Beauty: Key Takeaways
After three long years, China has finally reopened for tourists to enjoy its wonders. And if you're passionate about history and nature, this country is a must-visit.
However, it's worth mentioning that all inbound travelers need to present a PCR test to enter the country. Get tested for COVID before your next trip to China. No matter where you are, or what type of test you need, find testing locations near you with our international directory.