Thursday Thunder: COVID and POTS Syndrome + China Relaxing Zero COVID Policy
·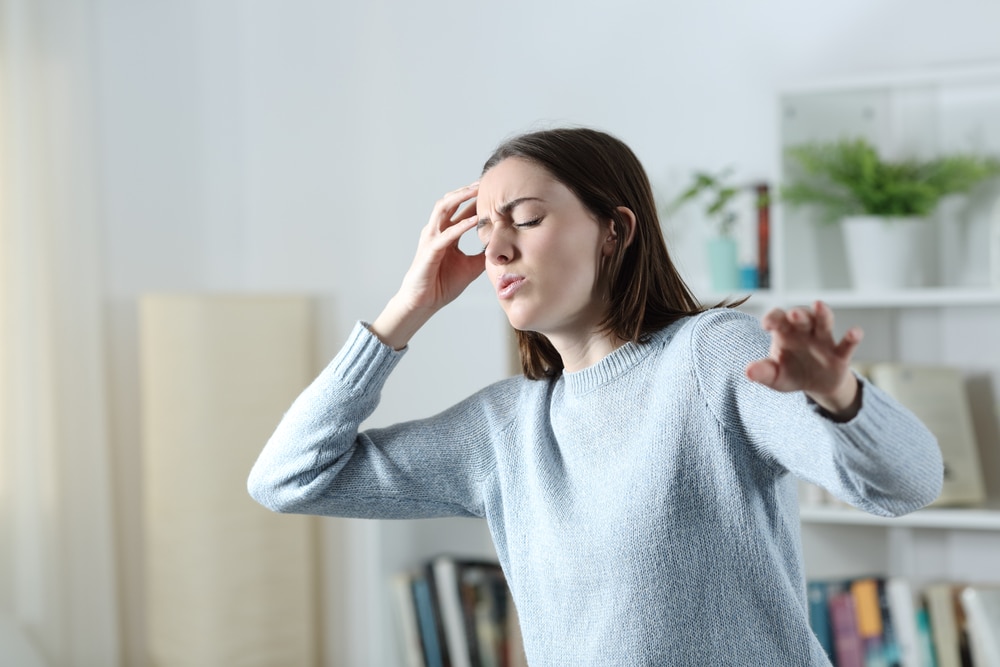 With the COVID pandemic partially behind us, we can now reflect on its consequences. In fact, as we've seen in previous posts, researchers are studying the impact of COVID on patients' health today.
Today, we examine the newly discovered link between COVID, vaccines, and POTS syndrome. Additionally, we bring you international news on China and its quarantine restrictions.
POTS and COVID: 'A Link Between COVID, Vaccines, and POT Disease'
As a side effect, long-standing COVID has been linked to a debilitating heart condition called POTS syndrome, or postural orthostatic tachycardia.
The findings, published in the journal Nature Cardiovascular Research, are consistent with earlier reports from experts that COVID may contribute to POTS. But what is POTS, exactly? POTS syndrome is a disorder of the autonomic nervous system. POTS symptoms include:
Rapid heart rate
Low blood pressure
Fainting
Lightheadedness
The researchers studied nearly 300,000 patients in Los Angeles County, who received at least one dose of a COVID vaccine or had COVID confirmed between 2020 and 2022.
The researchers found a small, but increased risk of POTS after vaccination with COVID. However, the risk was even higher after infection: Contracting COVID was associated with a five-fold higher risk of POTS.
Although there's a link between the COVID vaccine and POTS, it's not a "COVID vaccine heart condition." Vaccinating against COVID-19 is our best chance to prevent POTS because it keeps you from getting worse side effects from an infection (including POTS syndrome).
China Drops Key Aspects of Its Zero-COVID Strategy
The Chinese government has begun easing its toughest policies against COVID, as we learned last week. Here's what happened.
Since last week:
Residents with mild or no symptoms of COVID can be isolated at home instead of in state-run facilities
Most venues don't require residents to show tests, and they can travel more freely across the country.
As a consequence of these radical changes, China is beginning to abandon its Zero-COVID policy and embracing the idea of "living with the virus", just as the rest of the world did.
The context is alarming, though: China is currently facing its biggest-ever wave of infections, with more than 30,000 a day.
A few cities have already been unblocked by Chinese authorities since the end of November. Last week, the vice-premier, Sun Chunlan, said China was entering "a new situation" in the pandemic and that the virus had become less infectious.
According to experts, China's Zero COVID policy has to be reduced slowly because the country's healthcare system could be overwhelmed by a huge surge in cases.
To mitigate the effects of future easings, accelerating vaccination of its elderly population is key, health experts say.
What about international travelers? Does China still have a lockdown on them? For travelers, the same restrictions as before continue to apply. However, this rapid turnaround shows that the country could reopen next year.
Key Takeaways
The Chinese government is easing restrictions slowly. However, if you travel to the Asian giant, consider that you must still comply with the regulations at the border.
Moreover, if you're thinking about traveling, remember that COVID is still circulating. Vaccination can help prevent the more serious effects of the disease, including POTS.
But, if you want to add an extra layer of protection, the best you can do is get tested. No matter where you are, or what type of test you need, find COVID testing centers near you with our international directory.