The Ultimate Guide: Where to Get a PCR Test
·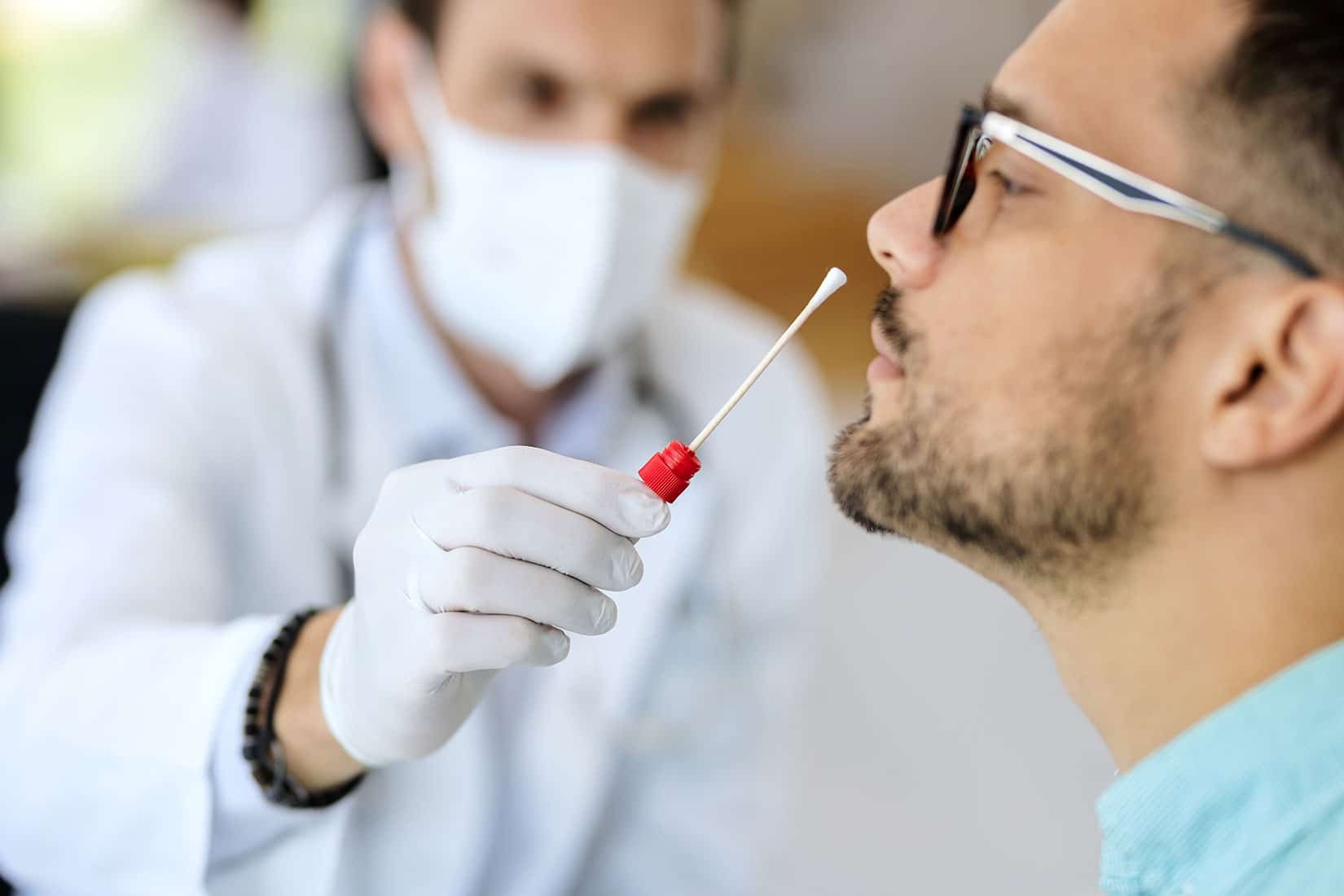 The coronavirus has changed our world forever – and many of us have been deeply impacted by the effects of this virus on our own bodies, our healthcare systems, and our communities. As time moves on and new developments unfold, healthcare professionals, scientists, and public health officials are unanimous: the coronavirus is here to stay. What that means exactly will depend on the choices of individuals, governing bodies, and societal commitments to community care.
PCR tests have been a critical component of the effort to save lives and slow the spread. But there can be a frustrating amount of static cacophony when trying to figure out where to get a PCR test, what a PCR test is, if the test is free, and other important questions. This is especially true if you are experiencing COVID symptoms, have recently been exposed to a COVID-positive individual, or are soon embarking on travel.
So let's cut to the chase and get some clear cut answers as best we can in these unprecedented times:
Where To Get A PCR Test
First and foremost: where to get a PCR test? Luckily, helpful resources have popped up on the internet and all over the globe to enable individuals to get tested at a convenient location. In this situation, the internet is an absolutely critical resource.
At a site like Test For Travel, it is as easy as inserting your location and the type of test you need. This is a quick and easy way to narrow down your search.
If you do not have access to the internet, consider masking up and heading to a local library or internet cafe. If computers are an insurmountable obstacle to maneuver, you can often call local clinics and pharmacies for more information on testing hours and options.
What Is A PCR Test?
Ok, so now that you know where you're headed to get a PCR test, you may be wondering – what is this test, anyway?
A PCR test, sometimes known as a molecular test, is considered the most reliable testing option for those individuals who are currently infected with COVID, whether they are symptomatic and asymptomatic. It is also the most widely available testing method.
There are three steps to the PCR test process. First, a healthcare professional will briefly insert a swab into the patient's nose or pharynx to collect material from the patient's breathing canal. Secondly, this material is sent to a lab where scientists will extract the DNA from the sample. Third, the sample undergoes a Polymerase Chain Reaction (hence where the test gets the name PCR). This amplifies the DNA sample that will eventually determine whether or not the DNA of the virus is also present in the sample.
This is different than an antigen test or an antibody test.
Why Is A PCR Test Important?
PCR tests are important because they are the most reliable test available to most people. They are a critical tool for a functioning society in the face of this virus. Additionally, the results of a PCR test are usually available within 72 hours – giving people an understanding of how to move forward in community or travel settings with relatively quick turnarounds.
When To Get A PCR Test
If you are experiencing symptoms such as fever, cough, lack of smell and taste, and difficulty breathing, it is important that you don a mask and head to a nearby testing location. Testing positive for the virus can be a stressful thing, but ultimately this knowledge is empowering. You can protect the ones you love and those you have been in contact with by alerting them to your test results. In doing this, you will save lives.
It's also a good idea to get a PCR test if you have been in close contact with a COVID-positive individual. According to the Minnesota Department of Health, close contact is defined as being less than 6 feet away from someone for 15 minutes or more throughout a 24-hour period.
And, of course, you will most often need a PCR test in order to travel internationally. Each country and region will have different requirements. As a result, this will be an important area of investigation before departing, lest you are turned away at the customs desk. Embassies, travel companies, and national press releases can be a great place to start figuring out what you will need to do specifically to hop the border. Often, vaccination and a recent negative test are necessary to do so.
In some cases, such as Australia and New Zealand, it doesn't really matter how and when you're tested – their borders are still closed.
Are PCR Tests Free?
This is a more-than-a-million dollar question, and the answer will vary as much as healthcare across the globe does. The answer? It depends on where you live, where you are, and what sort of insurance or universal health care system you are maneuvering. If this is unclear, you can call a testing site that you're going to visit and ask about fees, insurance, and other pertinent information in order to find out.
Conclusion
As much as we'd love it to be, the coronavirus pandemic is far from over. Even if you feel safe, confident, and ready to move on – that is not true for many other billions of people on the planet. The global situation has evolved immensely since the world came to a screeching halt in early 2020. As we continue to live through these times, a sense of compassion and responsibility will save lives and relieve the pressure on frontline workers who have already given so much to mitigate the crisis.