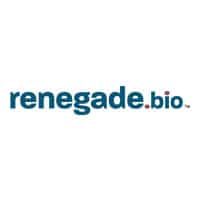 Renegade.bio
PCR tests in Oakland, CA, United States
Send a message
Please note that we can not guarantee a response. If you do not hear back, please call this testing location for more information.
---
Get in touch directly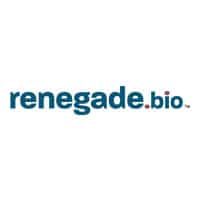 Renegade.bio
Location

5700 Martin Luther King Jr Way, Oakland, CA, United States

Phone
PCR
Nasal and saliva qRT-PCR tests in North Oakland. Insurance, cash, or credit card accepted. Downloadable travel letter included.
Accepted payment methods
Mastercard

Visa

Discover

American Express

JCB

Cash

Apple Pay
Tags
Drive Through Testing

Tests Children

Corporate Group Testing
Other locations near by
GoHealth Urgent Care

Location

San Francisco, CA, United States

---

McCampbell Analytical

Location

Pittsburg, CA, United States

---

Stanford Health Care

Location

Emeryville, CA, United States

---

Stanford Health Care

Location

Livermore, CA, United States

---

Stanford Health Care

Location

Pleasanton, CA, United States

---

ARCpoint Labs Martinez

Location

Martinez, CA, United States

---

PCR Same day

Antigen 15 minutes

Antibody 60 hours

Certified

My Doctor Medical Group

Location

San Francisco, CA, United States

---

Downtown Medical Group

Location

San Francisco, CA, United States

---

PCR Same day

Antigen Same day

Antibody Same day

Passport Health

Location

Oakland, CA, United States

---

PCR 72 hours

Antigen 72 hours

Passport Health

Location

San Rafael, CA, United States

---

PCR 72 hours

Antigen 72 hours

Passport Health

Location

Sunnyvale, CA, United States

---

PCR 72 hours

Antigen 72 hours

Passport Health

Location

Sacramento, CA, United States

---

PCR 72 hours

Antigen 72 hours

Renegade.bio

Location

Oakland, CA, United States

---

Total Testing Solutions

Location

Santa Clara, CA, United States

---

PCR 24 hours

Antigen 15 minutes

Antibody 72 hours

COVID Clinic

Location

Hayward, CA, United States

---

PCR 2 hours

Antigen 1 hour

Antibody 1 hour

COVID Clinic

Location

South San Francisco, CA, United States

---

PCR 2 hours

Antigen 1 hour

Antibody 1 hour

COVID Clinic

Location

Greenbrae, CA, United States

---

PCR 2 hours

Antigen 1 hour

Antibody 1 hour

COVID Clinic

Location

Palo Alto, CA, United States

---

PCR 2 hours

Antigen 1 hour

Antibody 1 hour

COVID Clinic

Location

Newark, CA, United States

---

PCR 2 hours

Antigen 1 hour

COVID Clinic

Location

San Jose, CA, United States

---

PCR 2 hours

Antigen 1 hour

Antibody 1 hour

COVID Clinic

Location

Petaluma, CA, United States

---

PCR 2 hours

Antigen 1 hour

Antibody 1 hour

COVID Clinic

Location

Pleasant Hill, CA, United States

---

PCR 2 hours

Antigen 1 hour

Antibody 1 hour

COVID Clinic

Location

Pleasanton, CA, United States

---

PCR 2 hours

Antigen 1 hour

Antibody 1 hour

Lookout Health Corp.

Location

Redwood City, CA, United States

---

PCR 24 hours

Antigen 15 minutes

Antibody 15 minutes

Lookout Health Corp.

Location

Cupertino, CA, United States

---

PCR 24 hours

Antigen 15 minutes

Antibody 15 minutes

renegade.bio

Location

San Francisco, CA, United States

---

CityHealth

Location

Oakland, CA, United States

---

CityHealth

Location

San Jose, CA, United States

---

Urgent Med

Location

Oakland, CA, United States

---

Urgent Med Housecalls

Location

San Francisco, CA, United States

---

PCR Same day

Antigen 15 minutes

Antibody 72 hours

Urgent Med

Location

Oakland, CA, United States

---

Urgent Med

Location

San Francisco, CA, United States

---

Urgent Med Housecalls

Location

San Bruno, CA, United States

---

Sameday Health

Location

San Francisco, CA, United States

---

PCR 1 hour

Antigen 30 minutes

COVID Clinic

Location

Napa, CA, United States

---

PCR 2 hours

Antigen 1 hour

Antibody 1 hour

COVID Clinic

Location

Foster City, CA, United States

---

PCR 36 hours

Antigen 1 hour

Antibody 1 hour

COVID Clinic

Location

San Anselmo, CA, United States

---

PCR 2 hours

Antigen 1 hour

Antibody 1 hour

COVID Clinic

Location

Novato, CA, United States

---

PCR 2 hours

Antigen 1 hour

Antibody 1 hour

COVID Clinic

Location

Sausalito, CA, United States

---

PCR 2 hours

Antigen 1 hour

COVID Clinic

Location

Oakland, CA, United States

---

PCR 2 hours

Antigen 1 hour

Antibody 1 hour

COVID Clinic

Location

Oakland, CA, United States

---

PCR 2 hours

Antigen 1 hour

Antibody 1 hour

COVID Clinic

Location

Vacaville, CA, United States

---

PCR 2 hours

Antigen 1 hour

Antibody 1 hour

COVID Clinic

Location

Livermore, CA, United States

---

PCR 2 hours

Antigen 1 hour

Antibody 1 hour

COVID Clinic

Location

Milpitas, CA, United States

---

PCR 2 hours

Antigen 1 hour

Antibody 1 hour

COVID Clinic

Location

Oakland, CA, United States

---

PCR 2 hours

Antigen 1 hour

Antibody 1 hour

COVID Clinic

Location

Santa Rosa, CA, United States

---

PCR 2 hours

Antigen 1 hour

Antibody 1 hour

TIB Diagnostics

Location

Burlingame, CA, United States

---

PCR 2 hours

Antigen 30 minutes

Antibody 30 minutes

renegade.bio

Location

Alameda, CA, United States

---
Business information
Address

5700 Martin Luther King Jr Way, Oakland, CA, United States

Phone

Website
Report inaccurate information
Report this listing
Is any information on this listing inaccurate? Please let us know below the misrepresented information