How to Work Remotely and Travel: Everything You Need to Know
·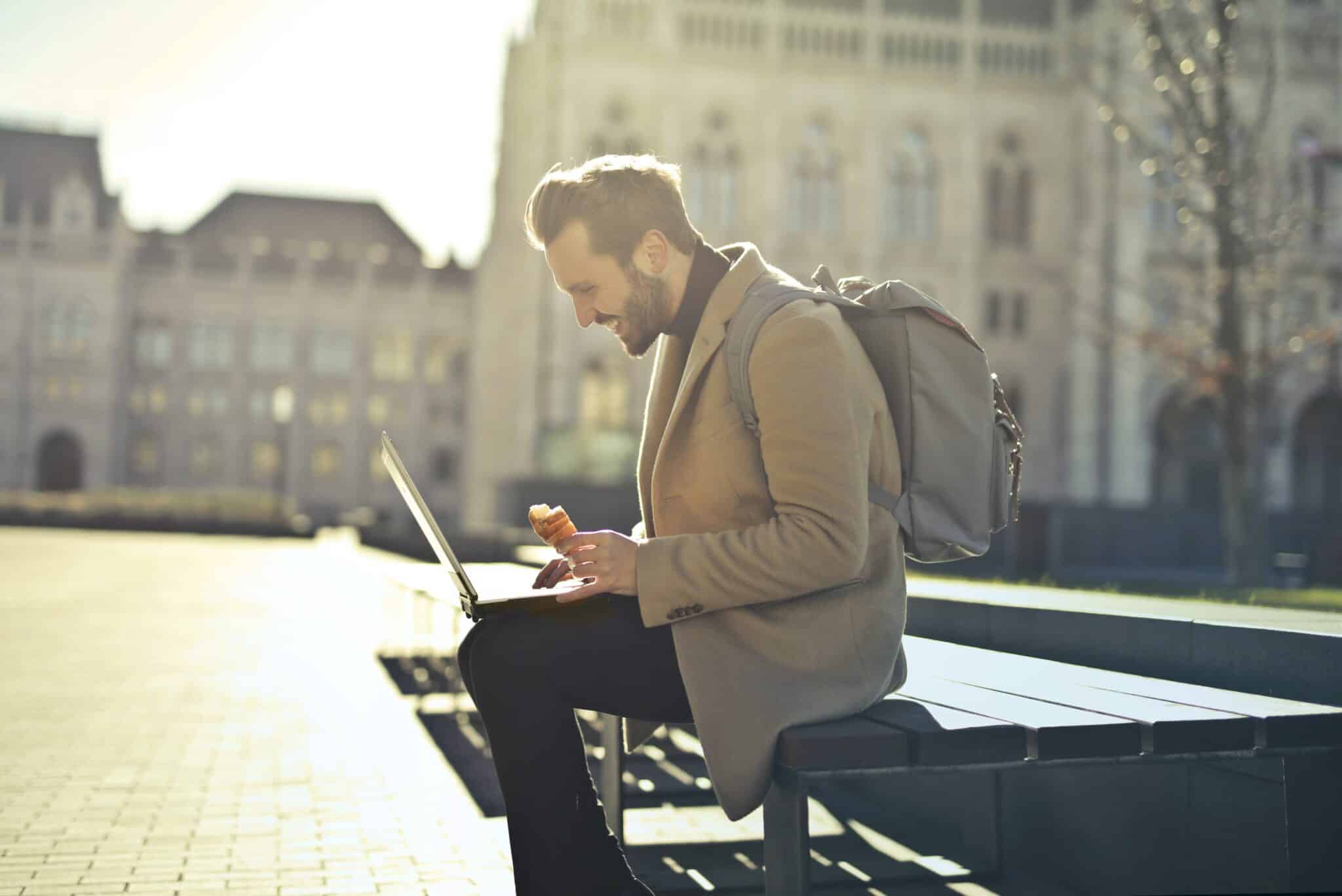 Working remotely and traveling is a great way to escape your daily routine and explore the world on your own terms. You can spend your days working and your evenings exploring new places. All you need is a laptop and a WiFi connection.
However, if you want to start exploring the world as a digital nomad, you might be wondering where to begin. Don't worry, we've got you covered.
In today's post, we'll share 7 tips on how to work remotely and travel. Let's get started!
7 Key Tips on How to Work Remotely and Travel
Whether you want to become a full digital nomad, or just take some occasional remote trips, we recommend you:
Consider tax laws & visa requirements
Get travel insurance
Keep a balanced schedule
Find a community
Choose the right accommodation
Set a budget
Make sure your WiFi connection is strong
Consider Tax Laws & Visa Requirements
Visas and taxes aren't the most exciting parts of a trip, but they're essential. For starters, it's important to note that although you're in another land, your home country will still tax you. Why? Well, when you travel on a tourist visa, you remain a resident of your country, so you'll have to pay taxes there.
In fact, even if you get a resident visa in another country, you may still be required to pay taxes in your homeland (such as in the case of the U.S.). However, tax laws can be complex and vary from nation to nation. Therefore, you should do your research before heading to your trip.
Moreover, if you plan to work or travel in certain countries, you may need a visa or permit. Currently, many countries are offering digital nomad visas. With these visas, you can work legally for an extended period of time without paying taxes in the host country. Yet, if you're staying for a short period, a tourist visa will be enough.
Get Health Insurance
A medical emergency can happen once in a lifetime, and it's better to be safe than sorry. So, be sure to get health and travel insurance before you leave for your trip.
However, it's fair to mention that travel insurance for extended trips can be pricey. Instead, look for international health insurance. Although it doesn't cover lost luggage or canceled flights, it's a more affordable option that covers medical emergencies.
Keep a Balanced Schedule
Before hitting the road with your remote job, it's essential to consider the schedule it demands. Many remote jobs still follow traditional nine-to-five hours, which can be challenging when traveling (especially if dealing with different time zones). This doesn't rule out travel, but it may require careful planning.
Moreover, if you have flexible work hours, make sure that you find a healthy work-travel balance. Why? Well, a new and exciting environment can make it difficult to stay productive. Besides, constantly changing locations may drain your energy too.
This is why we recommend you:
Establish a solid work routine and stick to it.
Consider staying in one place longer than usual, so you can explore it at your own pace.
Try to keep a regular workweek and weekend schedule, even if your job doesn't require it.
Thus, you'll be able to get your work done and explore new places without tiring yourself out. After all, remote work trips are not the same as vacations.
Find a Community
Digital nomads often experience loneliness as one of their top challenges. Why? Well, traveling often involves encountering people who come and go quickly as many are on vacations or short trips. Plus, let's not forget the fact that you're away from home.
However, you can find fellow travelers who have some time to spare in a few ways. We recommend you search for digital nomad hotspots, like co-working spaces. Alternatively, you can look for Facebook groups, apps, or forums.
Choose the Right Accommodation
Choose your accommodation based on what makes you feel comfortable and boosts your productivity. If personal space isn't a priority, then dorms in hostels can help you save money. However, they may not be ideal for the long term.
If you're seeking more privacy, consider:
Private hostel rooms
Vacation rentals
Nevertheless, if you're looking for affordable housing for extended stays, local rental agencies or housing-related Facebook groups can be valuable resources.
Set a Budget
While you may often visit locations with lower living costs, maintaining a budget is crucial. Ultimately, tours, experiences, and transportation can easily add up and lead to overspending.
A good way to estimate travel costs (or living expenses) in a destination is by considering the following:
Accommodation costs
The price of a mid-range meal
Co-working space fees
Transportation costs
Drinks or coffee prices
Tours & experiences rates
Make Sure Your WiFi Connection is Strong
It's no secret that your WiFi connection has a major impact on your workflow. Therefore, you shouldn't take WiFi for granted.
Sometimes, having a reliable internet connection is not as common as you may think. You might encounter WiFi issues even in cities with free public WiFi. Besides, factors like weather can affect connectivity in some places.
We suggest you research WiFi speeds at your destination and make sure you'll be able to work there, especially before you book a Zoom call.
Key Takeaways
Traveling while working remotely can be challenging. However, if you keep a healthy work routine, set a budget, and make sure you have reliable WiFi, you'll be more than fine.
However, it's important to remember that while traveling, there's always a chance of falling ill. While COVID-19 may not be as alarming as before, it's still crucial to follow necessary safety measures and precautions during your travels.
Need a COVID test before your next adventure? Find testing locations near you with our international directory.