USA Travel Requirements 2023: Second Booster Shot, Testing, and More.
·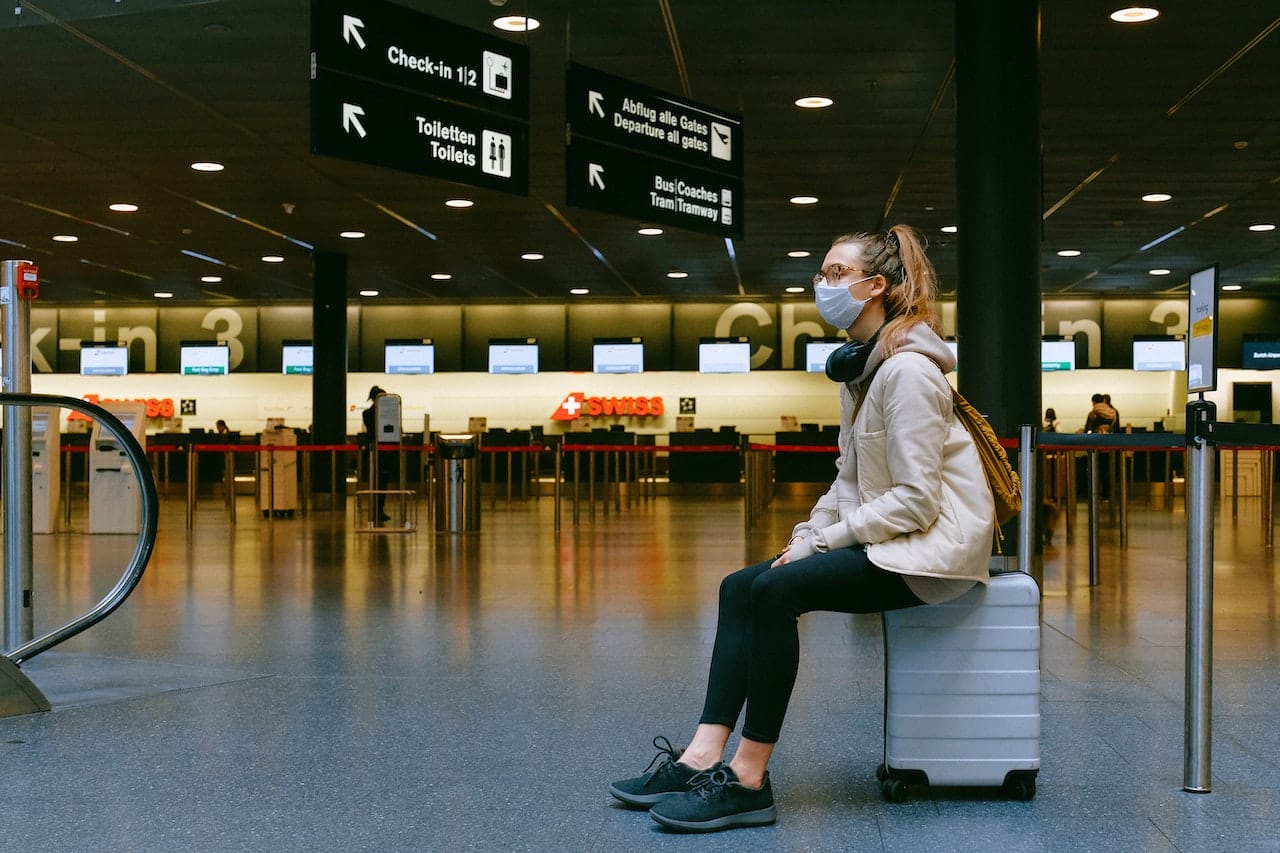 Since the beginning of the COVID-19 pandemic, many countries have implemented travel restrictions to help mitigate the spread of the virus. And as the COVID-19 situation changed worldwide, travel requirements were updated accordingly.
The United States, as one of the most popular destinations for international travel, has also implemented several travel requirements for those flying into the country. But what are the USA travel requirements in 2023? Do you need a second booster shot? Do you need to get tested? In this blog post, we'll tell you all about it.
Today, we'll provide you with an overview of the current travel requirements for flying to the USA, including:
Vaccination requirements for international travelers
Travel requirements if you're flying from China, Hong Kong, or Macau
Ready? Let's get started.
Vaccination Requirements for International Travelers: Do You Need a Second Booster Shot?
Inbound travelers who aren't U.S. citizens or U.S. immigrants must be fully vaccinated with an accepted COVID vaccine, and show their vaccination certificate before boarding their flight.
You're considered fully vaccinated:
14 days after receiving your second shot of an accepted two-dose series
14 days after receiving an accepted single-dose vaccine
14 days after receiving the full series of an accepted COVID vaccine clinical trial (not placebo)
14 days after receiving your second shot of any "mix-and-match" combination of accepted COVID vaccines.
Hence, you don't need a second booster shot to enter the U.S. Additionally, it's fair to mention that if you've only received one dose of a two-dose vaccine scheme and you've recently recovered from COVID-19, you won't be considered fully vaccinated to travel to the U.S.
Exceptions
However, some exceptions apply, you can travel to the U.S without being fully vaccinated if:
You're on a diplomatic or official foreign government trip
You're under 18 years old
You're medically contraindicated from receiving a COVID vaccine (and you have a certificate to prove it)
You participate in certain COVID-19 vaccine trials
You were issued an emergency or humanitarian exception
You have a valid visa and there's a limited supply of COVID-19 vaccines in your home country. (B-1 and B-2 visas are excluded)
You're a member of the U.S Armed forces or their spouse
You're a sea crew member traveling with a C-1 and D visa
You're of national interest for the U.S. according to the Secretary of State, Secretary of Homeland Security, or Secretary of Transportation.
If you're not fully vaccinated and meet any of these criteria, you'll be asked to sign a legal statement before boarding your flight.
Requirements for Travelers Coming From China, Hong Kong, or Macau
At the beginning of 2023, China finally reopened its borders after three years. However, several countries have restricted travel from this region to protect their populations from new COVID variants, including the United States.Regardless of citizenship or vaccination status, travelers coming from China, Hong Kong, and Macau must either:
Provide a negative COVID-19 test result, taken no more than two days before departure.
Show proof that they have recovered from COVID-19 within 90 days before departure.
You can prove that you've recently recovered from COVID-19 by showing a COVID-19 positive test. The sample must have been taken between 91 and 10 days before your trip. However, if the sample was taken less than 10 days before your departure, you should also show a letter from a healthcare provider stating that your symptoms began earlier than 10 days before your flight.
Additionally, these requirements also apply if you've been in China, Hong Kong, or Macau in the last 10 days and are flying to the U.S. from the following airports:
Vancouver International Airport (YVR) in Canada
Toronto Pearson International Airport (YYZ) in Canada
Incheon International Airport (ICN) in Seoul, Republic of Korea.
However, none of these travel restrictions apply:
If you transited through an airport in China, Hong Kong, or Macau on your way to the U.S.
If you spent less than 24 hours in China, Hong Kong, or Macau.
To children under 2 years old
Key Takeaways
The COVID-19 pandemic has been a major public health crisis worldwide in the last few years, and vaccines have been key to controlling its spread. The US travel restrictions, as well as similar measures implemented in other countries, only highlight the importance of vaccination in controlling the pandemic and keeping everyone safe.
Want to get tested before your next adventure? No matter where you are, or what type of test you need, find COVID testing locations near you with our international directory.