Covid-19 UK Travel Bans: No More Travel Restrictions? What You Need To Know
·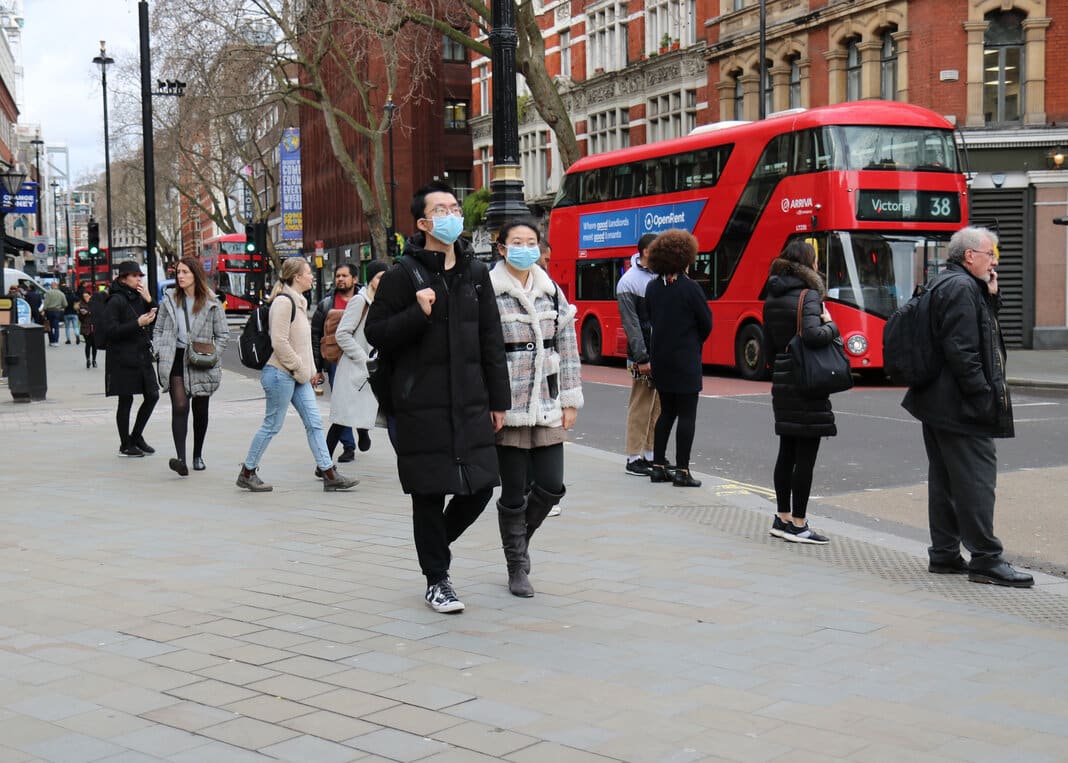 Last updated on the 28th of May, 2022
The UK is one of the top travel destinations in the world, and it's not hard to see why. Its historic towns, London's amazing nightlife, and the natural scenery of Welsh lakes and Scottish highlands are among its many treasures.
Moreover, the Covid-19 situation worldwide is changing, and governments are taking action accordingly. If you've been planning to visit the land of The Beatles and are wondering about the current UK travel bans, this article is for you. We'll cover the current travel and local Covid restrictions in:
UK Wide
England
Northern Ireland
Scotland
Wales
Ready? Let's get started.
UK Travel Bans
During the last two years, the UK has been greatly affected by the Covid-19 pandemic. As a result, multiple lockdowns have been implemented throughout this period. However, there's good news! England, Northern Island, and Wales have now lifted most of their Covid-19 restrictions.
Today, regardless of vaccination status:
Everyone can enter the UK
Testing and quarantine are no longer required
Travelers no longer need to fill out a Passenger Locator Form before their arrival
From April 1st, NHS Covid passes will no longer serve as vaccination passports
Despite the UK's current regulations, consider that your airline may still require you to get tested to board your flight. The same applies to cruising.
In addition, people in the UK are no longer legally required to demonstrate their Covid-19 status to access venues. Still, some venues and events might choose to maintain Covid-19 protocols for their attendees.
Local regulations differ a bit between the four nations. And some of them might be a dealbreaker when planning your next trip. Let's take a closer look at each case.
England
In England, you no longer have to isolate yourself if you become infected with Covid-19. However, it's still recommended to stay home and avoid contact with other people for at least five days after testing positive.
Plus, there are no mask mandates for public spaces. Medical facilities, care homes, and GP surgeries are an exception.
Additionally, airlines have stopped requiring mask-wearing for inbound flights to England. Still, this will depend on the route you're flying, so make sure you double check before boarding.
Furthermore, from April 1st, lateral flow tests (LFTs) will no longer be free for everyone, only for those who have a higher risk of severe infection. This group includes:
Elderly people, aged 75 and older
People over the age of 12 with weakened immune systems
Northern Ireland
Mask wearing is still recommended by the Irish government in some settings, including:
Enclosed public areas
Medical settings
Social care spaces
Isolating after testing positive for Covid-19 is not mandatory. But it's advised.
Scotland
Almost all preventive measures have been lifted in Scotland.
However, mask-wearing is still mandatory in:
Local health authorities will revise this measure before April 2nd. There are high chances that will soon become a guide rather than a legal restriction.
From May 1st, the contact tracing system throughout the country will be discontinued. The same will happen with regular testing. Thus, symptomatic individuals won't have to get tested anymore and will be advised to stay home until they recover. Besides, some testing locations may close.
According to the First Minister, these measures might change in a short period of time as Scotland is experiencing a surge in cases of Covid-19.
Wales
From March 28th, face covering will not be mandatory in public areas, except for:
Healthcare settings
Facilities for social care
Moreover, people aren't obliged to quarantine if they test positive for Covid-19. Yet, they're suggested to do so.
Additionally, contact tracing will continue until the end of June.
What Do Experts Say?
After the last two years, it seems like things are finally getting back to normal in the UK. However, experts have criticized some of these new measures, particularly those that refer to stopping regular testing. According to them, the lack of testing will make it hard to detect new variants that may be spreading or causing an increase in hospitalizations. What's more, asymptomatic people won't know they're sick and infectious to others.
This is why even though there are no longer mandates (only guidelines), it's still crucial to take proper precautions. We recommend:
By doing so, we can all prevent Covid-19 from resurfacing and finally make it a thing of the past.
Wondering where to get tested for your next trip? No matter where you are, or what type of test you need, discover Covid testing locations near you with our international directory.