Thursday Thunder: U.S: Flu Hospitalization Rates Doubled + Strep A In England
·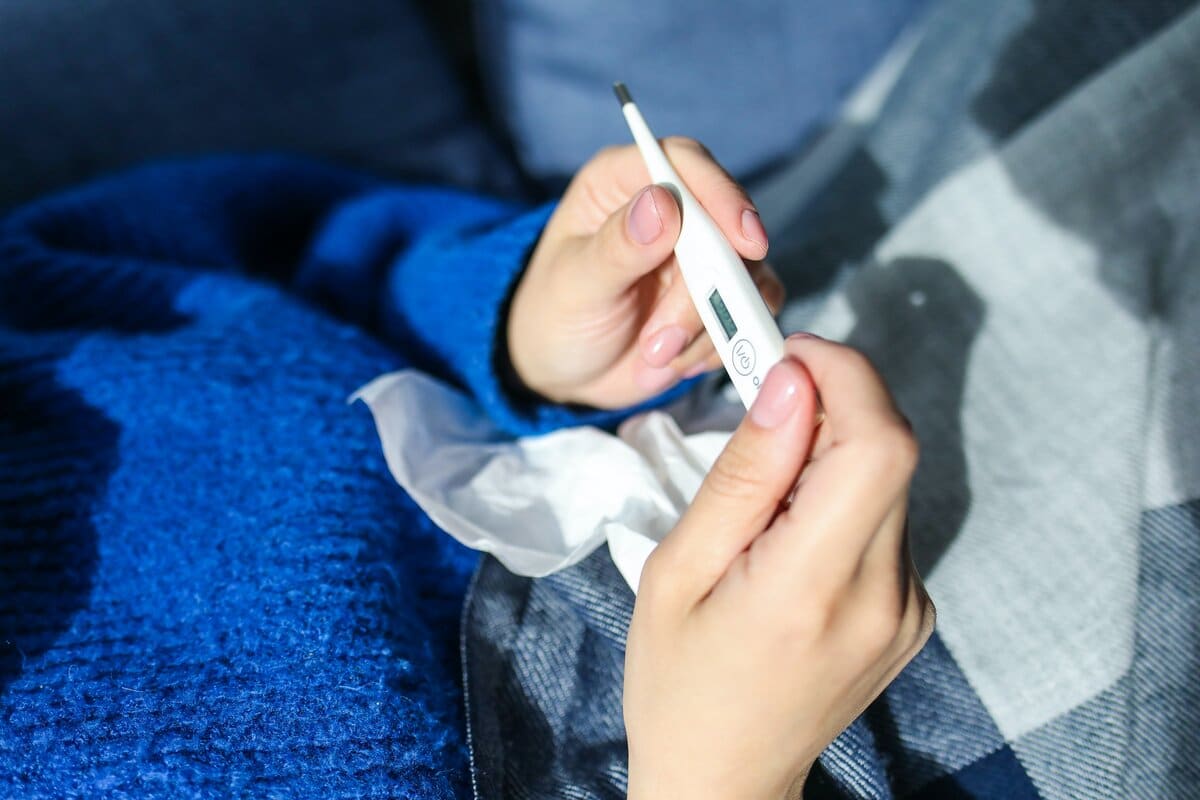 When the COVID pandemic started back in 2020, it seemed that no disease was spreading other than the one that had the world on edge. But with the advance of the fight against COVID, many of the previously common diseases resurfaced and are today gaining global attention.
Below we'll give you an update on the impact of the flu in the USA. In addition, we'll see what is happening with Strep A in the UK.
Flu Hospitalizations in the U.S. Raising Alarm
In case you are planning a trip to the U.S., you should know that the country is experiencing its earliest and most severe flu season in history, according to the CDC.
An Overview
So far in this US flu season, nearly 9 million flu cases have been reported, with 4,500 fatal infections. According to experts, older patients should take extra precaution as they're at higher risk of severe infection.
However, you should also be precautious if you're traveling with kids. Since October, 14 flu deaths in infants have been reported.
It's also fair to mention that the US flu season usually starts in December. However, this year, the number of cases was already considerable in October.
Moreover, it's particularly concerning that flu hospitalizations almost doubled over Thanksgiving week: 19,593 compared to 11,378 the week before. And, according to reports, most flu patients were 65 or older.
According to the CDC, the flu is spreading at elevated levels in 45 states. Including southern states and others where the virus has been spreading since October.
Furthermore, the influx of serious flu patients has converged with COVID and RSV, worsening the situation.
Vaccination Rates and News
Regarding vaccinations, the CDC warned of a 12% decline in flu vaccination rates among pregnant women compared to last year. This is concerning since they are at higher risk of severe infection.
Meanwhile, there is no data available regarding vaccine effectiveness against current strains.
Strep A in England: What is it All About?
In the wake of London kids contracting an invasive strain of Strep A, doctors worry about the NHS's capacity to handle it. But how alarming is the situation?
Although most cases are mild, on Sunday, British Cabinet Minister Nadhim Zahawi urged parents to be vigilant for signs of Strep A.
Nonetheless, it's fair to mention that seven fatal cases of Strep A have been confirmed so far, all in children under 12.
Expert's Recommendations When Traveling to the U.K
Strep A is a bacterial throat infection that can rarely lead to serious illness. However, If you travel with children, you should still be careful.
Parents should watch for symptoms and take action if their child exhibits:
Continued elevated temperatures
Lethargy
Sluggishness
Not eating or drinking as usual
Lack of urination
Breathing difficulties (you may notice grunting noises or their tummy sucking under their ribs)
Pauses when the child breathes
Blue skin, tongue, or lips.
Key Takeaways
After almost three years since the pandemic started, it seems like things are returning to normal. In fact, as COVID doesn't seem as dangerous anymore, some diseases that once raised concerns are becoming more prominent.
If you are traveling in the U.S. amidst this flu outbreak, be sure to take precautions to protect yourself and others. And if you're planning a vacation in England, you know what to look out for regarding Strep A.
Want to get tested before your next adventure? Find COVID testing centers near you with our international directory.