Thursday Thunder: The Ebola outbreak in DR Congo Is Over [+ New COVID Variants and 2nd Generation Vaccines]
·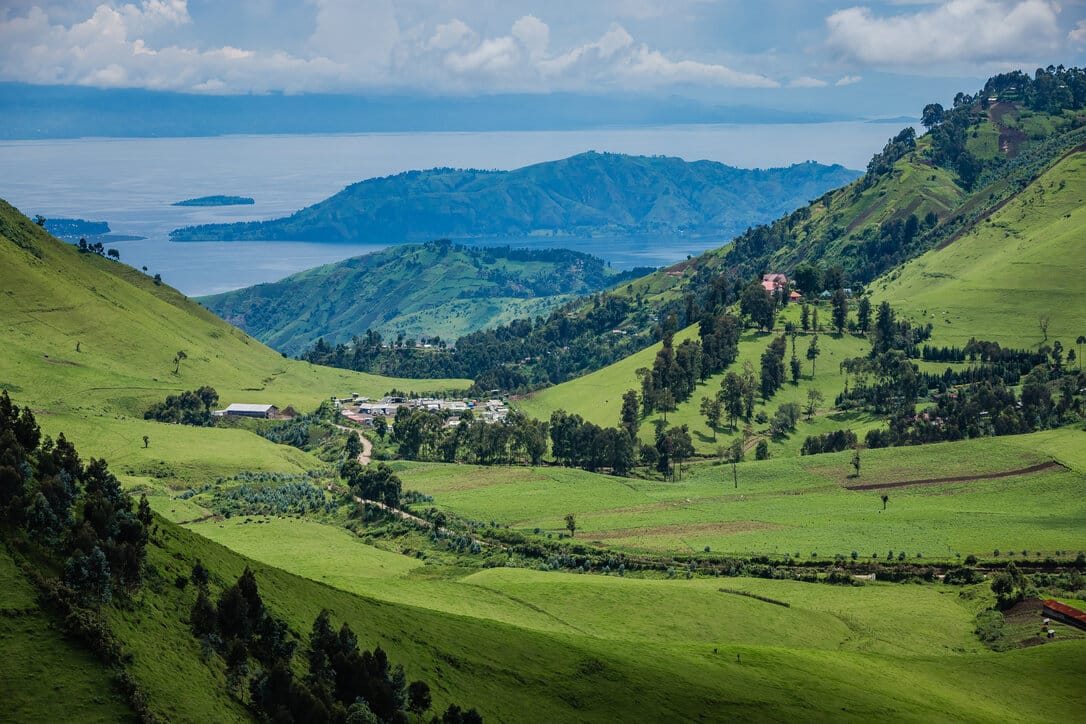 In today's article, we'll share some great news: Congo has overcome its Ebola crisis.
Plus, we'll take a look at the latest spike in COVID-19 cases (driven by variants BA.4 and BA.5). Last but not least, we'll address some common questions about second-generation vaccines for COVID-19.
Without further ado, let's dive in!
The Congo's historic Ebola crisis
Since 1976, there've been 14 Ebola outbreaks in the Democratic Republic of Congo. 6 of them occurred since 2018.
The first evidence of the Ebola Virus Disease was discovered in 1976 in the Équateur province. That outbreak reported 318 cases and 280 fatal cases.
The initial case was mistaken for malaria. Next, the virus was transmitted via close contact and contaminated needles and syringes.
This year, as reported by the WHO (World Health Organization) regional offices, national authorities were able to quickly control a new outbreak.
Protocol measures included:
Massive testing
Contact tracing
Early treatment
Community engagement
Infection prevention and control
Vaccination
Following the Mbandaka outbreak, vaccination campaigns started, resulting in 2,104 people being vaccinated, including 302 contacts and 1307 frontline workers.
There were only 4 cases and 4 deaths in 2022.
Sporadic cases are not uncommon, so health authorities remain vigilant and prepared to respond quickly to any recurrences.
An action plan for the future
Future recommendations from the WHO include:
Developing national strategies
Coordinating responses
Defining decentralized operations to a local level
Regularly assessing epidemiological risks
Regardless of whether you've considered traveling to areas where Ebola is prevalent, this is something worth celebrating. We're slowly leaving behind one of the worst viruses in history.
The Prevalence of COVID Variants has Increased
There has been an increase in COVID-19 cases, especially in Europe, caused by variants BA.4 and BA.5.
Globally, the number of COVID-19 cases has increased by 20%, and fatal cases have risen in three of the six regions monitored by the WHO.
Affected countries, restrictions, and safety measures
This month, BA.5 cases rose to nearly 30,000 a day in Portugal.
After a 60% increase in new infections in a week, Italian authorities have agreed to maintain quarantine rules.
The UK is experiencing its third major wave of COVID-19 infections, with more than 1.7 million people infected last week, an increase of 43%.
Germany is expected to experience its fourth wave of COVID-19, with the Omicron sub-lineage becoming dominant.
More than 50,000 new cases are being reported every day in France.
With France reviewing its COVID pass for international travel within and outside France, we should pay attention to future announcements from other countries.
Second Generation Vaccines: What can we expect from future COVID vaccines?
Second-generation vaccines are a project that aims to achieve:
A pan-coronavirus vaccine that covers all variants.
A vaccine that can be distributed equally around the world. Especially in developing countries, since scientists theorize that unequal distribution is one of the causes of the emergence of new variants.
Vaccines that are easier to produce and administer. Oral, intranasal, and cutaneous vaccines are a possibility. Also, protein-based vaccines have gained attention as they are easier to store than their alternatives.
Tedros Adhanom Ghebreyesus, Director of the WHO, has stressed the importance of global trials of new vaccines. In fact, recent WRAIR researchers have developed a COVID-19 vaccine capable of protecting against SARS-CoV-2 variants based on spike ferritin nanoparticles (SpFN).
Key Takeaways
The pandemic made us more health-conscious, especially when traveling. And exploring some beautiful and rare destinations requires that we take some extra health measures. Whether to prevent injuries or to prevent catching a local disease.
Planning your next trip abroad? Whether your destination requires it or not, getting tested for Covid-19 is a great way to keep you and those around you safe. Discover local Covid-19 testing locations with our international directory.