Thursday Thunder: The 'Centaurus' Omicron Variant + End of All COVID Travel Restrictions in Canada
·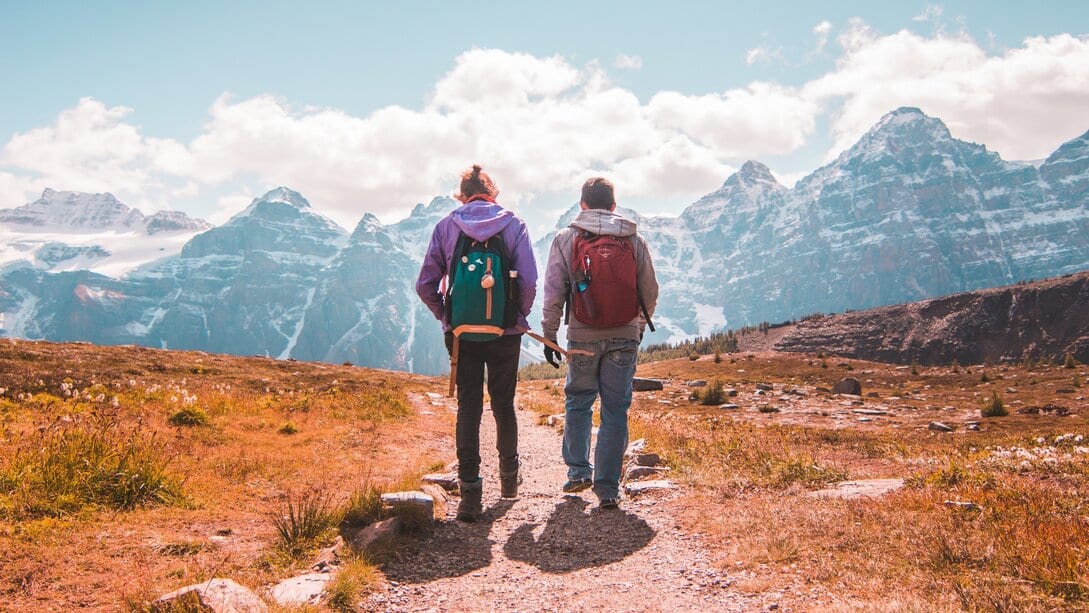 In the last few months we have made great progress to end the COVID pandemic that started in 2020. Currently, borders are slowly opening up and travelers are already planning their next adventure. For that matter, there is much to celebrate. However, there are still some reasons to remain cautious.
In this article, we will look at the new COVID variant called 'Centaurus'. Plus, some great news: Canada has ended all COVID travel restrictions.
The 'Centaurus' Omicron Subvariant
BA.2.75, dubbed "Centaurus" on social media, has caused concern and confusion worldwide. What causes the nickname, and what is its significance?
This Omicron Subvariant
Globally, the Omicron variant is dominant in all world regions. Alongside, it has also been found to have several subvariants recently.
Among those is BA.2.75, referred to by the Pango lineage system used by virologists and WHO.
One thing must be said, thankfully: BA.2.75 has not yet been designated by WHO as a variant of concern in its own right. However, it's still considered a "variant under surveillance" by the European Center for Disease Prevention and Control (ECDC). It was first declared so on July 20, 2022, following its detection in several European countries.
Why 'Centaurus'?
Despite the effort from WHO to name COVID variants with names from the Greek alphabet to curb racist associations, the name given to this Omicron subvariant is not an official designation.
BA.2.75 received the nickname Centaurus after a single tweet, which had unexpected repercussions.
Today, many people and headlines refer to the Centaurus subvariant of Omicron as if it were the official name, similar to Delta and Beta. As luck would have it, Centaurus was a name based on a constellation.
Omicron 'Centaurus' and Vaccines
Dr. Ulrich Elling, head of the research group at the Institute of Molecular Biotechnology in Vienna, discovered that BA.2.75's mutations made it capable of overcoming Delta immunity, while still remaining similar to other Omicron lineages after vaccination.
Nevertheless, the data are very preliminary and based on a small number of patients, and were based on pseudovirus, not BA.2.75 itself.
According to a study published in The Lancet: Infectious Diseases in September of this year, antibodies to current COVID vaccines or previous SARS-CoV-2 infections may be effective in preventing severe symptoms caused by the BA.2.75 Omicron subvariant.
Will 'Centaurus' Become a Predominant Variant?
Dr. Elling stated that the testing level is too low to predict the future of the Omicron subvariant over time.
He gave as an example Delta, which is no longer the dominant variant after Omicron arrived unexpectedly last year. COVID variants remain hidden in immunocompromised patients for more than a year before re-emerging as a new variant. This makes it very difficult to predict anything.
Bye Bye to Canada Travel Restrictions
As of October 1, the Government of Canada has lifted all COVID-19 travel entry restrictions and requirements. All travelers, regardless of nationality, are no longer required to:
Use the ArriveCAN app or website to submit public health information.
Provide vaccination proof.
Test before or during arrival.
Conduct quarantine or isolation.
Monitor and report any signs or symptoms of COVID-19 upon arrival in Canada.
Transport Canada is also eliminating existing travel requirements. As of today, travelers will no longer have to:
Undergo health checks for air and rail travel
Wear masks on planes and trains.
According to the press release, the country fully opened its doors after:
Passing the peak of the Omicron BA.4 & BA.5 surge
Achieving high vaccination rates
Reducing hospitalization and mortality rates
Increasing the availability of vaccine boosters (including the new bivalent formulation), rapid testing and treatments for COVID-19.
Key Takeaways
Travel restrictions are almost a thing of the past, however, new sub-variants continue to emerge. And although COVID no longer poses the same threat as it once did, we must continue our fight against the pandemic until it's actually over. Get tested for COVID before you travel and let's put this stage behind us!
Take a COVID-19 test before you go on your next trip. Find testing locations near you with our international directory.