Thursday Thunder: Malaria in Ethiopia + Flu, RSV, and COVID in the US
·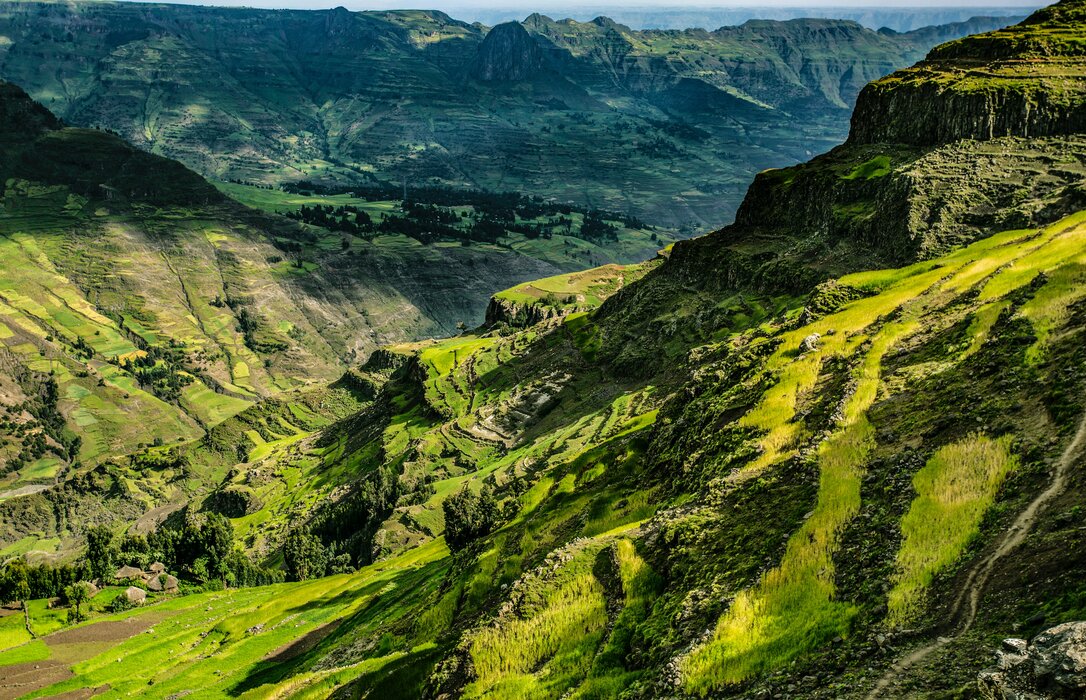 The world has taken many steps to end the COVID-19 pandemic. However, while everybody was focused on COVID, other diseases have gone overlooked.
In this post, we'll discuss the early onset of flu, RSV, and COVID diseases in the U.S. Plus, we'll take a look at the malaria situation in Ethiopia. Let's get started!
Malaria Spike in Northern Ethiopia
Travelers to Ethiopia should be aware that malaria cases have increased sharply in the northern Tigray region. According to the WHO, cases are up 80% compared to a year ago.
Amid a standoff between the government and armed gangs, for the past six weeks, WHO has not had air or road access to Tigray. In fact, from March to August, the international organization delivered sanitary material in a humanitarian truce, but the lack of fuel severely hindered resupply.
The UN health agency reports that people in Tigray lack access to malaria vaccines. Also, according to recent reports, only 9% of health centers in the region are fully functional. Hence, it's difficult to conduct any malaria treatments at scale.
Additionally, Ethiopia has experienced isolated outbreaks of measles and cholera, but no details on international assistance have been released.
Flu, RSV and COVID in the USA, a 'Tripledemic' in Sight?
The U.S. is facing the possibility of a so-called "triple epidemic," Why? Doctors are noticing an early increase in pediatric respiratory viruses, particularly RSV disease.
At the same time, data indicates COVID-19 in the USA has not yet begun to rise. However, there is still concern about the virus since, in recent years, it has repeatedly resurfaced around Thanksgiving.
Pediatric Bed Occupancy in the U.S. + Contributing Factors
At the end of October, pediatric bed occupancy in the U.S. was the highest in the last two years. According to an ABC News analysis, 75% of the estimated 40,000 patient beds were occupied.
But, why is this happening? Experts pointed to the many COVID restrictions and measures over the past two years as considerable factors. These measures resulted in fewer Americans –especially kids– being exposed to other viruses, such as influenza and RSV disease.
According to the CDC, flu cases in the US have increased from 1.27% in the week ending Sept. 24 to 4.38% in the week ending Oct. 15, higher than usual for this time of year, experts say.
Expert Recommendations to Curb the Situation
According to experts, there are three main recommendations for curbing this situation:
Vaccinating children. Thus, hospitalizations can be prevented and patients with underlying illnesses can be treated.
Wearing masks in crowded places.
Practicing good hand hygiene.
While the situation warrants caution, it is not necessary to be alarmed for now: we are still in a phase of forecasts and assumptions. What's important is to take care of ourselves and others to prevent the situation from worsening.
Key Takeaways
The U.S. and Ethiopia's situations prove that COVID is not the only thing you should be aware of while traveling. Hence, keep all you've learned from the pandemic in mind during your trip. The best way to travel is to follow preventive measures so you can keep yourself and others safe.
Want to get tested before your next trip? Find testing locations near you with our international directory.