Thursday Thunder: Japan Reopens for Tourism + Ebola in Uganda
·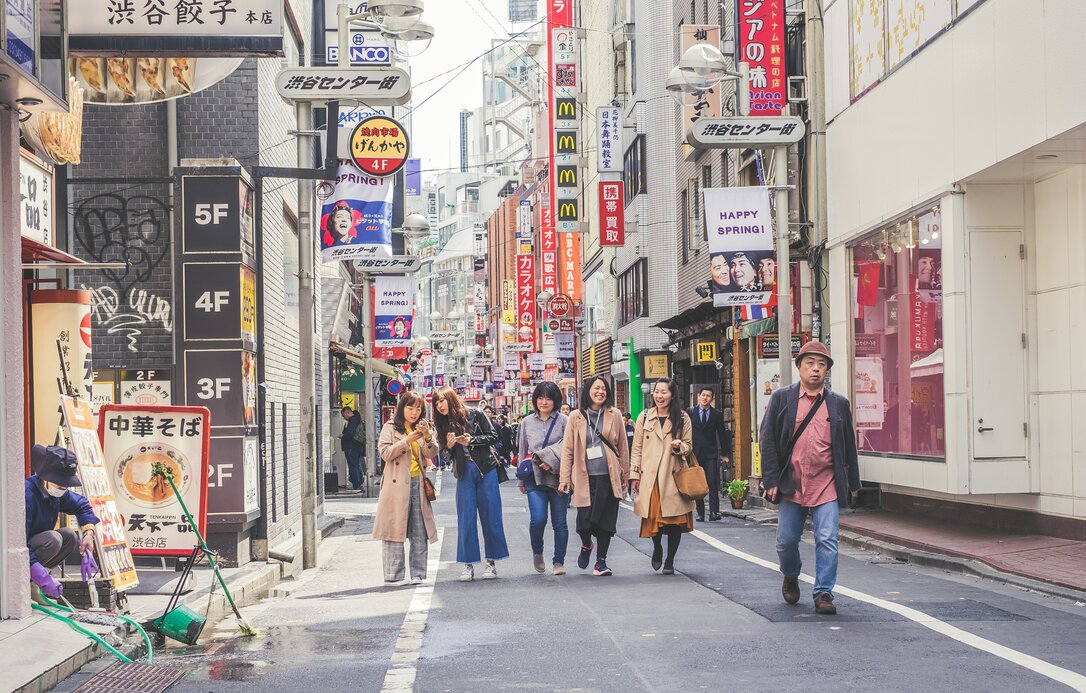 As we continue to make great strides against the COVID pandemic, we see more countries opening their doors to tourists every day. The world is finding its balance between security and opportunity and that is certainly worth celebrating.
Today we've got great news: Japan reopens for tourism after two years of closure.
In today's post, we'll discuss the conditions of Japan's reopening. We'll also dive into the current Ebola situation in Uganda, so that you can take precautions if you plan on traveling there.
Let's get started.
Japan Reopens for Tourism
After more than two years of closed borders due to the COVID pandemic, Japan will fully reopen its doors to foreign tourists. Starting on October 11, tourists will be able to visit the country without a visa. The previous entry requirement to pass through tourist agencies will also be lifted.
Another previous restriction was the daily cap on arrivals to the country, which under the new measures has been removed.
Japan's happy announcement comes in tune with what is happening in the region at large. Taiwan and Hong Kong have also recently relaxed entry rules for visitors.
A Path Towards Reopening
This initiative is part of a continuous reopening program Japan has been undertaking throughout this year.
The country had started allowing visitors to enter in June, but at that time they had to be part of trip tours.
Additionally, as we shared with you in a previous post, as of September 7, Japan had abolished pre-departure testing requirements for travelers who had been vaccinated with a booster dose.
This step may be the last in a series of awaited efforts to ease restrictions.
Domestic Travel Incentives
For Japan, the expected influx of foreign travelers will be a welcome boost for local businesses. But domestic tourism is also in the country's focus.
Prime Minister Mr. Kishida announced a domestic incentive program that will offer discounts on:
Travel
Theme park tickets
Sporting events
Concerts
The government will offer Japanese residents and citizens a domestic travel subsidy of 11,000 yen ($77 US).
Why Reopen Now?
The reopening has two correlated causes.
Japan currently has the lowest COVID mortality rate among the world's wealthiest nations. In addition, the country's vaccination rate is one of the highest internationally.
Although Japan has never required confinement or the use of masks, its inhabitants were quick to incorporate safety measures from day one, which partly explains the country's present situation.
Now let's take a look at the situation in Uganda.
Ebola in Uganda: An Update
There have been seven confirmed cases of the rare Sudan strain of Ebola in Uganda, including one fatal case. Following six fatal cases suspected to be related to the virus earlier this month, WHO confirmed another case two days ago.
The Sudan ebolavirus has been detected in Uganda for the first time since 2012, with 43 confirmed cases and 10 people receiving treatment at Mubende Regional Referral Hospital.
Located in the central region of Uganda, Mubende lies along a busy road leading to the Democratic Republic of the Congo (DRC), two hours drive from Kampala, the capital city.
What Is Behind the Spread of the Virus?
One of the most important causes of the virus' spread is the presence of gold mines, which attract people from different parts of Uganda, as well as from other countries. WHO explained that mining's mobility increases the risk of spreading the virus.
WHO Is Working with Local Authorities to Contain the Outbreak
WHO has taken the following measures to help Ugandan authorities contain the outbreak:
Delivery of medical supplies.
Logistic support
An infection prevention and control team was assigned to assist with surveillance, infection prevention, and
case management.
Five international experts were brought in for consulting, with more on standby if needed
WHO also announced that surveillance is being intensified in neighboring districts, and local staff is on the front line.
Ebola Vaccines and the Current Strain
Although Ebola can be fatal, early diagnosis and treatment of symptoms greatly increase the chances of survival.
Currently, there is no effective vaccine against the Sudanese strain identified in Uganda. However, six candidate vaccines are in various stages of development.
As part of WHO's Blueprint research and development project, all vaccine developers are in contact with the team, and international experts are collaborating to determine which vaccines may be suitable for evaluation during this outbreak, should more cases be confirmed.
Key Takeaways
Those who love Japanese culture and traveling through Asia will be delighted to learn that Japan has reopened to the world. In contrast, the situation in Uganda remains a concern, and we'll keep an eye out for any developments.
There's one more thing worth saying: Remember that the pandemic is not over. Continue to take care of yourself before and while you travel. And, most importantly, get tested for COVID before you leave for your next destination. Find COVID testing locations with our international directory.