Thursday Thunder: COVID & Childhood Vaccination + The Latest International Travel Restrictions
·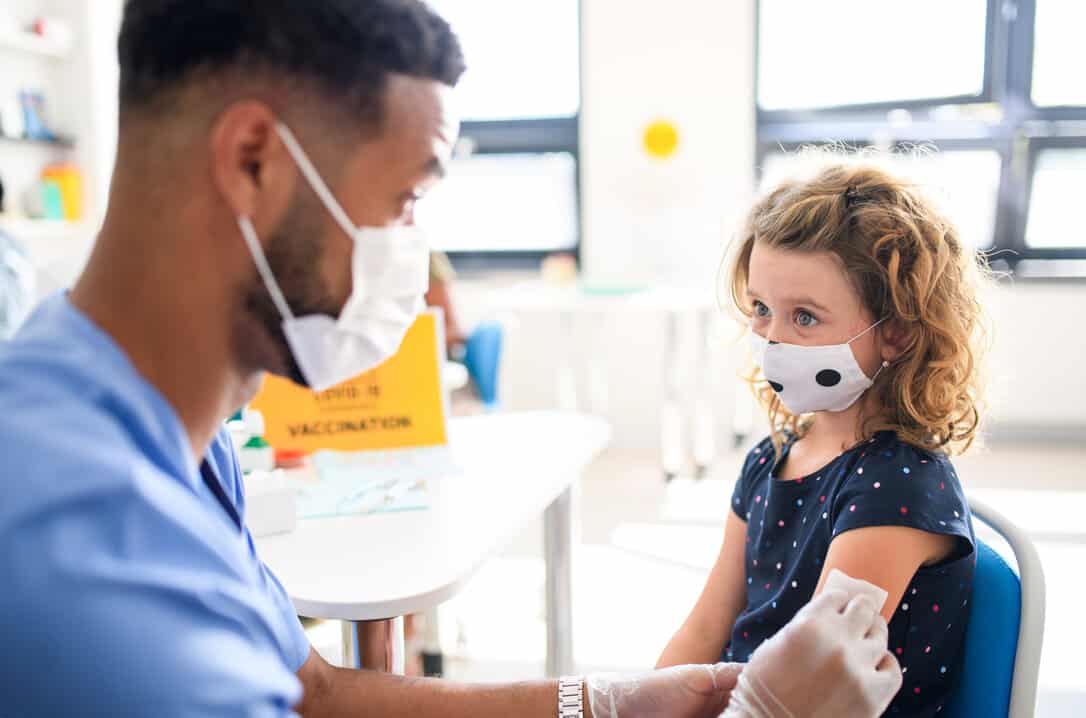 In the past year, we made great strides in reducing the effects of the pandemic. We reunited with loved ones, we were able to enjoy live music again, and we could resume our travel plans. In short, our day-to-day lives went pretty much back to normal.
Despite that, we are still dealing with some side effects of the pandemic: for instance, a decline in vaccination among children.
Let's see what that's all about.
COVID Led to the Greatest Drop in Childhood Vaccination Rates in 30 Years
The latest figures published by the World Health Organization (WHO) and UNICEF reveal that, between 2019 and 2021, there was a five-point drop in the percentage of children who were fully vaccinated against:
Diphtheria
Tetanus
Pertussis (DTP3)
The number of children who missed doses of DTP through routine immunization services totaled almost 25 million last year.
What has contributed to this drop? According to experts, key factors include:
An increasing number of children living in conflict zones and fragile settings, with limited access to immunization
Conflicting information on social media
Supply chain disruptions due to COVID-19
Resource diversion
Limited access to vaccines due to COVID containment measures
In just two years, vaccination coverage declined across every region, but East Asia and the Pacific were particularly affected.
The lack of vaccination coverage has even led to measles and polio outbreaks in 2020 and 2021, highlighting the importance of immunization. According to the WHO and UNICEF, reaching universal coverage and preventing further outbreaks will require significant efforts.
Some countries, however, have demonstrated that this situation can be handled successfully. Here are two examples:
In Uganda, COVID-19 vaccinations for priority populations, including health workers, were successfully implemented, and routine immunization coverage remained high.
In Pakistan, Government commitment and significant catch-up immunization efforts have returned the country to pre-pandemic conditions.
Planning a trip and looking for an update on COVID restrictions? We've got you covered.
The Latest COVID-19 Travel Rules
Today, we have news from Europe and Canada.
Current COVID Regulations in France
As of this writing, France requires proof of vaccination for all travelers over 12. The country's currently accepting the UK's recovery and vaccination certificate.
Those aged 18 and older must have received a booster shot if their second dose was administered more than nine months ago.
Those not fully vaccinated must provide:
A negative PCR test taken within 72 hours before departure
An Antigen test result taken within 48 hours before departure
Covid-19 travel restrictions do not apply to children under 12.
Current COVID Regulations in Greece
Since March 15th of this year, presenting a Passenger Locator Form (PLF) hasn't been required for entering Greece. Additionally, travelers visiting the country no longer have to provide a COVID-19 vaccination certificate or a negative test result.
Italy's Current COVID Regulations
It's no longer necessary to have a Green Pass to enter Italy. There's also free access to public places and public transportation.
Masks remain mandatory on some forms of transportation, including:
Ships
Ferries for interregional transport
Trains
Buses connecting more than two regions
Buses used for chartered services
Local and regional public transport
Masks are no longer required on airplanes or at indoor sporting events.
Canada's Current Covid-19 Regulations
Whether you're considering a visit to Montreal, Vancouver, or Whistler, you should know about Canada's flight COVID tests. From July 19, fully vaccinated travelers may be subject to random COVID testing.
Spain's Current COVID Travel Restrictions
Spain's current travel restrictions require passengers to show:
Proof of full vaccination – Keep in mind that a booster is required after 270 days of your second dose
A negative Covid test – Namely, a PCR taken within 72 hours of departure or an antigen taken within 24 hours
Proof of coronavirus recovery within the last six months
Plus, they will have to fill out a travel health control form. Inbound travelers coming from the UK are exempted from this rule.
Children under 12 are not subject to any of Spain's entry requirements.
Key Takeaways
In recent years, we learned to take new health precautions while traveling.
Staying up to date with the latest news from your next destination may also have become a habit for you.
It's clear that the pandemic isn't over yet, but significant progress has been made on all fronts. And, looking on the bright side, the pandemic may have made you a better traveler.
Want to get tested before your next trip? We can help you find if your next destination requires testing as well as the nearest COVID-19 testing locations in your area.