Thursday Thunder: COVID Lockdown in China + Latest Spain Travel Restrictions
·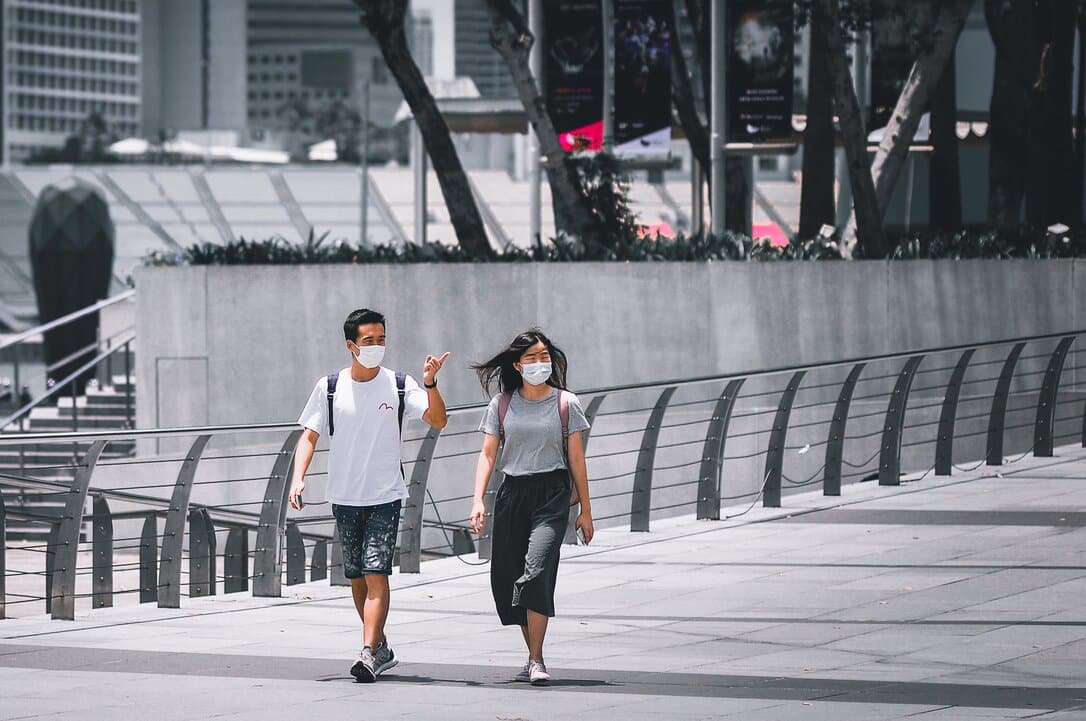 The past year has largely been a record of progress in the fight against the COVID pandemic. Happily, today the world is opening its doors to international travel on an accelerated scale.
However, in many regions of the world, travel restrictions and difficulties of all kinds remain in place. Today we will look at the current lockdown in China, since the country has resumed a path of restrictions after their national day week-long holidays. In addition, we will look at the current Spain travel restrictions.
New Lockdown in China Following COVID Outbreak
Last week, Chinese cities imposed new closures and travel restrictions after the number of new daily COVID-19 cases tripled during a week-long holiday.
Outbreaks have been reported across the country, with the most significant in inner Mongolia and the western region of Xinjiang. In both places, several hundred new cases were reported every day.
Although authorities discouraged people from leaving their cities during the National Day holiday that began on October 1, COVID in China is still going strong. New cases have risen from 600 at the beginning of the holiday to around 1,800 per day.
Restrictions Enforced in Each City
Following the preliminary positive test results, the latest lockdown began in Fenyang, a city in northern Shanxi province, last Monday.
In the Inner Mongolia region, the capital, Hohhot, announced that vehicles and passengers from outside the city would be banned from entering the city starting last Tuesday. Hohhot has recorded more than 2,000 cases in about 12 days.
Both Shanghai and the national capital Beijing have had a small but growing number of cases. Two Shanghai districts announced Monday the closure of movie theaters and other entertainment venues.
Zero-contagion Policy Still in Place
China is one of the few places in the world that continues to use harsh measures to prevent the spread of the virus.
Lining up for a free COVID test several times a week has become the norm for many Chinese citizens. In fact, Beijing and other cities require a negative result within 72 hours to enter parks, office buildings, stores, and other public places. And there is no indication that the policy will change anytime soon.
Spain Travel Restrictions: The Details
Tourists traveling to Spain this semester should be aware of the COVID entry requirements that remain in place.
The COVID Situation in Spain Today
In the country, Coronavirus cases and fatalities have remained relatively low since the vaccine was introduced a year and a half ago.
About 2,000 new infections and about 50 fatalities are reported every day on average. Hence, Spain's entry requirements remain in place.
COVID Restrictions in Spain
While most European countries have eliminated COVID regulations, Spain has maintained some of its entry requirements. At least until November 15:
Unvaccinated individuals must either prove they have recovered from COVID-19 within the last six months or provide a negative PCR or antigen test.
Vaccinated individuals don't have to go through testing. If your second vaccination was more than 270 days ago, you have to give proof that you have a booster.
Please note that Children under 12 years of age are exempt from any testing or vaccination requirements.
Additional measures may be randomly applied at the point of entry, such as:
Temperature monitoring
Visual health assessment
COVID Testing
Wearing a mask remains mandatory for those over six years of age on public transportation, in pharmacies, medical facilities and residences.
Key Takeaways
We'll keep you posted on the situation in China. Also, keep all the things we listed in mind before you visit Spain. For now, follow the preventive measures you learned during the pandemic to take care of yourself and others. Let's keep working on making COVID-19 a thing of the past.
Take a COVID-19 test before your next trip. Find testing locations near you with our international directory.