Thursday Thunder: The First Case of Polio in the US in 9 Years + COVID World News
·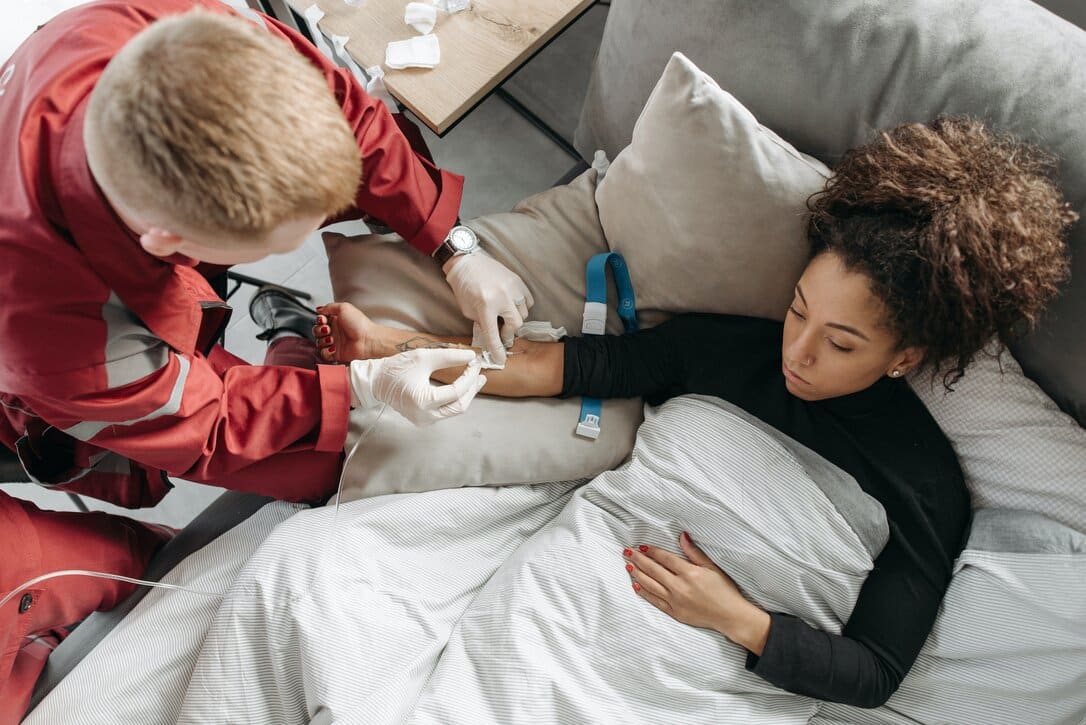 The COVID-19 pandemic is slowly becoming a distant memory. Yet, it's useful to reflect on what we have learned this far: avoiding close contact with strangers, washing our hands regularly, and taking health precautions when traveling.
As of today, we are still dealing with some remnants of COVID, and other health concerns continue to affect us worldwide. For example, although Polio is an illness we left behind years ago, a recent case in the US is currently reviving some concerns. Let's take a look.
Polio in the US: A Look at the New Case
An unvaccinated young adult from New York recently contracted polio. This is the first U.S. polio case in almost a decade. According to county officials, the patient, who lives in Rockland County, developed paralysis a month ago and had not recently traveled abroad.
The patient was infected with a virus strain derived from so-called "live vaccines". Live vaccines are common in Europe but aren't used in the U.S. Why? Because, with this type of vaccine (also known as "OPV" or "Sabin"), there's a risk of infection for immunocompromised patients. The New York case had contact with someone vaccinated with a live vaccine and got infected.
This may lead to a number of questions, including:
How is polio transmitted?
What's the status of polio in the US?
Should you be concerned?
In this section, we'll cover them all.
How Is Polio Transmitted?
Polio can be spread through contact with:
The feces of someone infected
Droplets from an infected person's sneeze or cough
For the immunocompromised, vaccination with the attenuated Sabin vaccine is the most common cause of polio in Europe. Therefore, there is a strong suspicion that the NY case originated from the patient having contact with an orally vaccinated person outside the United States.
The Status of Polio in the US (Until This Case)
As said earlier, cases of polio are becoming increasingly rare in the United States, with the second-to-last report dating from 2013. In fact, polio was declared eradicated in the U.S. in 1979, following some of the most important vaccination campaigns in polio vaccine history.
Should You Worry?
Aside from the fact that the patient is no longer contagious, this case should not concern those living in the U.S. who've been vaccinated against polio.
The inactive polio vaccines that are used in the U.S. prevent poliomyelitis 90% of the time after two doses, and 99% of the time after four doses.
COVID News From the US and Europe
No More Quarantines for Unvaccinated Individuals
The CDC updated its COVID-19 guidelines, allowing unvaccinated Americans to skip quarantine after exposure to the virus.
In contrast to the previous recommendation of a five-day quarantine for unvaccinated individuals, the new protocol recommends they wear a high-quality mask for 10 days. Plus, they should get tested on day five (or sooner) if they have symptoms.
Spain Travel Restrictions
Spain's latest travel restrictions are different for EU and UK travelers. Visitors from within the EU or Schengen area do not need to show COVID-19 documentation.
Moreover, unvaccinated UK citizens and residents are now allowed to travel to Spain. Yet, Spain entry requirements mandate UK travelers to present one of the three certificates listed below:
A negative COVID test certificate – either a PCR within 72 hours of departure or an antigen test within 24 hours of departure
A COVID vaccination certificate
A COVID recovery certificate (valid for six months) issued at least 11 days after positive testing
Key Takeaways
While countries are opening up, don't lose sight of all the lessons this pandemic has taught us: take care of your health and of those around you.
If you are planning a trip, make sure you check your destination's entry requirements before you travel. And also, don't forget to get tested for COVID-19.
Want to get tested before your next adventure? Discover testing locations near you with our international directory.