Thanksgiving Safety Tips for a Health-Conscious Holiday Season
·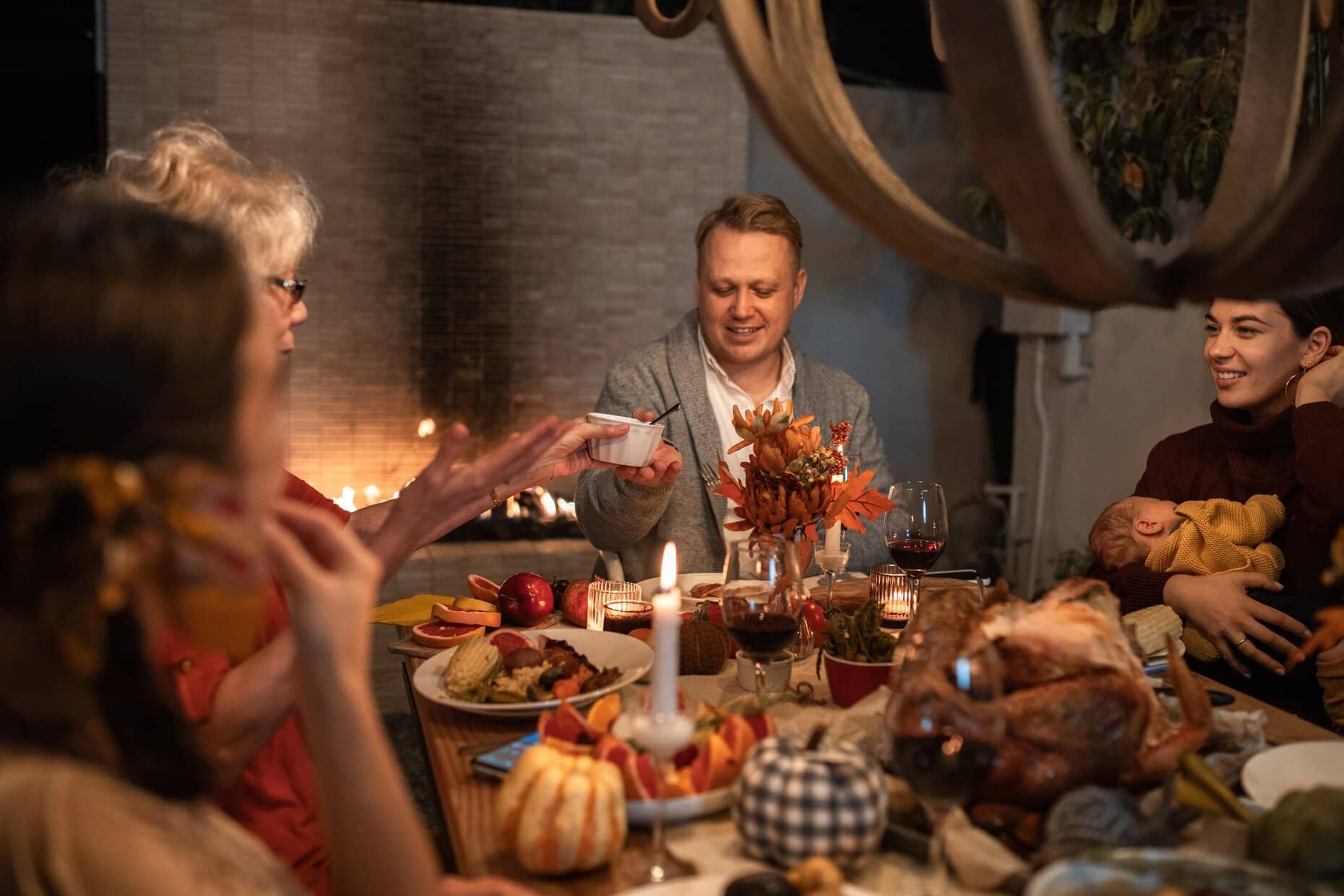 It has been almost three years since Americans enjoyed a traditional Thanksgiving. And although today it may seem like things have gone back to normal, in reality, the COVID-19 pandemic is not yet over. In fact, lately, there's been a surge in respiratory diseases across the US.
If you're planning to gather with friends or family during Thanksgiving, this post is for you. Today, we'll discuss everything you need to know to enjoy the upcoming holiday, including:
An overview of the current respiratory disease surge
Health safety tips
Ready? Let's dive in!
The Current "Tripledemic" in the U.S.
During the last few months, there has been an increase in respiratory disease cases in the United States. The diseases in question include RSV, Influenza, and COVID. As a matter of fact, many are referring to this phenomenon as a "tripledemic". But, how large is this surge?
According to the CDC:
RSV cases have increased from 14,824 the week ending October 19 to 16,512 the week ending November 5.
Influenza cases are estimated to have risen by 1.6 million last week, bringing the season's total to 4.4 million.
COVID transmission rates tend to spike around late November (although they've plateaued in recent months)
Consequently, many are wondering what they should do to keep themselves and others safe during this
Thanksgiving. Especially, those at higher risk of infection, such as:
Children
Elderly people
Immunocompromised people
How to be Safe During Thanksgiving (& Beyond): Some Health Tips
According to the experts, there's no need to panic. Nevertheless, we must be prepared and take proper precautions.
Here are some tips you may want to consider:
Stay up to date on your vaccines
Get tested before meeting family and friends
Pay attention to symptoms
Make sure to ventilate, wear a face mask, and wash your hands frequently
Let's take a closer look.
Stay Up to Date on Your Vaccines
Before gathering, experts recommend making sure you're up to date with your vaccines against COVID-19 and the flu.
When it comes to COVID vaccinations, the CDC recommends that those aged 5 or older can get a bivalent booster. The booster protects you against Omicron subvariants BA.4 and BA.5. Meanwhile, children under the age of 5 are only eligible for the primary vaccination series.
Regarding the flu, vaccination is recommended for everyone over 6 months of age. However, it's highly advised that children under the age of 8 (who have never received a flu vaccine) get two doses.
According to Dr. Murray, a Yale Medicine physician who specializes in pediatric infectious diseases:
"The influenza vaccine may not completely prevent you from getting the flu, but it has a really good chance of keeping you from getting seriously ill."
If you're looking forward to meeting with elderly relatives during this holiday, we advise you to get vaccinated against COVID.
However, if you happen to spend Thanksgiving with unvaccinated people, we recommend you gather in an outdoor area. That way, you'll highly reduce the risk of infection.
Get Tested Before Meeting Family & Friends
It goes without saying that one of the best ways to keep everyone safe is by getting tested before gathering. In fact, experts recommend you take a home Antigen test soon before heading to your family gathering.
Additionally, if you already have rapid tests at home, check their expiration date. The FDA has extended the expiration dates for many at-home test brands.
Pay Attention to Symptoms
It can be hard, but you may want to stay at home if you're experiencing:
Coughing
Runny nose
Sore throat
Sneezing
Fever
You may be experiencing these symptoms if you're going through a case of the common cold. But you could also be suffering from COVID, flu, or RSV. Plus, all these diseases spread the same way: via respiratory droplets expelled when people cough or sneeze. Therefore, if you meet with people, they'll be likely to get infected as well.
The Golden Trio: Ventilate + Wear Masks + Wash Your Hands
Face masks have already been proven effective in preventing respiratory diseases.
And although not many people are wearing them nowadays, they're still recommended in crowded places. Especially, if you plan to attend a gathering with high-risk family members afterward.
Moreover, on the day of the event, it's always good to keep the space ventilated by:
Keeping doors and windows open (even if it's just slightly)
Getting air filters
Last but not least, make sure that all guests practice frequent handwashing.
Key Takeaways
The 2022 holiday season is just beginning. And it may be the most enjoyable one we've had in a while. But it's still of utmost importance to stay safe. Luckily, we've all practiced some key COVID prevention tips over the past three years.
Want to get tested before your next holiday gathering? No matter where you are, or what type of test you need, find testing locations near you with our international directory.