A Guide to Qatar's Covid Policy for the Football World Cup
·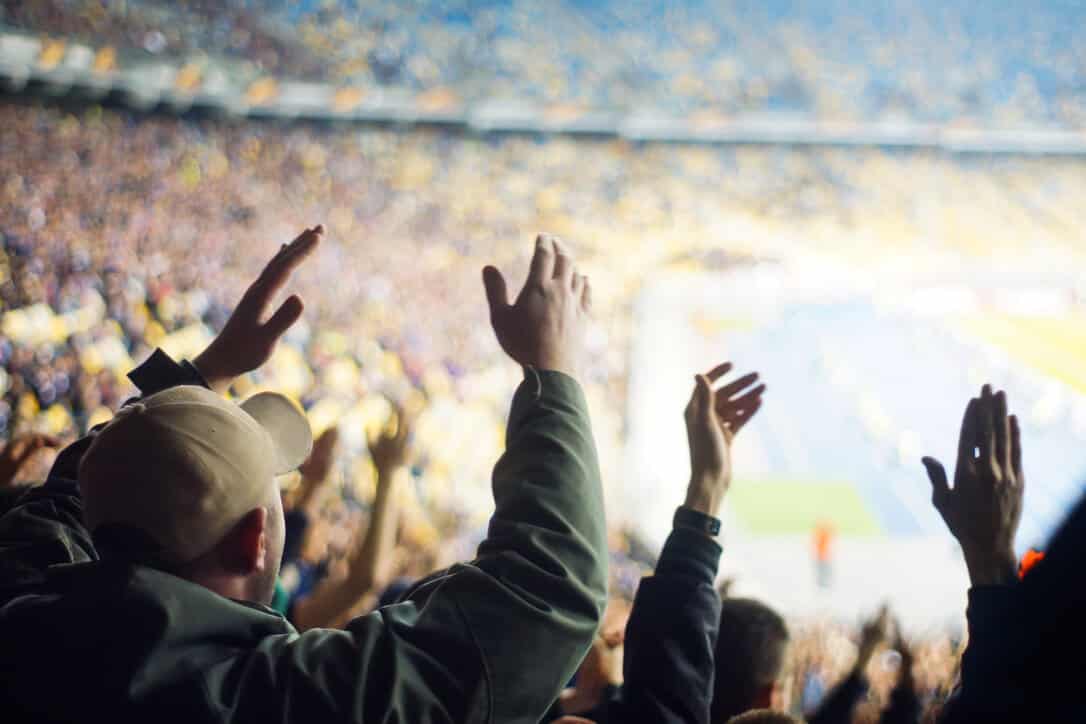 The football world cup is one of the most anticipated sports events in the world. This time around, it's going to take place in Qatar, from November 21st to December 18th.
Millions of sports fans from all around the globe are thrilled about it and they're already getting their tickets to attend. If you are one of them, then this post is just for you.
Today, we'll explain everything you need to know to make the most out of your time in Qatar.
We'll cover:
Qatar's Covid policy
Entry requirements
Accommodation
Some considerations on local laws and customs
Without further ado, let's begin!
Entry Requirements During the Football World Cup: How to Get a Hayya Card
If you're planning to travel to Qatar during the tournament, you must apply for a Hayya Card. In fact, you'll need to apply whether you'll be attending a World Cup match or not.
A Hayya Card is a type of fan ID that will grant you access to the country (in place of a visa) and to the stadiums as well. Besides, on match days, you'll have access to free public transportation. Keep in mind that, to attend the matches, all ticket holders must be fully vaccinated.
You can apply for a Hayya Card through the official website. Once you get it, you'll have access to it via an app. However, at this stage, only ticket holders can apply.
As of this writing, to get a Hayya Card you'll need to:
Be fully vaccinated
Have a match ticket
Download the Hayya Card app
There are no deadlines to apply for a Hayya Card, but consider doing it in advance to prevent delays. Additionally, bear in mind that, if you're planning to travel to Qatar before or after the World cup period, different entry conditions may apply. Check official sources to learn more.
Qatar's Covid Policy
Qatar's public transport services require everyone to wear a mask. Mask-wearing is also mandatory in taxis and on-demand transport. Additionally, make sure to download the local Covid tracing app (ETHERAZ) as you may be requested to show it before boarding public transportation. Besides, there may be a temperature check before entering stadiums and getting on public transportation.
Qatar has outstanding medical care services, but they can be quite costly for visitors. Hence, before traveling, be sure to get health travel insurance that covers any treatment in the event of an emergency, as well as Covid-19.
Accommodation
During the World Cup period, visitors will have to arrange their accommodation before traveling to Qatar. If you intend to stay in the country for more than 24 hours, you'll need to validate your accommodation to finish your Hayya Card application process.
The main booking platform will be Qatar's World Cup Accommodation Agency site. Yet, there will be other options available as well.
On the other hand, if you plan to stay with friends or family during the World Cup, your host must register your accommodation on the Hayya portal website. As of this writing, this is not possible yet, so keep an eye on the portal for the latest updates.
Some Considerations About Local Laws & Customs
Qatar's laws and customs are quite unique. You'll need to be mindful of your actions to avoid coming across as offensive, especially if you plan to visit religious areas. It's possible to face severe penalties for doing something that may not be illegal elsewhere. Including:
Displays of affection in public
Alcohol and drug use
Importation of certain goods
Displays of Affection in Public
Public displays of affection can be considered offensive in Qatar, regardless of gender, sexual orientation, or intent.
Despite legal and cultural differences, host authorities have stated that everyone is welcome at the World Cup. There will be no restrictions on non-married couples or friends sharing the same room, regardless of their sexual orientation.
However, men and women are advised to dress modestly, in line with local customs. Before going out, make sure your knees and shoulders are covered.
Alcohol and Drug Use
Local authorities are still working on policies regarding the sale and consumption of alcohol during the World Cup. There will be a difference in its availability and laws in comparison with previous tournaments.
Currently, alcohol will only be available for visitors at licensed hotels, restaurants, and bars. Moreover, the drinking age in Qatar is 21.
Bear in mind that drinking alcohol in public spaces is considered offensive. Plus, the importation of alcohol is illegal. Therefore, you won't be able to buy alcoholic beverages from duty-free shops in airports.
On the other hand, when it comes to drugs, there's zero tolerance. Use and possession of drugs can result in severe punishment, even residual amounts. In Qatar, punishments can include:
High fines
Lengthy custodial sentences
Deportation
Importation of Certain Goods
Qatar prohibits the importation of certain products. Don't carry:
Drugs
Alcohol
Adult material
Pork products
Religious literature
Electronic cigarettes or similar products
If you are found with any of these items, they will be confiscated, regardless of intended use or quantity.
Key Takeaways
Football is a widely celebrated sport, with millions of passionate fans across the world.
During the World Cup, you're going to be surrounded by large amounts of people. So, we recommend you take special measures to keep Covid at bay.
Getting tested frequently is a simple way to make sure you're Covid-free and prevent the spread of the virus. Want to get tested? Find testing locations near you with our international directory.