What You Need to Know About the New Covid-19 Variant: Omicron BA.2
·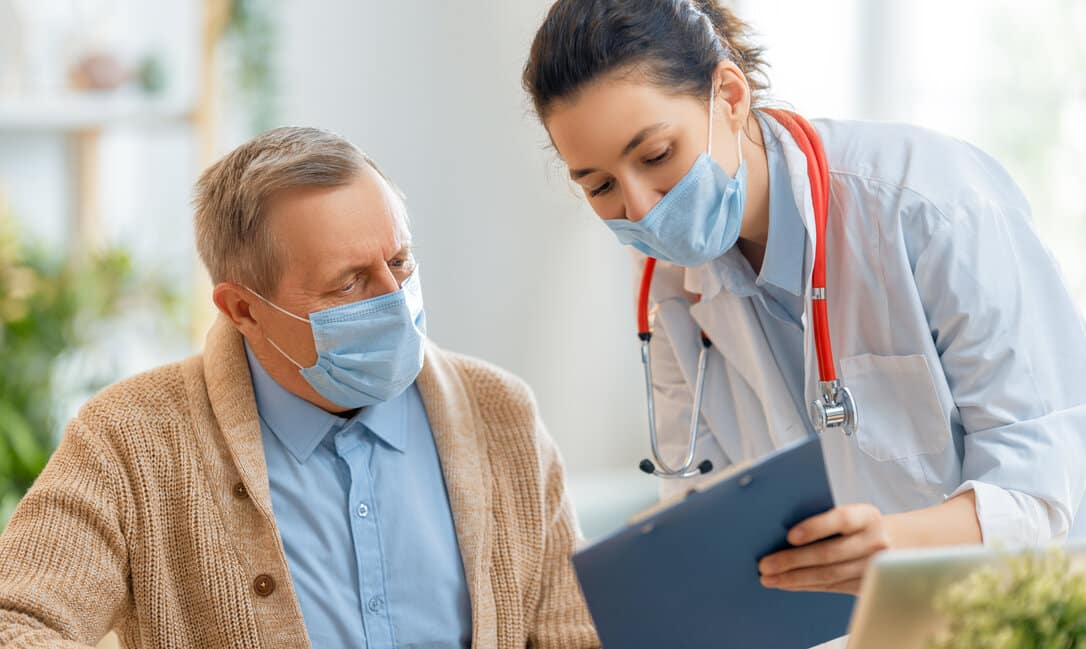 For the last two years, Covid-19 has been part of our daily lives. And fortunately, now everything seems to be returning to normal. However, new variations of the Covid -19 virus continue to emerge.
One of them was Omicron, which surfaced in November of 2021. Since then it has widely spread across nations. What's more, its spread outpaced the Delta variant and it became dominant worldwide.
As a result, experts have been studying every aspect of this highly transmissible variant. In the first months of 2022, they focused on one of its sub-variants, which had been causing a great number of Covid cases: BA.2.
In fact, on March 22nd, the WHO declared BA.2 as dominant around the world.
In this post, we'll share everything you need to know about Omicron subvariant BA. 2. We'll discuss:
What it is & its severity
The worldwide situation around this new subvariant
The likelihood of more variants developing
Without further ado, let's dive in!
What is Omicron's Subvariant BA.2?
Omicron (or BA.1) was responsible for the resurgence of Covid infections worldwide towards the end of 2021. BA.2 is one of Omicron's sub-variants. It has many similarities with BA.1. Yet, BA.2 is 30-50% more transmissible than BA.1, and is responsible for the spread of Covid throughout the first months of 2022.
Some experts believe that by the end of 2021, BA.2 was situated in rural areas, where it didn't have many chances to spread. However, once it reached larger communities, BA.2 began to move faster, exploding in Africa, Europe, Asia, and the United States.
What Is Going On Around the World?
Researchers are closely monitoring how BA.2 evolves in the U.S. According to the latest CDC reports, today this new subvariant represents 55% of Covid infections.
Although BA.2 is becoming the dominant strain, the number of Covid cases has dropped by 35% in the last few weeks, according to the CDC. Experts say that this is likely due to public health measures and demographic factors, such as the average age of the U.S. population.
Nonetheless, Hong Kong has experienced a spike in BA.2 cases, which led to drastic Covid restrictions across the territory. Moreover, there has also been a surge of BA.2 cases in the U.K and other European countries. In the case of Hong Kong, some experts attribute the surge to the elderly's reluctance to get vaccinated. Whereas in Europe, the increase of cases is likely connected to the recent lifting of all Covid public measures.
How Severe Is BA.2?
Luckily, evidence suggests that symptoms linked to BA.2 aren't more severe than those associated with BA.1.
This is especially the case for vaccinated individuals and those who have already been infected with Covid-19. Thus, infections are currently mild and BA.2 doesn't seem to pose a threat to public health.
As a matter of fact, if you were once infected with BA.1, you're likely protected from BA.2. This is the reason why, in countries where BA.1 initially hit, BA.2 hasn't been much of a problem. South Africa is a clear example.
Omicron mortality and hospitalizations have been reported across the world. However, hospital stays, ICU admittance, and deaths have been significantly lower than in previous pandemic peaks.
In contrast to previous strains, Omicron developed within a population that had grown immune to the virus thanks to previous infections and vaccines. This is why, if any new variants emerge in the future, they are likely to be less fatal as well.
However, Covid-19 is more susceptible to changes than other respiratory viruses we've known so far, such as the flu. Yet, as with the common cold coronaviruses, the transmissibility of new Covid-19 variants should eventually plateau. But, until that happens, keeping an eye on the virus is crucial.
Will Future Covid-19 Strains Be More Contagious?
According to the experts, BA.2 (alongside the previous versions of the virus) is just a natural part of Covid's progression. It's not surprising to see new virus strains as time goes by. Omicron won't be the last one. "As long as there is a COVID-19 outbreak somewhere in the world, there is going to be something new that emerges", says Dr. Nathan Grubaugh, an epidemiologist at the Yale School of Public Health.
However, mutated Covid-19 strains with little resemblance to their predecessors have also randomly emerged. And if any of the new variants were more contagious or severe than the previous ones, a rise in cases would be likely.
The best way to prevent new strains is by taking proper precautions, including:
Wearing a face mask in crowded indoor spaces
Washing your hands frequently
Practicing social distancing in mass gatherings
Getting tested regularly
Researchers agree that by getting tested regularly and reporting the results, people make it easier to keep track of the virus' evolution and detect the possibility of a case surge. Thanks to proper and regular testing, governments can take preventative measures before the virus gets out of hand again.
Wondering where to get tested? No matter where you are, or what type of test you need, find Covid testing locations near you with our international directory.