New Zealand: Same-Day Testing & Rapid Antigen Tests to Deal With the Delta Variant
·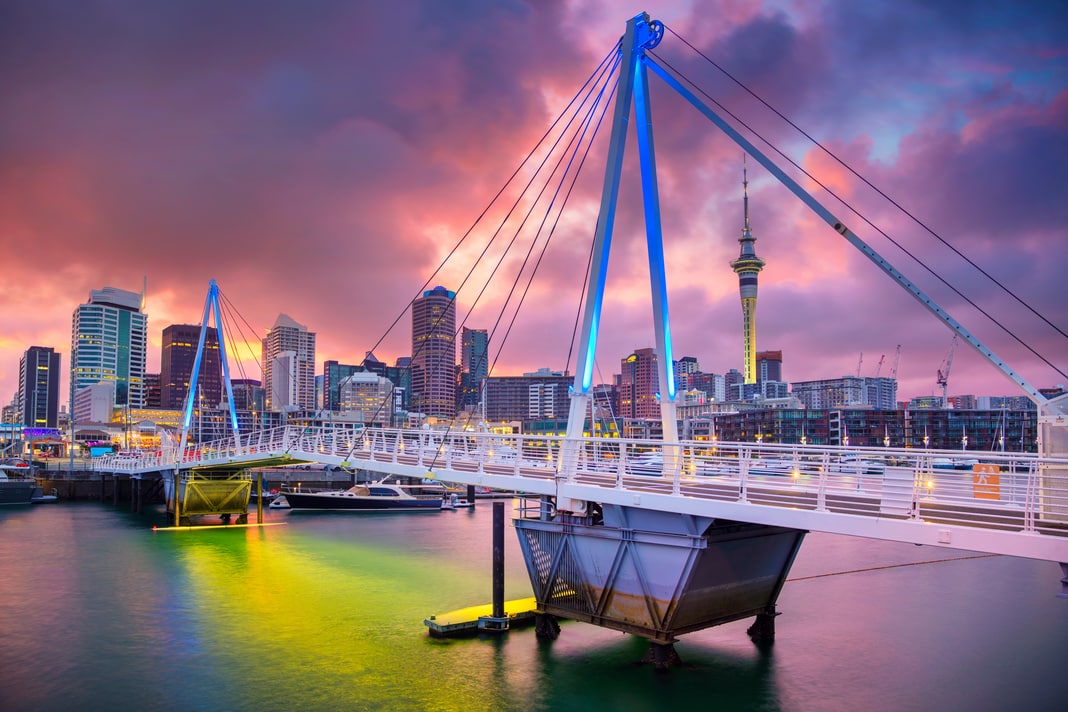 All countries around the world have taken measures to protect their people in times of Covid-19. Just a couple of weeks ago, some precautions seemed to be a thing of the past. But the new Delta and Omicron variants have motivated governments to rethink their Covid-19 prevention strategy and make new changes. New Zealand is no exception.
Since the Delta outbreak, the NZ government has announced new programs to assist individuals and whānau. New measures include everything from providing financial support for those isolating at home, to making rapid same-day antigen tests more widely available.
In this article, we'll explain everything you need to know about same-day testing measures throughout Aotearoa. Let's get started.
Brief Recap: What Is an Antigen Test?
Antigen tests were designed to detect ongoing Covid-19 infections. They're less effective than PCR tests. However, their testing procedure is less invasive and more pleasant than your average PCR. Additionally, you can get your results in only 15 minutes, which makes them great for regular screenings. Plus, antigen tests can be performed at a laboratory, a testing center, or at home.
It's worth considering that if you test positive, you will have to confirm the result with a PCR test.
Why Is Rapid Testing Important?
By getting tested frequently, individuals can minimize the chance of a Covid-19 outbreak. That's why New Zealand is promoting rapid antigen tests as a new preventive measure. The New Zealander government aims to incentivize constant screening throughout communities.
Prevention is about detecting a positive case early and assessing them quickly, thus reducing the amount of time that the infected person spends in their community before being diagnosed. Plus, using antigen tests for screening reduces laboratories' workload.
In the beginning, people will only be able to get an antigen test in front of a trained healthcare professional. Nevertheless, New Zealander Health Authorities plan to eventually distribute antigen home test kits. Experts recommend that individuals get tested 2-3 times a week, if possible.
However, it's fair to mention that antigen tests are only one of many tools you can use to combat the spread of Covid-19. Antigen tests do not substitute some simple prevention measures that benefit everyone, such as:
Wearing a face mask in crowded indoor spaces
Washing your hands frequently
Practicing social distancing
Who Is Same-Day Testing Recommended For?
Rapid antigen tests are a good fit for:
Businesses operating on-site
Domestic travelers
The general public
Businesses
This testing has been available for companies since December 1st, to be used among employees. However, some Kiwi companies have been frequently testing employees since October. Even though it's not mandatory, antigen testing is a great option to add a layer of protection to keep workers, partners, and customers healthy and safe.
Since December 1st, if you are running a large-scale business in NZ, you can get antigen tests from authorized suppliers. Nevertheless, from December 15th, if you run a small to medium business, and you don't want to opt for an authorized supplier, you can get your antigen tests from a local distributor.
Domestic Travel
Welcoming the summer season, regional boundaries will be lifted from the 15th of December. To travel around the country, you must either be fully vaccinated or have a negative antigen test result.
If you depart from the Auckland region (including Port Waikato), then you will have to be tested within 72 hours before leaving. However, some airlines or ferries will demand an antigen test taken 24 hours before departure.
The test will be available at selected pharmacies and will be supervised by a pharmacist, to guarantee that it's properly conducted. If you try to travel without taking the test, you could be fined up to $1000.
Bear in mind that if you are showing symptoms, it's recommended for you to stay home and get a PCR test instead, regardless of your vaccination status.
General Public
If you happen to frequently visit high-risk locations, or are in constant contact with strangers, getting tested every now and then could be greatly beneficial for you and those around you. In New Zealand, self-test antigen tests will become available for sale to the public in early 2022. At the moment, if you're looking to get tested, you'll need to visit a testing location.
Where Can I Get Tested?
Planning a trip across New Zealand? Are you worried about potential Covid-19 symptoms? Getting tested can keep you and those around you safe. Visit our international directory and discover testing locations offering
same-day antigen tests in your area.