New Zealand Reopens Its Borders: What You Need To Know Before you Travel to NZ
·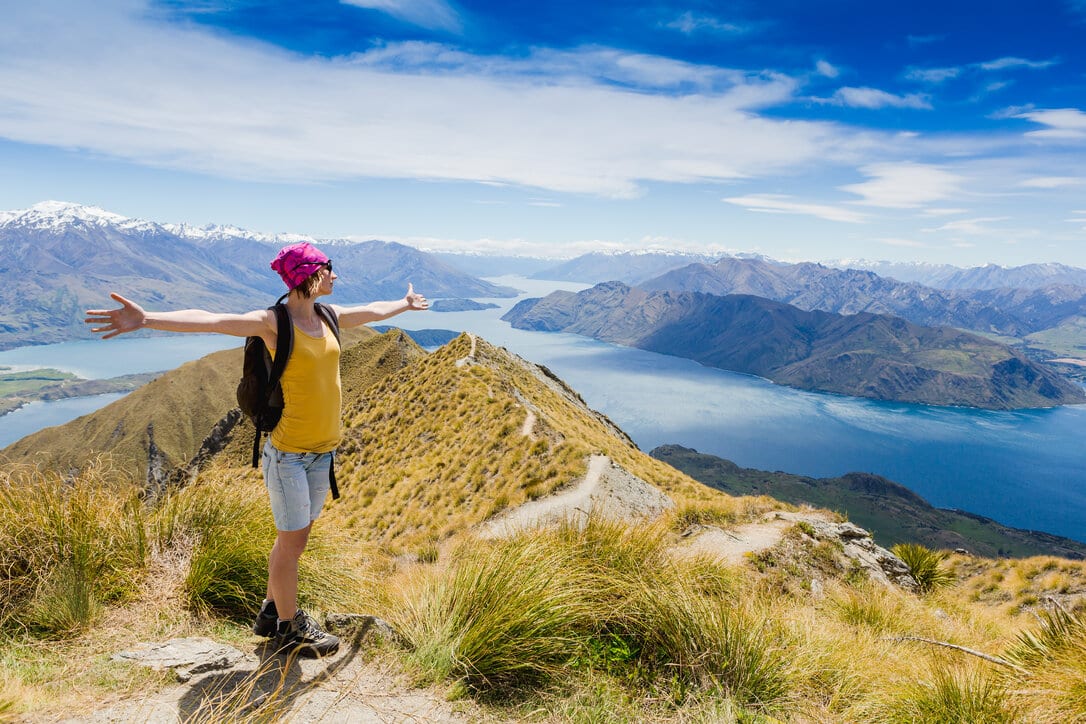 New Zealand is known for its majestic nature, the Māori indigenous culture, its friendly people, and its breathtaking beaches. Plus, it's been the backdrop of many Hollywood blockbusters, such as the Lord of the Rings saga.
After two years of Covid lockdown, finally, New Zealand reopens its borders to welcome tourists from all over the world. If you've been planning to visit the land of Kiwis, this post is for you.
Today, we'll discuss:
Who can travel to NZ
What you need to enter
Local restrictions
What will happen next
Let's get started!
Who Can Travel to NZ?
Recently, New Zealand's authorities have decided to relax Covid-19 restrictions. They're dividing the country's reopening into various steps. Right now, only New Zealand citizens and residents can travel into the country. However, starting April 13, fully vaccinated Australians will be able to enter without having to quarantine.
From May 2, travelers from 60 nations will be able to visit as well.
Visa waiver countries include:
Austria
Belgium
Canada
Chile
France
Israel
Malaysia
South Korea
You can find the full list on the NZ immigration website.
If you're traveling from any of these nations, although you won't need a visa to enter NZ, you'll need to request an NZeTA (New Zealand Electronic Travel Authority). This permit will allow you to visit the country for up to 3 months, or up to 6 if you're a UK citizen.
Additionally, if your country isn't on the list and you already hold a New Zealand visa, you will be eligible to enter on May 1st.
New Zealand Entry Requirements
To enter the land of the Kiwis, you'll need to:
Get a pre-departure test
Confirm your vaccination status
Fill out a traveler declaration
Download the NZ Covid Tracer App
Let's take a closer look.
Pre-departure Testing
Individuals traveling to NZ must get a Covid-19 test before the first international leg of their trip. You may choose one of the following types of tests:
A PCR Test, taken 48 hours before your departure
A Rapid Antigen Test, supervised by a healthcare professional, taken 24 hours before your departure
A LAMP test, supervised by a healthcare professional, performed 24 hours before your departure
Your test results must include your full name and an identifier (birthdate or passport number). Additionally, they must specify the type of test you took and the date it was performed. Your test results must be in English and can be presented in paper or digital form.
Children under the age of 2 are exempt from this requirement. You may also be exempted if, for example, you can't get tested due to medical reasons, or if you're coming from Ukraine. You can learn more about exemptions on NZ's official Covid website.
Confirm Your Vaccination Status
Unvaccinated travelers aren't currently allowed to enter NZ. As of this writing, New Zealand has approved 35 Covid vaccines.
Some of them are:
Covaxin
Moderna
Sputnik light
Sputnik V
Pfizer
Sinopharm
AstraZeneca
You can check the full list of approved vaccines on New Zealand's official Covid website.
Moreover, if you arrive in NZ without being fully vaccinated you may face a fine of up to $4000. New Zealand citizens and children under 16 are exempted from vaccination requirements.
Fill out a Traveler Declaration
All travelers need to complete a traveler form before traveling to NZ. By doing so, you'll get a New Zealand Traveller Pass, which you'll need to show during your check-in at the Airport, and to Customs after your landing. You can present it in paper or digital form.
Download the NZ Covid Tracer App
The NZ Ministry of Health has developed a Covid-19 contact tracing app to help contain the virus. This app will tell you whether you've recently been in contact with someone infected while keeping everyone's data private.
Local Covid-19 Restrictions
Local measures in NZ are dictated by a traffic light system: Red, orange, and green. As of this writing, everything is in red.
This means that you must wear a mask indoors and maintain social distance. No lockdowns are in place, so you can travel around NZ, have access to cafes and bars, and go to events. However, some venues have capacity limits. Schools and workplaces are open.
Vaccine Certificate
It's no longer necessary to prove your vaccination status to access venues in New Zealand. Still, some businesses may still ask to see your vaccine certificate.
However, venues providing essential services can't ask you for a vaccine certificate to access them. These facilities are:
Supermarkets
Pharmacies
Healthcare
Public transport
When Will New Zealand Reopen Completely?
Travel requirements worldwide are getting increasingly flexible. And New Zealand is no exception. In fact, borders are expected to go back to normal in October.
Still, although most Covid measures worldwide are being lifted, getting tested remains key. By getting tested, you can travel across the globe while complying with local regulations and keeping everyone around you safe.
Wondering where to get tested? Discover Covid testing locations near you with our worldwide directory.