New CDC Guidelines in Vaccination and COVID-19 Tracking
·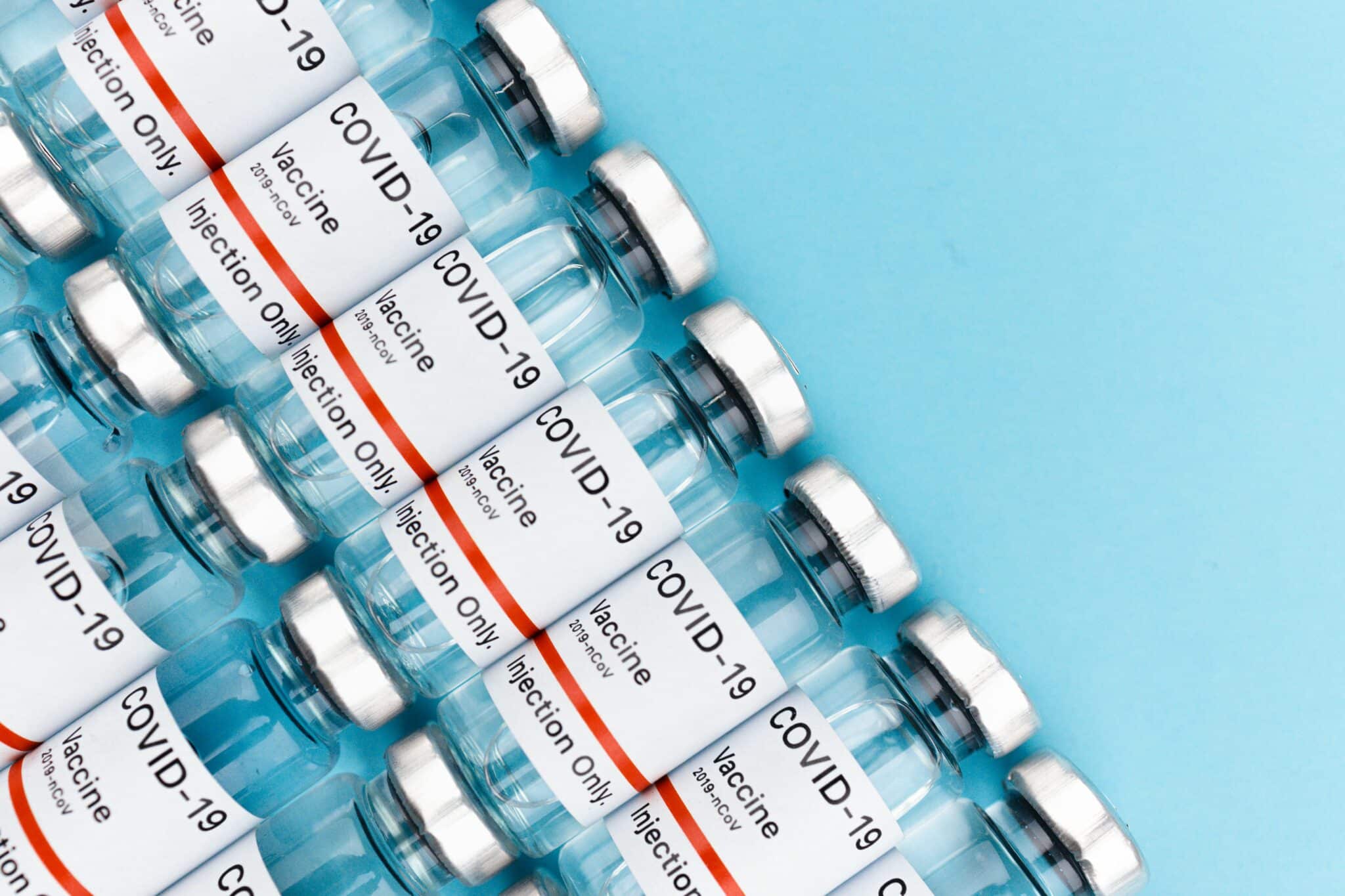 Many things have changed around the world since the COVID pandemic began. This year, it looks like COVID preventive measures have made considerable progress toward decreasing cases in many countries. And luckily, the US is no exception.
CDC data indicates there's been a steady decline in COVID cases since January. And, by the end of last month, the weekly average was 88,330 COVID cases.
So, in this new scenario, there are new CDC guidelines for COVID prevention, including:
Simplified COVID vaccine recommendations
Updated COVID tracking methods
In this traveler's report, we'll take a look at both changes, so you can stay informed and prepared for your next trip to the US.
Ready? Let's begin!
New CDC Vaccination Guidelines for COVID Prevention
The CDC recently simplified COVID-19 vaccine recommendations. The goal is to allow more flexibility for healthcare providers to administer additional doses to immunocompromised patients as needed.
But before we jump on to the new CDC vaccination guidelines it's important to note the differences between monovalent and bivalent vaccines. Both types can be found in flu and COVID-19 vaccines, but:
Monovalent vaccines contain a single virus strain.
Bivalent vaccines, on the other hand, have two strains.
The initial COVID-19 vaccines and boosters were monovalent. They targeted the original strain of the virus. Now, Pfizer and Moderna offer bivalent boosters. These cover the original strain and new Omicron variants, BA.4 and BA.5.
Pfizer and Moderna are also mRNA vaccines, which means they use messenger RNA (mRNA) to teach our cells how to build a protein. This protein triggers an immune response, helping our body recognize and fight future infections.
Now that we cleared that up, the new CDC vaccination guidelines go as follows:
An additional dose of an updated (bivalent) vaccine is allowed for adults ages 65 and older.
Additional doses are allowed for immunocompromised people.
Six-year-olds and older should receive an updated (bivalent) mRNA COVID-19 vaccine, regardless of whether they previously completed their (monovalent) primary series.
No extra action is recommended for individuals ages 6 or older who've received an updated mRNA vaccine unless they're 65+ or immunocompromised.
Multiple doses are still recommended for young children depending on their age, the vaccine, and which vaccines they previously received.
Monovalent mRNA vaccines are no longer recommended in the US.
It's important to note that, in regard to that last point, there will still be alternatives available to replace monovalent mRNA vaccines. Monovalent vaccines like Novavax or Johnson & Johnson's Janssen are still recommended by the CDC.
The Advisory Committee on Immunization Practices (ACIP) discussed these changes and expressed their support. Thus, together, the CDC and ACIP will keep monitoring COVID-19 levels and vaccine effectiveness and may discuss further changes later this year.
No More CDC Risk by County: What Will Be the New COVID Tracking Method?
In addition to those changes, the CDC also plans to stop tracking COVID-19's spread in US communities. So far, they have been tracking COVID levels by county through a color-coded system, found online as the "CDC risk by county" checker.
However, as accurate data has become more challenging to obtain, this system is becoming obsolete. But why is data more difficult to obtain now? There are two main factors involved in this:
COVID cases are decreasing
Increased at-home testing
However, this shift is also linked to the expiration of the US public health emergency, which will take place this May 11.
In this context, instead of focusing on cases, the CDC will focus on tracking COVID-related hospitalizations, similar to how they track flu spread.
A CDC spokesperson told CNN how the organization is approaching the search for a new tracking method:
They are updating the risk measure based on available data.
Their priority remains to protect public health.
The CDC will announce a new tracking system soon.
Key Takeaways
The changes made by the CDC seem very positive, both in their nature and in their potential outcome. They make it seem as if COVID is no longer a threat to travelers to the US.
However, this doesn't mean you should go unprepared. As we've seen with the COVID pandemic, travelers are key participants in preventing the spread of diseases around the world. So, if you're about to travel, make sure to stay informed and follow your destination's latest travel guidelines for a safe journey.
And this applies not only to international travelers but also to domestic travelers. In fact, the CDC recommends being up-to-date with vaccinations no matter how low COVID spread levels are in your area right now.
Need a COVID test before you go on your next adventure? Discover testing locations near you with our international directory.