Monkeypox Global Health Emergency + COVID World News
·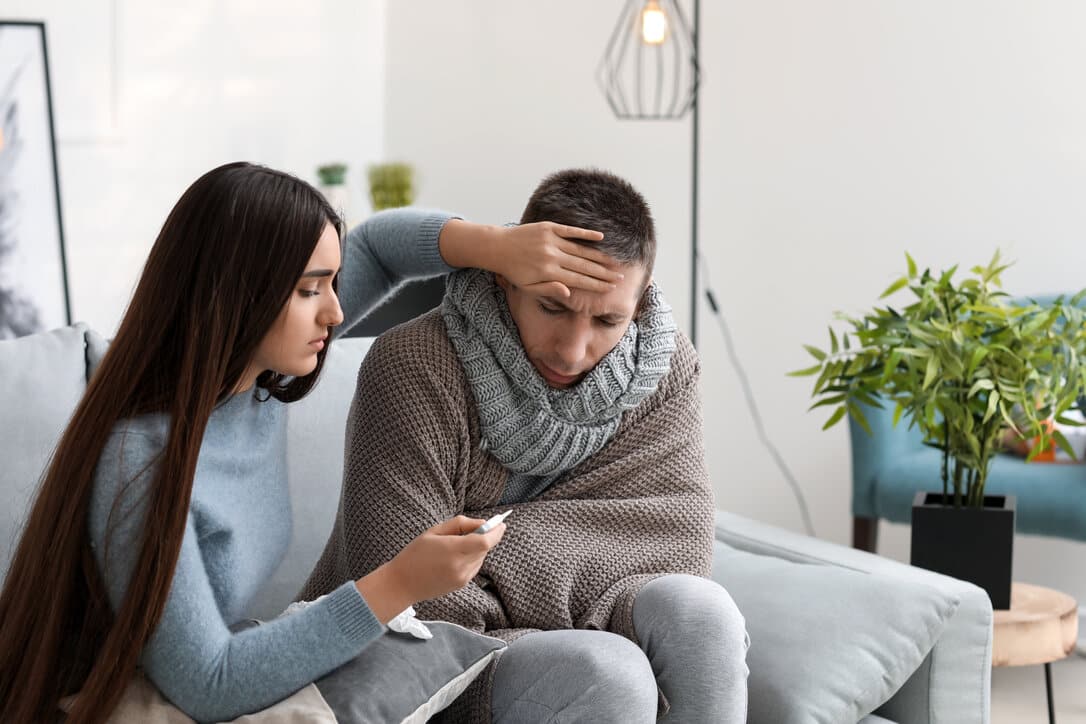 In the last two years, the world took many steps toward ending the COVID pandemic. Today, music venues, theaters, and cinemas are thriving again, and many travelers are planning their next adventure.
Unfortunately, there's a new illness to worry about: Monkeypox was recently declared a global health emergency. However, it's not all bad: For now, it won't interfere with your travel plans as COVID did. In this post, we'll share what we know about Monkeypox so far, as well as some of the latest COVID world news.
Monkeypox Is Now a Global Health Emergency
The World Health Organization (WHO) stated last Saturday that Monkeypox is spreading fast, with new modes of transmission that aren't yet understood. As a result, the disease has been declared an "emergency" under international health regulations.
Why Was Monkeypox Deemed an "Emergency"?
To this day, the number of Monkeypox infections has risen to more than 16,000 in 75 countries and territories. There have been 5 fatal cases so far. This raises WHO's concerns about future challenges that the disease may pose.
Globally, Monkeypox only poses a moderate risk. According to WHO director Tedros Adhanom Gebreyesus, the only exception is Europe, where the threat is more significant.
But, in light of the increasing number of cases, it's being studied whether further international spread is likely. Nevertheless, the risk of Monkeypox interfering with international travel is currently low.
Monkeypox Can Still Be Controlled
Although The WHO declared a public health emergency, according to the organization, the outbreak is mostly being spread through sexual contact, especially between men who have sex with men. However, anyone can get infected, particularly if they don't practice safe sex.
So far, these are the best ways to prevent Monkeypox:
Avoiding skin-to-skin contact with anyone with Monkeypox symptoms
Thoroughly cleaning surfaces touched by infected individuals
Practicing safe sex
Washing your hands frequently
It's safe to say that the disease doesn't pose an immediate risk. In Tedros' view, it's still possible to control the disease by providing effective information and services, and protecting those affected.
Moving on, let's take a look at some recent COVID updates.
The Latest COVID World News
As of this writing, COVID cases are spiking in Asia, with a 26% increase in the last few weeks. Let's take a look at the most affected countries.
A Look at Asia's COVID Situation
As the BA.5 Omicron subvariant spreads worldwide, Japan reached 200,000 COVID-19 cases for the first time. As of the end of last week, Japan had 881,791 cases with an increase of 74%, leading all world COVID-19 statistics.
On the other hand, South Korea saw 26,299 COVID-19 infections last week, compared to 12,692 the week before. Fatal cases have also increased.
Consequently, as of Monday, the South Korean government adopted the following preventive measures:
International travelers must take a PCR test within 24 hours before entering the country.
Visits to nursing homes, senior care hospitals, and psychiatric institutions are restricted to safeguard high-risk patients.
Australia COVID Cases and Current Scenario
There is also an increase in COVID-19 infections in Australia.
In the past seven days, Australia has been the third country with the most COVID cases per million people.
Australia is experiencing the following figures:
322,924 COVID-19 infections
159 patients in intensive care
510 fatal cases
At the moment, Australia mandates mask wearing in high-risk settings. If you're visiting Australia soon, you'll have to wear a face mask when riding public transport or visiting an elderly home.
Key Takeaways
During the pandemic, we learned new ways to protect our health and the health of those we care about. Good practices like frequent hand washing should stay with us, even after COVID-19 becomes a memory.
And although the news are less worrying than in 2020, the Monkeypox outbreak won't change this situation: we should continue taking care of each other. Especially when it can be done through very simple measures.
Do you need to get tested for your next trip? Discover local COVID-19 testing locations with our global directory.