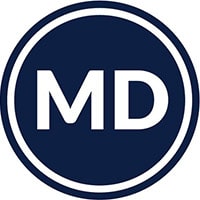 My Doctor Medical Group
PCR tests in San Francisco, CA, United States
---
My Doctor Medical Group is a physician-owned concierge medical practice in downtown San Francisco and a leader in COVID-19 testing for international travel and testing of employees and production crews in the San Francisco Bay Area. We have tested over 25,000 people since April 2020.
Most of our patients are tested at our secure offices 7 days a week in the historic 450 Sutter building in downtown San Francisco. On-site parking is available. However, we also have options for bringing licensed professionals to your location upon request.
Our practice uses only licensed Registered Nurses and Medical Doctors for test collection, and only uses gold-standard methodology such as RT-PCR on a nasopharyngeal swab, meeting standards for all international destinations. We are specifically authorized for testing for Hong Kong, Singapore, Nicaragua, Japan, French Polynesia, and other destinations requiring specific test methods and documentation.
For on-site concierge test collection for corporate or production testing throughout the Bay Area, or for other special requests, please contact us via https://mydoctorsf.com/contact.
Sincerely, Paul Abramson MD, Medical Director
Verified testing location
This is a TestforTravel Certified location
Accepted payment methods
Mastercard
Visa
Discover
American Express
Monday

9:00 AM - 5:00 PM

Tuesday

9:00 AM - 5:00 PM

Wednesday

9:00 AM - 5:00 PM

Thursday

9:00 AM - 5:00 PM

Friday

9:00 AM - 5:00 PM

Saturday

9:30 AM - 4:00 PM

Sunday

10:00 AM - 3:30 PM
Appointment required
Business information
---