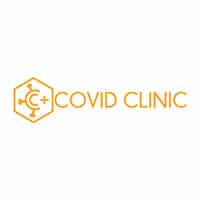 COVID Clinic
PCR, Antigen & Antibody tests in Anaheim, CA, United States
Send a message
Please note that we can not guarantee a response. If you do not hear back, please call this testing location for more information.
---
Get in touch directly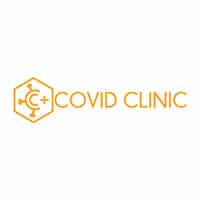 COVID Clinic
Location

1700 S Harbor Blvd, Anaheim, CA, United States

Phone
Founded by Dr. Matthew Abinante, Covid Clinic is a 501(c)(3) non-profit that seeks to offer individuals access to COVID-19 testing and slow the spread of the coronavirus. Covid Clinic offers patients of all ages an efficient testing process that features the Rapid Antibody, Rapid Antigen, Standard PCR and Antigen/Flu Combination tests, as well as rapid testing for worldwide travel. All tests made available at Covid Clinic's testing sites are performed by CLIA certified labs and have received an Emergency Use Authorization from the FDA.
PCR
Nasopharyngeal swab available for the 1-2 day result (excluding Sundays) PCR test.
Tags
Drive Through Testing

Tests Children

Corporate Group Testing
Other locations near by
Bluedoor Urgent Care

Location

Los Angeles, CA, United States

---

PCR 72 hours

Antigen 15 minutes

Antibody 15 minutes

Equaltox Laboratory

Location

Los Angeles, CA, United States

---

Equaltox Laboratory

Location

Santa Ana, CA, United States

---

PCR 48 hours

Antibody 10 minutes

Exer Urgent Care

Location

Los Angeles, CA, United States

---

PCR Next day

Antigen hours

Antibody Next day

Exer Urgent Care

Location

Pasadena, CA, United States

---

PCR Next day

Antigen hours

Antibody Next day

Exposition Park Testing Site

Location

Los Angeles, CA, United States

---

Malibu Medical Group

Location

Malibu, CA, United States

---

PCR 72 hours

Antigen 15 minutes

Antibody 72 hours

My Concierge MD

Location

Beverly Hills, CA, United States

---

PCR Same day

Antigen 15 minutes

Antibody 15 minutes

My Concierge MD

Location

Los Angeles, CA, United States

---

PCR Same day

Antigen 15 minutes

Antibody 15 minutes

One Medical

Location

Los Angeles, CA, United States

---

PCR 72 hours

Antigen minutes

Antibody 72 hours

PM Pediatrics

Location

Los Angeles, CA, United States

---

PCR 72 hours

Antigen minutes

UCLA Health

Location

Los Angeles, CA, United States

---

Good Hearts Testing

Location

Venice, CA, United States

---

Med2u Inc

Location

CA, United States

---

PCR 28 hours

Antigen 28 hours

Antibody 28 hours

Sameday Health

Location

Woodland Hills, CA, United States

---

PCR 60 minutes

Antigen 30 minutes

Antibody 30 minutes

Sameday Health

Location

Manhattan Beach, CA, United States

---

PCR 60 minutes

Antigen 30 minutes

Antibody 30 minutes

Sameday Health

Location

Los Angeles, CA, United States

---

PCR 1 hour

Antigen 30 minutes

Antibody 30 minutes

Sameday Health

Location

Redondo Beach, CA, United States

---

PCR 60 minutes

Antigen 30 minutes

Antibody 30 minutes

Sameday Health

Location

Santa Monica, CA, United States

---

PCR 60 minutes

Antigen 30 minutes

Antibody 30 minutes

Sameday Health

Location

Brea, CA, United States

---

PCR 1 hour

Antigen 30 minutes

Antibody 30 minutes

Bio Testing Labs

Location

Anaheim, CA, United States

---

PCR 24 hours

Antigen 24 hours

Antibody 15 minutes

Passport Health

Location

Tustin, CA, United States

---

PCR 72 hours

Antigen 72 hours

Passport Health

Location

Los Angeles, CA, United States

---

PCR 72 hours

Antigen 72 hours

Passport Health

Location

El Segundo, CA, United States

---

PCR 72 hours

Antigen 72 hours

Passport Health

Location

Burbank, CA, United States

---

PCR 72 hours

Antigen 72 hours

Hybrid MD Urgent Care

Location

San Clemente, CA, United States

---

PCR 72 hours

Antigen 30 minutes

Antibody 30 minutes

Premium Health

Location

Irvine, CA, United States

---

PCR 16 hours

Antigen 15 minutes

Premium Health

Location

Santa Ana, CA, United States

---

PCR Same day

Antigen 15 minutes

Total Testing Solutions

Location

Los Angeles, CA, United States

---

PCR 24 hours

Antigen 15 minutes

Antibody 72 hours

Total Testing Solutions

Location

Los Angeles, CA, United States

---

PCR 24 hours

Antigen 15 minutes

Antibody 72 hours

Total Testing Solutions

Location

Los Angeles, CA, United States

---

PCR 24 hours

Antigen 15 minutes

Antibody 72 hours

Total Testing Solutions

Location

North Hollywood, CA, United States

---

PCR 24 hours

Antigen 15 minutes

Antibody 72 hours

Medivolve Inc.

Location

Brea, CA, United States

---

PCR 48 hours

Antigen 20 minutes

Antibody 10 minutes

COVID Clinic

Location

Los Angeles, CA, United States

---

PCR 2 hours

Antigen 1 hour

Antibody 1 hour

COVID Clinic

Location

Moreno Valley, CA, United States

---

PCR 2 hours

Antigen 1 hour

Antibody 1 hour

COVID Clinic

Location

Victorville, CA, United States

---

PCR 2 hours

Antigen 1 hour

Antibody 1 hour

COVID Clinic

Location

Anaheim, CA, United States

---

PCR 2 hours

Antigen 1 hour

Antibody 1 hour

COVID Clinic

Location

City Of Industry, CA, United States

---

PCR 2 hours

Antigen 1 hour

Antibody 1 hour

COVID Clinic

Location

Brea, CA, United States

---

PCR 2 hours

Antigen 1 hour

Antibody 1 hour

COVID Clinic

Location

Westminster, CA, United States

---

PCR 2 hours

Antigen 1 hour

Antibody 1 hour

COVID Clinic

Location

Ontario, CA, United States

---

PCR 2 hours

Antigen 1 hour

Antibody 1 hour

COVID Clinic

Location

Carlsbad, CA, United States

---

PCR 2 hours

Antigen 1 hour

Antibody 1 hour

COVID Clinic

Location

Los Angeles, CA, United States

---

PCR 2 hours

Antigen 1 hour

Antibody 1 hour

COVID Clinic

Location

Santa Ana, CA, United States

---

PCR 2 hours

Antigen 1 hour

Antibody 1 hour

COVID Clinic

Location

Torrance, CA, United States

---

PCR 2 hours

Antigen 1 hour

Antibody 1 hour

COVID Clinic

Location

Burbank, CA, United States

---

PCR 2 hours

Antigen 1 hour

Antibody 1 hour

COVID Clinic

Location

Temecula, CA, United States

---

PCR 2 hours

Antigen 1 hour

Antibody 1 hour

COVID Clinic

Location

Jurupa Valley, CA, United States

---

PCR 2 hours

Antigen 1 hour

Antibody 1 hour

COVID Clinic

Location

San Bernardino, CA, United States

---

PCR 2 hours

Antigen 1 hour

Antibody 1 hour

COVID Clinic

Location

Lakewood, CA, United States

---

PCR 2 hours

Antigen 1 hour

Antibody 1 hour

COVID Clinic

Location

Jurupa Valley, CA, United States

---

PCR 2 hours

Antigen 1 hour

Antibody 1 hour

COVID Clinic

Location

Laguna Niguel, CA, United States

---

PCR 2 hours

Antigen 1 hour

Antibody 1 hour

COVID Clinic

Location

Garden Grove, CA, United States

---

PCR 36 hours

Antigen 1 hour

Antibody 1 hour

COVID Clinic

Location

Garden Grove, CA, United States

---

PCR 2 hours

Antigen 1 hour

Antibody 1 hour

COVID Clinic

Location

Fullerton, CA, United States

---

PCR 2 hours

Antigen 1 hour

Antibody 1 hour

COVID Clinic

Location

Orange, CA, United States

---

PCR 2 hours

Antigen 1 hour

Antibody 1 hour

COVID Clinic

Location

Stanton, CA, United States

---

PCR 2 hours

Antigen 1 hour

Antibody 1 hour

COVID Clinic

Location

Anaheim, CA, United States

---

PCR 2 hours

Antigen 1 hour

Antibody 1 hour

COVID Clinic

Location

Anaheim, CA 92808, United States

---

PCR 2 hours

Antigen 1 hour

Antibody 1 hour

COVID Clinic

Location

Buena Park, CA, United States

---

PCR 2 hours

Antigen 1 hour

Antibody 1 hour

COVID Clinic

Location

Costa Mesa, CA, United States

---

PCR 2 hours

Antigen 1 hour

Antibody 1 hour

COVID Clinic

Location

Irvine, CA, United States

---

PCR 2 hours

Antigen 1 hour

Antibody 1 hour

COVID Clinic

Location

Irvine, CA, United States

---

PCR 2 hours

Antigen 1 hour

Antibody 1 hour

COVID Clinic

Location

Irvine, CA, United States

---

PCR 2 hours

Antigen 1 hour

Antibody 1 hour

COVID Clinic

Location

Los Angeles, CA, United States

---

COVID Clinic

Location

Irvine, CA, United States

---

PCR 2 hours

Antigen 1 hour

Antibody 1 hour

COVID Clinic

Location

Irvine, CA, United States

---

PCR 2 hours

Antigen 1 hour

Antibody 1 hour

CityHealth

Location

Long Beach, CA, United States

---

Heal 360

Location

Garden Grove, CA, United States

---

Sameday Health

Location

Long Beach, CA, United States

---

PCR 1 hour

Antigen 30 minutes

Antibody 30 minutes

Sameday Health

Location

Los Angeles, CA, United States

---

PCR 12 hours

Antigen 30 minutes

Sameday Health

Location

West Hollywood, CA, United States

---

PCR 1 hour

Antigen 30 minutes

Sameday Health

Location

Los Angeles, CA, United States

---

PCR 1 hour

Antigen 30 minutes

COVID Clinic

Location

Inglewood, CA, United States

---

PCR 2 hours

Antigen 1 hour

Antibody 1 hour

COVID Clinic

Location

Santa Ana, CA, United States

---

PCR 2 hours

Antigen 1 hour

Antibody 1 hour

Sameday Health

Location

Studio City, CA, United States

---

PCR 1 hour

Antigen 30 minutes

Sameday Health

Location

Santa Monica, CA, United States

---

PCR 1 hour

Antigen 30 minutes

COVID Clinic

Location

Buena Park, CA, United States

---

PCR 2 hours

Antigen 1 hour

Antibody 1 hour

COVID Clinic

Location

Anaheim, CA, United States

---

PCR 2 hours

Antigen 1 hour

Antibody 1 hour

COVID Clinic

Location

Anaheim, CA, United States

---

PCR 2 hours

Antigen 1 hour

Antibody 1 hour

COVID Clinic

Location

La Habra, CA, United States

---

PCR 2 hours

Antigen 1 hour

Antibody 1 hour

COVID Clinic

Location

Lake Forest, CA, United States

---

PCR 2 hours

Antigen 1 hour

Antibody 1 hour

COVID Clinic

Location

Westminster, CA, United States

---

PCR 2 hours

Antigen 1 hour

Antibody 1 hour

COVID Clinic

Location

Pasadena, CA, United States

---

PCR 2 hours

Antigen 1 hour

COVID Clinic

Location

Temecula, CA, United States

---

PCR 2 hours

Antigen 1 hour

Antibody 1 hour

COVID Clinic

Location

Temecula, CA, United States

---

PCR 2 hours

Antigen 1 hour

Antibody 1 hour

COVID Clinic

Location

Gardena, CA, United States

---

PCR 2 hours

Antigen 1 hour

Antibody 1 hour

COVID Clinic

Location

Los Angeles, CA, United States

---

PCR 2 hours

Antigen 1 hour

Sameday Health

Location

Los Angeles, CA, United States

---

PCR 1 hour

Antigen 30 minutes

Antibody 30 minutes

COVID Clinic

Location

Anaheim, CA, United States

---

PCR 2 hours

Antigen 1 hour

Antibody 1 hour

COVID Clinic

Location

Anaheim, CA, United States

---

PCR 2 hours

Antigen 1 hour

Antibody 1 hour

COVID Clinic

Location

Ontario, CA, United States

---

PCR 2 hours

Antigen 1 hour

Antibody 1 hour

COVID Clinic

Location

Arcadia, CA, United States

---

PCR 2 hours

Antigen 1 hour

Antibody 1 hour

Good Hearts Testing

Location

West Hollywood, CA, United States

---

Worksite Labs

Location

Hawthorne, CA, United States

---

Worksite Labs

Location

Long Beach, CA, United States

---

COVID Clinic

Location

Mission Viejo, CA, United States

---

PCR 2 hours

Antigen 1 hour

Antibody 1 hour

COVID Clinic

Location

Mission Viejo, CA, United States

---

PCR 2 hours

Antigen 1 hour

Antibody 1 hour

COVID Clinic

Location

Sun City, CA, United States

---

PCR 36 hours

Antigen 1 hour

COVID Clinic

Location

Torrance, CA, United States

---

PCR 2 hours

Antigen 1 hour

Antibody 1 hour

COVID Clinic

Location

Simi Valley, CA, United States

---

PCR 2 hours

Antigen 1 hour

Antibody 1 hour

COVID Clinic

Location

Los Angeles, CA, United States

---

PCR 2 hours

Antigen 1 hour

Premium Health

Location

Anaheim, CA, United States

---

PCR Same day

Antigen 15 minutes

Premium Health

Location

Bell Gardens, CA, United States

---

PCR Same day

Antigen 15 minutes

Premium Health

Location

Los Angeles, CA, United States

---

PCR Same day

Antigen 15 minutes

Premium Health

Location

Diamond Bar, CA, United States

---

PCR Same day

Antigen 15 minutes

Premium Health

Location

Los Angeles, CA, United States

---

PCR Same day

Antigen 15 minutes

Premium Health

Location

Long Beach, CA, United States

---

PCR Same day

Antigen 15 minutes

Premium Health

Location

Ontario, CA, United States

---

PCR Same day

Antigen 15 minutes

Premium Health

Location

Riverside, CA, United States

---

PCR Same day

Antigen 15 minutes

Premium Health

Location

Torrance, CA, United States

---

PCR Same day

Antigen 15 minutes

Premium Health

Location

West Covina, CA, United States

---

PCR Same day

Antigen 15 minutes

Premium Health

Location

Oceanside, CA, United States

---

PCR Same day

Antigen 15 minutes

Premium Health

Location

Los Angeles, CA, United States

---

PCR Same day

Antigen 15 minutes

Premium Health

Location

Los Angeles, CA, United States

---

PCR Same day

Antigen 15 minutes

Premium Health

Location

Orange, CA, United States

---

PCR Same day

Antigen 15 minutes

Premium Health

Location

Huntington Park, CA, United States

---

PCR Same day

Antigen 15 minutes

Premium Health

Location

Los Angeles, CA, United States

---

PCR Same day

Antigen 15 minutes

Premium Health

Location

Los Angeles, CA, United States

---

PCR Same day

Antigen 15 minutes

Premium Health

Location

Panorama City, CA, United States

---

PCR Same day

Antigen 15 minutes

COVID Clinic

Location

Mission Viejo, CA, United States

---

PCR 2 hours

Antigen 1 hour

Antibody 1 hour
Business information
Address

1700 S Harbor Blvd, Anaheim, CA, United States

Phone

Website
Report inaccurate information
Report this listing
Is any information on this listing inaccurate? Please let us know below the misrepresented information