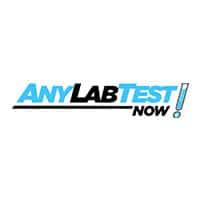 Any Lab Test Now – Rockwall, TX
PCR, Antigen & Antibody tests in Rockwall, TX, United States
Coronavirus (COVID-19) is an illness caused by a virus that is transmitted from person to person. Symptom can range from mild (or no symptoms) to severe illness. One can be infected from respiratory droplets when an infected person sneezes or coughs. Other ways that one can be infected is by touching a surface or object that has the virus on it, and then touching their mouth, nose, or eyes. The PCR swab test is a qualitative nasal or nasopharyngeal collection that detects the live active virus for SARS-CoV-2, the virus that causes COVID-19. This test helps identify if you have been exposed to the virus. The COVID-19 PCR test is a molecular test that detects the virus's genetic material. Any Lab Test Now does not accept insurance. Click the "Test Details" below to learn about other possible payment options. TEST DETAILS The COVID-19 PCR swab test is a diagnostics test to indentify if you have an active infection of the virus. Individuals can have COVID-19 testing fully paid by their health plan or the government, with no out of pocket cost, when billed to the health plan or the government. If you are looking for that No-Cost option, contact your healthcare provider. You may be able to submit the expenses associated with this testing to your Health Savings Account, Flexible Spending Account, Health Reimbursement Account, or similar account for reimbursement. Please check with your health account administrator.
PCR
Nasal Swab
RT-PCR We use the Accula Analizer on site with fast and highly accurateresults. This test is widely accepted for travel.
Antigen
Nasal Swab
Quidel Sofia2 rapid antigen test. It is known for accuracy and rapid results while you wait.
Antibody
Blood Sample
We offer both covid antibody (post infection) and covid antibody (post vaccine) tests, $69 for rapid antibody test IgG/IgM
Business information
Address

714 East Interstate 30, Rockwall, TX, United States

Phone

Website