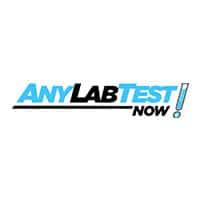 Any Lab Test Now – Northwest, TX
PCR, Antibody & Antigen tests in Houston, TX, United States
---
Any Lab Test Now – Northwest offers both rapid, same-day COVID-19 PCR and antigen testing, as well as standard COVID-19 RT-PCR testing (results in 36 – 48 hours). If you are scheduled to travel internationally, the same-day test will fit your travel schedule! Appointments and face masks are required.
Types of tests
PCR
Nasal Swab
Same Day PCR test results will be available in 4 hours or less. Standard RT-PCR test results are available in 36 - 48 hours.
Antibody
Blood Sample
COVID-19 IgM Antibody Test (Blood). This is not a diagnostic test for an active infection.
Antigen
Nasal Swab
Rapid Antigen Test
Accepted payment methods
Mastercard
Visa
Discover
American Express
Cash
Monday

8:30 AM - 6:00 PM

Tuesday

8:30 AM - 6:00 PM

Wednesday

8:30 AM - 6:00 PM

Thursday

8:30 AM - 6:00 PM

Friday

8:30 AM - 6:00 PM

Saturday

10:00 AM - 2:00 PM

Sunday

Closed
Appointment required
Business information
---