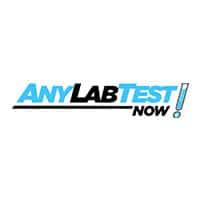 Any Lab Test Now – Medina, OH
PCR, Antigen & Antibody tests in Medina, OH, United States
Easy, quick and affordable. No Appointment Necessary. We do not accept insurance, but check with your insurance, you may be able to bill them yourself. Please pull around back of building, stay in your vehicle and call the number on the sign. We will be right out to service you! Call 330-723-8378 for more information. SAME DAY RT PCR Test $249. Rapid Antigen 15 minutes - $99. Antibody - $129. Vaccine Generated Antibody - $139. Expedited one hour services also available!
PCR
Nasal Swab
RT-PCR nasal swab (same day results)
Antigen
Nasal Swab
The COVID-19 antigen test is designed to detect specific proteins on the virus.
Antibody
Blood Sample
The test is a qualitative test that detects the IgG antibodies to SARS-CoV-2, the virus that causes COVID-19.
Accepted payment methods
Mastercard

Visa

Discover

American Express

Cash

Apple Pay

Google Pay

Samsung Pay
Business information
Address

5155 Buehlers Dr, Medina, OH, United States

Phone

Website