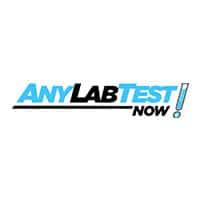 Any Lab Test Now – Huntersville, NC
PCR, Antigen & Antibody tests in Huntersville, NC, United States
---
Any Lab Test Now – Huntersville is your local resource for fast, COVID-19 RT-PCR testing, as required by some travel destinations prior todeparture. We make it easy for travelers to access testing services to ensure they enjoy their upcoming trip.
Travelers should check their destination's COVID-19 RT-PCR testing requirements at least 7 to 10 days before trip departure as many countries have a short testing window prior to departure (72 hours – 7 days). An appointment must be scheduled with Any Lab Test Now – Huntersville in advance on our website. Face coverings are required in the store, except during the specimen collection process.
Types of tests
PCR
Covid-19 RT-PCR Nasal Swab Test. Same day Results for $299 (special TestforTravel pricing). 48 hour results for $199.
Same day
Antigen
Covid-19 ANTIGEN Rapid Nasal Swab Test
15 minutes
Antibody
Covid-19 IgM/IgG Antibody and Covid-19 Spike Antibody Blood Test
48 hours
Monday

8:30 AM - 5:30 PM

Tuesday

8:30 AM - 5:30 PM

Wednesday

8:30 AM - 5:30 PM

Thursday

8:30 AM - 5:30 PM

Friday

8:30 AM - 5:30 PM

Saturday

Closed

Sunday

Closed
---