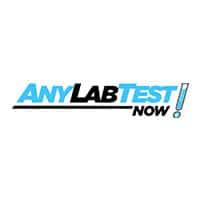 Any Lab Test Now – Harker Heights, TX
PCR, Antigen & Antibody tests in Harker Heights, TX, United States
ANY LAB TEST NOW empowers individuals to take control of their health through direct access lab testing, including COVID‐19 RT‐PCR testing as required for travel. What does "direct access" mean? It means you simply call to schedule an appointment for your COVID‐19 test and we provide the doctor's order if required. There is no need to visit your physician in advance. Our customers are generally in and out in an average of 15 minutes during our work‐friendly hours, including Saturdays. Best of all, you'll get your test results fast – as fast as 30 minutes to meet your destination travel requirements. Any Lab Test Now offers thousands of clinical lab tests. While you're in, consider additional tests to help you monitor your health and wellness. To learn more, visit www.anylabtestnow.com/harker-heights/ or follow us on social media!
PCR
Nasal Swab
RT-PCR - 48 hours Saliva RT-PCR test for $199 or 24 hours for a nasal RT-PCR test $249.
Antigen
Nasal Swab
Rapid Antigen test with results in 15-30 minutes.
Antibody
Blood Sample
CORONAVIRUS (COVID-19) IgM/IgG/IgA ANTIBODY TEST- Results in 24-48 hours
Accepted payment methods
Mastercard

Visa

Discover

American Express

Cash

Apple Pay
Business information
Address

201 E Central Texas Expy, Harker Heights, TX, United States

Phone

Website