Israel Covid Restrictions: A Traveler's Guide
·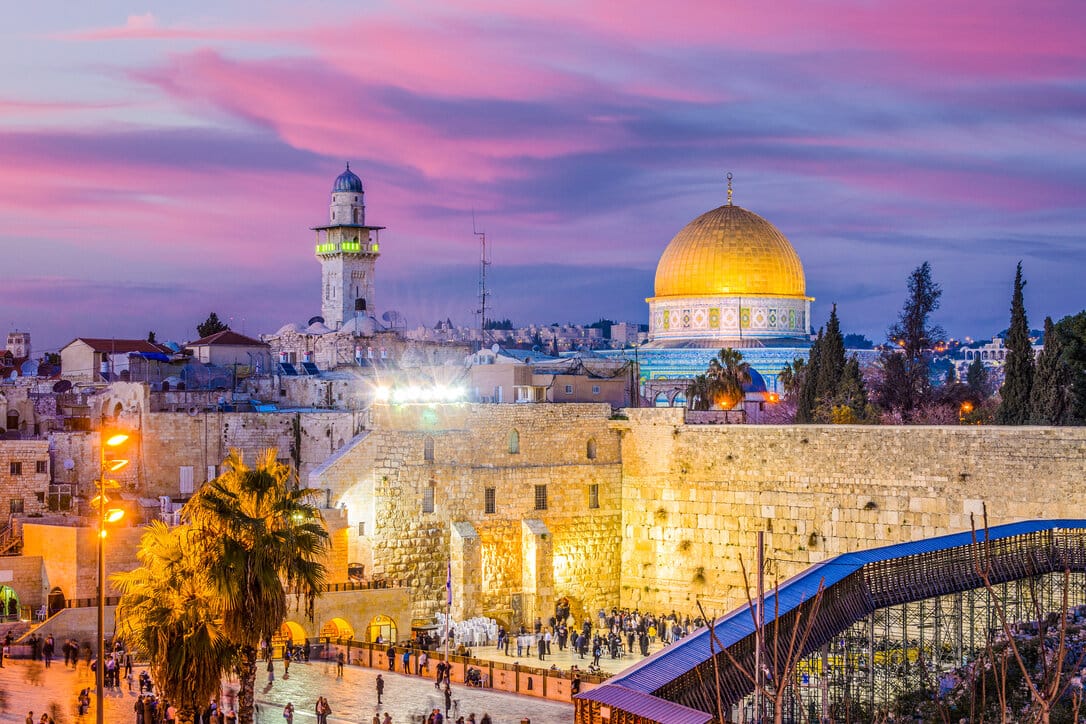 Israel is one of the most popular travel destinations around the world, and for good reason. It holds significant historical value, in addition to its many attractions, such as the vibrant city of Tel Aviv, the Dead Sea, Jerusalem, and more.
If you've been planning to visit Israel, then this post is just for you.
Today, we'll share:
An overview of Israel's Covid restrictions
A list of the documents you need to enter Israel
A summary of current local restrictions
What you should do if you catch Covid while visiting Israel
Without further ado, let's begin!
An Overview of Israel Covid Restrictions
On March 1st, Israel opened its borders to all international travelers: Everyone is now welcome, regardless of their vaccination status! However, you're still obliged to follow some testing protocols.
For starters, inbound travelers must get a PCR test 72 hours before arrival. Additionally, they must get retested after landing. It's fair to mention that both tests will be at the traveler's expense.
After their arrival, non-citizens must quarantine until their PCR test results come out as negative or 24 hours have passed, whatever happens first. Rapid antigen tests are not considered valid, not even if they're performed in a laboratory.
What Documents Do You Need to Enter Israel?
Before you arrive in Israel, make sure all your documents are in order. In this section, we'll explain what you need to make your transition through airports as smooth as possible.
Before boarding your flight
As we mentioned above, you'll have to take a PCR test 72 hours before your departure. Make sure to have your results at hand to show them to authorities during your check-in. Additionally, you will need health insurance that covers Covid-19 treatment.
Lastly, you have to fill in an entry statement form 48 hours before your departure to Israel. Once you're done completing this form, you'll receive a payment link for your second PCR test, which you'll have to get once you land.
All travelers are required to wear a mask during their flight. Israeli citizens are exempt from pre-arrival testing requirements.
Are you exempt from testing?
You may be exempt from pre-departure testing if you meet any of the following conditions:
You've been outside Israel for less than 72 hours
You've recovered from Covid-19 in the last 3 months
Your entry was approved by the Exceptions Committee due to humanitarian reasons, difficulty accessing testing facilities, or any other reason
To prove that you recently recovered from Covid-19, you'll have to show a positive PCR test or a positive antigen test taken at a healthcare facility. You must have taken this test between 8 days to 3 months before your trip.
Once you land
After landing, all inbound travelers will have to get a second PCR test at Israel's airport or border crossing, regardless of age or pre-entry testing exceptions. This test has a cost of 80 IL or 24 USD. Besides, you'll have to demonstrate that you've completed the entry statement form.
As we mentioned previously, after taking your second PCR test, you'll have to quarantine until you get your negative results or 24 hours have passed. You can isolate at your accommodation of preference, whether it's a hotel, a rental, or a listed address.
Israel Local Covid Restrictions
Unlike other parts of the world, Israel still has some Covid mandates in place, including:
Mandatory mask-wearing
Social distancing
Promoting frequent hand washing
Isolation after Covid exposure
Let's take a closer look at the last point.
What happens if you're exposed to Covid-19 in Israel?
If you've been in close contact with someone infected with Covid during your trip, there are different protocols you should follow, depending on your age and vaccination status.
If you're vaccinated and aged 60+ or a high-risk patient, you should take a PCR test within 72 hours after exposure. If you test positive, you'll have to be isolated for 5 days. Otherwise, you can end your self-quarantine as soon as you receive your negative results, and continue your trip.
If you're an unvaccinated and non-infected senior or a high-risk patient, you must self-isolate and take a PCR test within 72 hours after exposure.
If you're unvaccinated and non-infected, you must self-isolate and get tested on the 3rd day. You can take an at-home rapid test. If it's positive, then you must take a second test, but this time it has to be supervised by a health professional. If you test positive, you must self-quarantine for 5 days. If you test negative, you should continue to self-isolate, and take another supervised test after the 5th day.
Key Takeaways
Covid measures around the world are getting more flexible every day, and it seems that things are getting back to normal. However, according to the experts, getting tested is still vital to keeping the virus at bay and preventing a new outbreak.
Wondering where to get tested? No matter where you are or what type of test you need, find covid testing locations near you with our international directory.